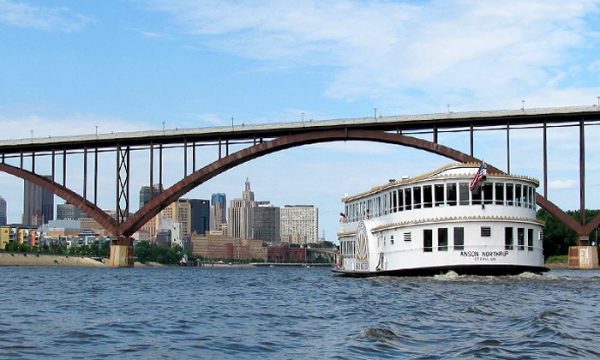 How about a trip down the river? Padelford Riverboats offers historically narrated public sightseeing excursions that depart from Harriet Island in St. Paul. The trips run 1 1/2 hours and include sights along the way such as the St. Paul High Bridge, Pig's Eye's Cave, the Minnesota River mouth, Pike Island, and the timeless splendor of the mighty Mississippi River.
All sightseeing cruises offer a full bar as well as snacks such as hot dogs and popcorn (please no outside food or beverage). They also have a Margarita Boat Tour in which you can sip 2-for-1 margaritas and snack on their complimentary taco bar.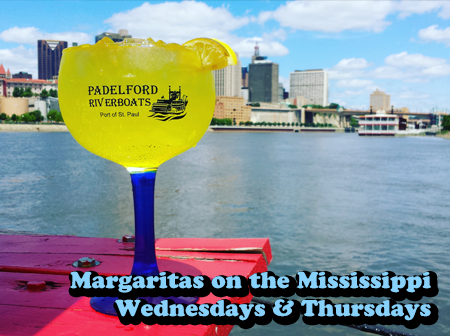 Right now you can check Groupon for discounted tickets! These are valid through 10/31/19:
Two Vouchers: Each Good for Sightseeing Boat Tour; Valid May 1-October 31 – $26
Four Vouchers: Each Good for Sightseeing Boat Tour; Valid May 1-October 31 – $44
Four Vouchers: Each Good for Margarita Boat Tour; Valid June through September – $80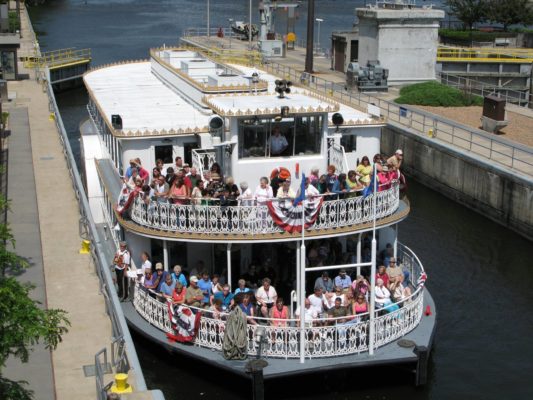 Founded in 1969 by Capt. William D. Bowell, Sr. and his wife Lillian, Padelford Riverboats brings visitors to the riverfront along their route between downtown St. Paul and Harriet Island Regional Park. Padelford Riverboats has entertained more than 5 million passengers since their first tour of the river, .

Today, the riverboats are owned and managed by Gus and Tammy Gaspardo, along with their team of experienced river professionals. Both Tammy and Gus have had a remarkable journey; they began their lives on the river as deckhands over 30 years ago, working their way up the ranks from deckhands to Vice President positions and beyond. Tammy and Gus have been married for much of their careers, and over time the Bowell family adopted them— they purchased the company from them in 2016. Today, the family operates boats equipped with dance areas, bars, and sun decks, complete with a view of the Twin Cities' skyline and the green banks of the river as the backdrop.