Save on your next fill-up with this printable Holiday gas coupon to save 6¢ Per Gallon! (You can get it via text too!)
Paying less for something you have to buy no matter what is always a big win! So, it's definitely a win to save some money on gasoline with the brand new printable Holiday Gas coupon that just became available.
With gas prices hitting astronomical levels, we all want to save as much as we can when it comes time to fill up the car, truck or SUV.
If you're heading out on an end-of-summer road trip, then you'll definitely be ready to fill the tank – maybe multiple times!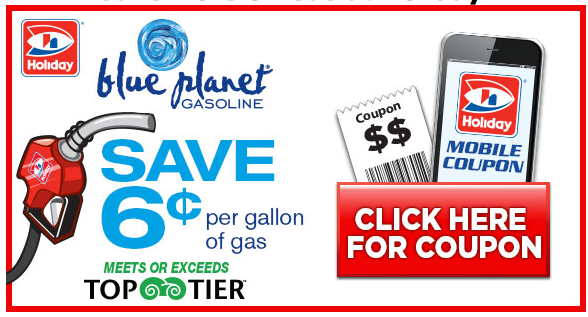 You can fill up at Holiday and save $0.06 per gallon with this printable Holiday Gas Coupon. It's valid for up to 20 gallons.
At that same link you'll find more printable coupons like BOGO coupons for Ghirardelli chocolate and also snack coupons and more.
Currently, through June 3rd, there's a coupon to get two donuts for $1.
If you prefer NOT to print, you can show the coupons on your phone. Find more Holiday Gas, Coffee and Food coupons here.
You can save a lot MORE on gas with the Upside app. You'll earn up to 25¢/gal cash back every day at lots of gas stations, not just Holiday!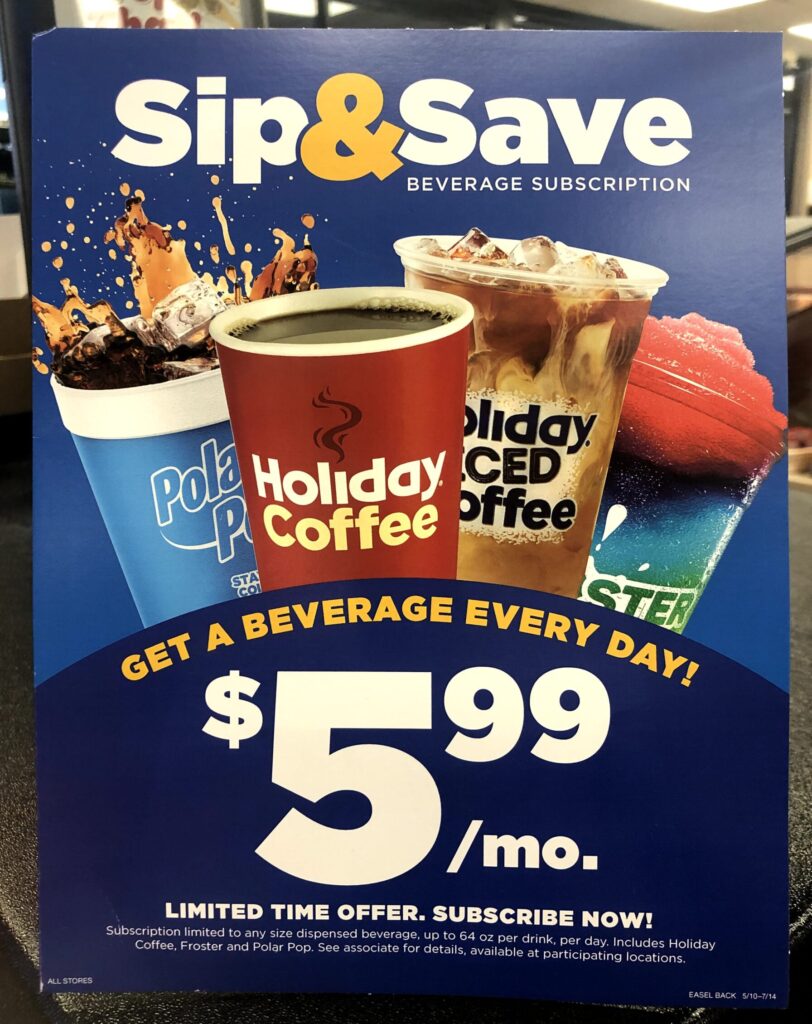 Another way to save is with the Holiday Sip 'n Save Beverage Subscription program where you pay just $5.99 per month to get a beverage EVERY DAY.
Want to keep your vehicle looking clean? Grab one of these Groupon deals for a car wash or detailing for up to 50% off!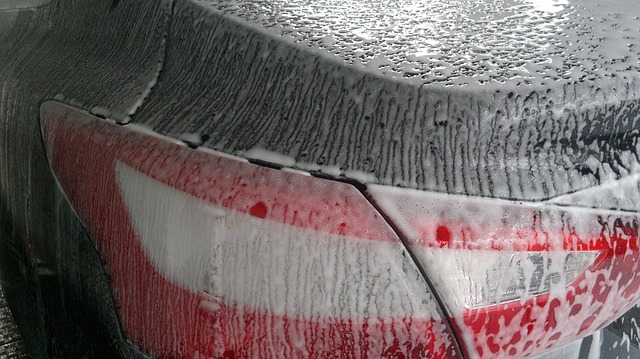 Looking for someplace to drive with that full tank of gas? Check out all the fun Minnesota attractions we have featured here on ThriftyMinnesota.com.