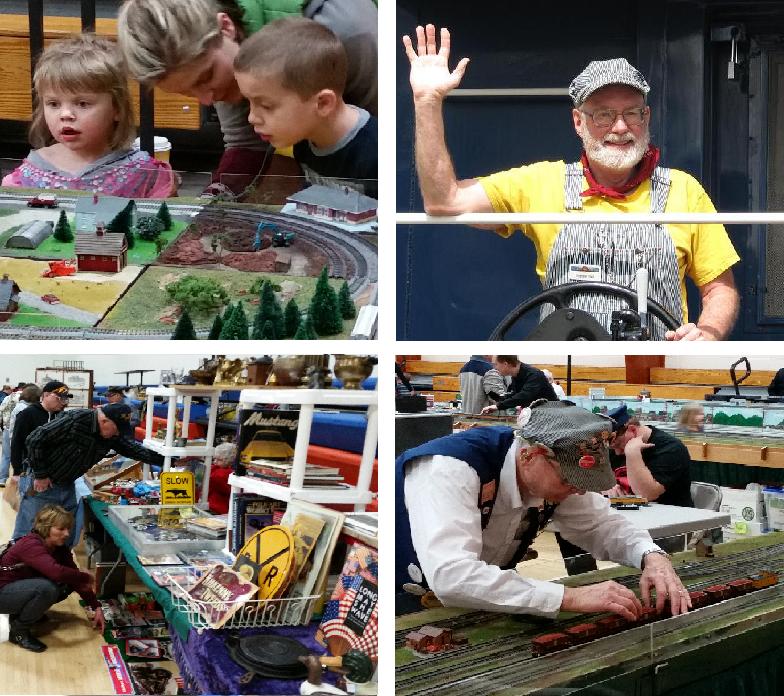 It's almost time for the15th Annual Randolph Railroad Days.  The fun event with all things railroad, will take place March 28th & 29th  Randolph is located just 20 minutes south of the twin cities and 45 minutes north of Rochester.  The event is sponsored by the Randolph Area Historical Society, an impressive event for all ages to enjoy.
The show will again be at the Randolph school with several layouts, the railroad swap meet and railroad slide shows.  Some of the layouts are interactive in that children and parents control the operating trains.  Other layouts will have large trains running at floor level so that small children can see the train close up.  CHOO CHOO BOB'S entertainer Engineer Paul will be back and there will be several new artifacts to explore at the Randolph museum.
March 28th: 9am-3pm
March 29th: 10am-2pm
Cost: Adults $6/day, children 10 & under FREE with paid adult.
Additional information about the event: 
* Real Progressive Rail Engine & Caboose!
* CHOO CHOO BOB'S Engineer Paul! (both days)
* Operating model railroads and railroad displays
* Railroad Swap meet (collectibles, model trains, antique toys, books & magazines)
* Fire Fighting equipment with Fire Fighters!
* Thomas the Train play tables
* Railroad Museum (local CGW artifacts & photos)
* Railroad Slide Shows & Presentations (both days)
* Concession stand