Capital One is more than a bank, they also have 50 cafés throughout the United States.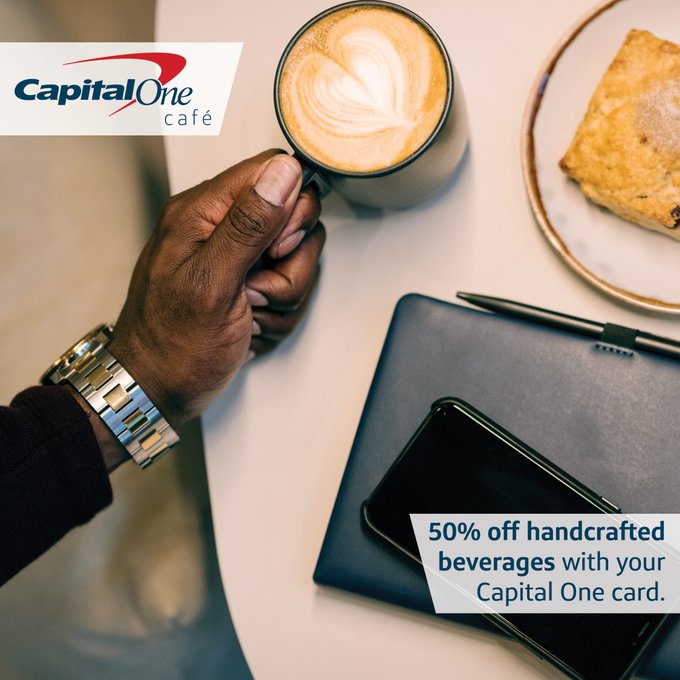 If you visit a Capital One Café and use a Capital One credit or debit card for payment, you will save 50% off your handcrafted beverage purchase.
At this time, there are two Capital One Café locations in Minnesota. The cafés are located in Saint Cloud and Bloomington – Mall of America.
What to do at a Capital One Café
You do not need to be a Capital One Cardholder to visit a café , however you do if you want to receive half off your drink.
These cafés are designed to create welcoming spaces where banking meets living—where everyone can relax, refuel and unwind, whether they're Capital One customers or not. There are multiple ways you can enjoy a café:
Relax and recharge with delicious food and handcrafted beverages
Find space for a meeting or workspace
Get banking done with an ATM (fee if not a Capital One member), open an account, or answer your questions
Meet with a money mentor to connect your finances to your life goals and dreams
Attend a group workshop on topics such as building savings, credit reports, or making a budget
Connect with the community through reservations of the community room
Participate in community events
College and Higher Education Students Save even more on Wednesdays through May!
This sign was on display at the Saint Cloud Capital One Café recently.
On Wednesdays now, through the end of May, College and Higher Education Students with a Student ID get Handcrafted beverages for $1! There is a limit of 2 per order.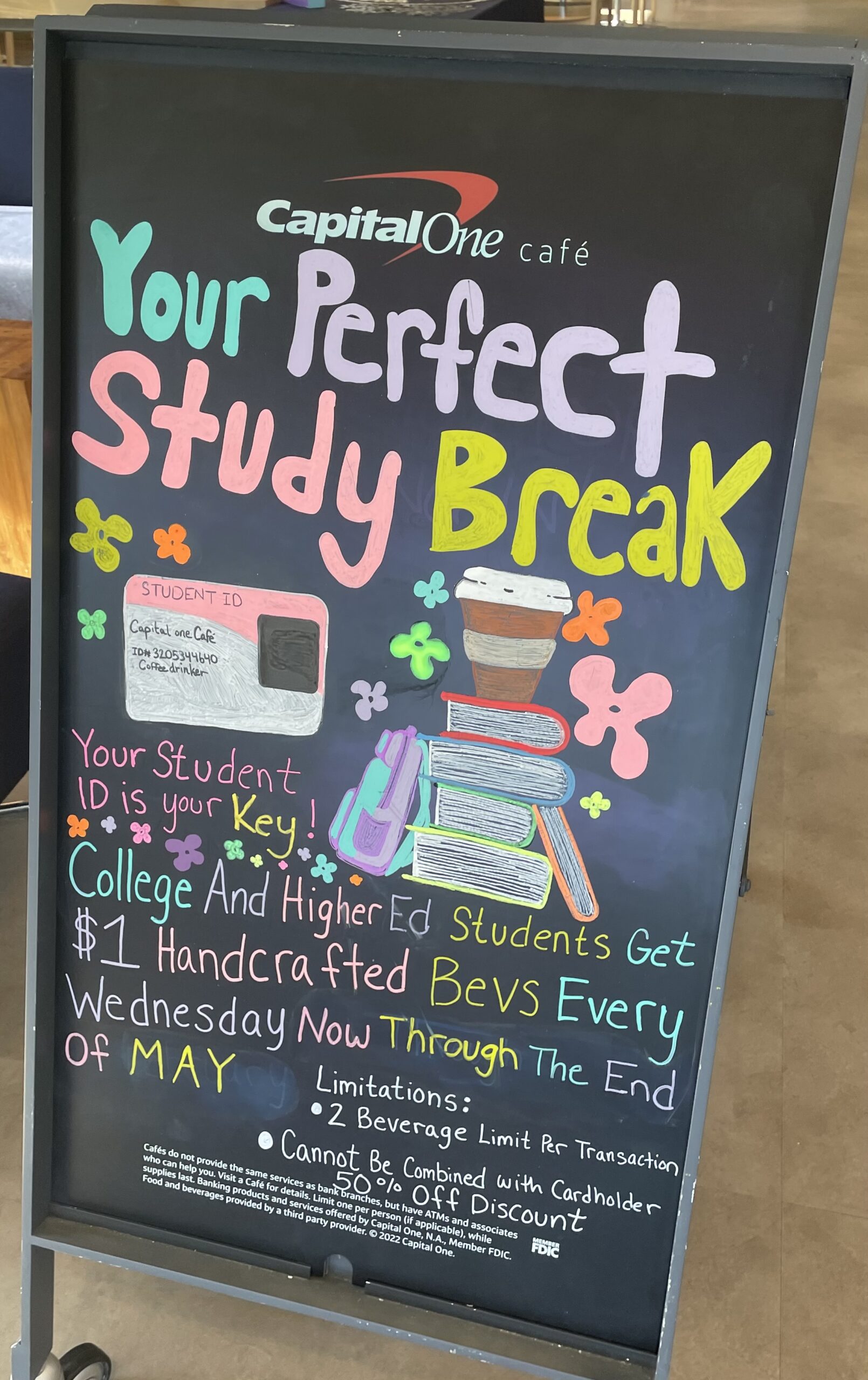 About the Author
Latest Posts

Kim has worked in the field of Education prior to staying home to spend more time with her three children. She enjoys hunting for deals, especially on everyday items and family outings.
Kim has grown up and continues to live in Central Minnesota. She enjoys being active outdoors, gardening, attending sporting events, and spending time with her family.