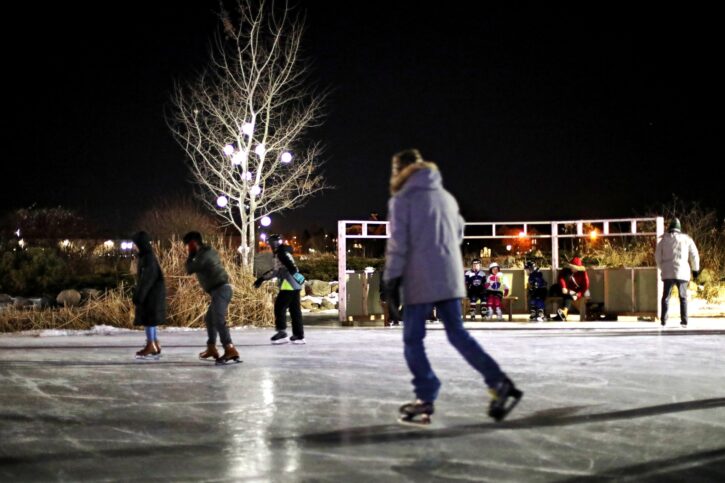 Skate for free – skates included! – this Thursday afternoon and evening in Plymouth with their Skate the Hilde event.
The fun takes place from 4 – 7 pm on Thursday, January 13. There will be lights, music, and a frozen pond for a family-friendly night of ice skating. A limited number of rental skates will be available at no cost. Warm up with free hot cider, too!
Hilde Performance Center is located at 3500 Plymouth Blvd in Plymouth.