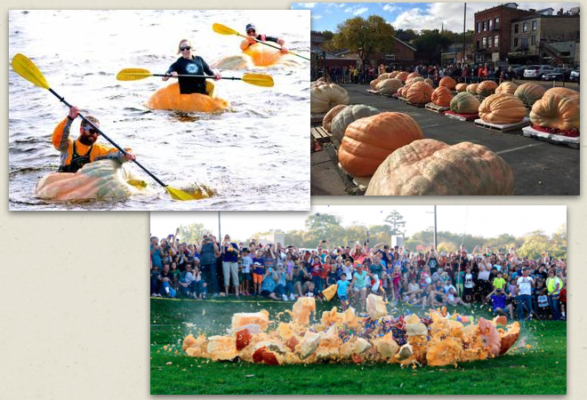 The Stillwater Harvest Fest is this weekend, October 9 and 10. It's an entirely volunteer-run event and there's lots of family fun! Hours are 10 am – 6 pm on both Saturday and Sunday.
The big draw is the Giant Pumpkin Weigh-Off which happens on Saturday. In 2010 they had a World Record pumpkin, and each year since they have broken a Minnesota or Wisconsin state record. These pumpkins are seriously HUGE!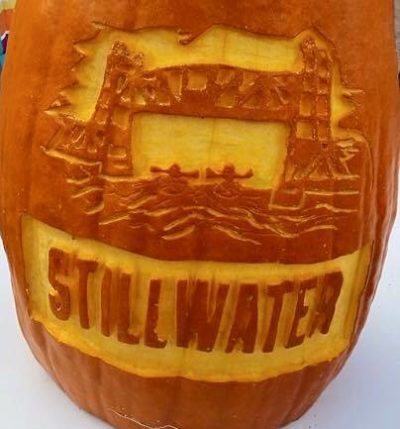 Events include a chili cook-off, beer garden, pumpkin regatta, live music, kids costume parade, seasonal food vendors, kids tractor pull, pie eating contest, and more! Visit the website for a full schedule of events.