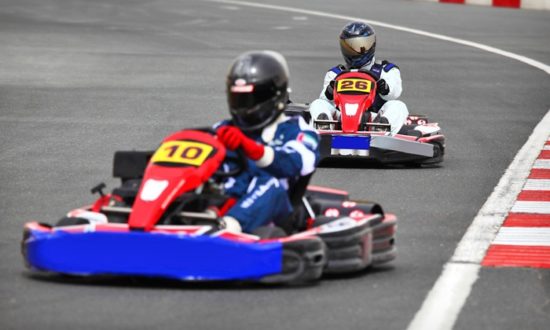 It's all in the name: head to Summerland Family Fun Park in Sauk Rapids for some family fun this summer! They've got go-kart rides and mini golf currently open for your family's enjoyment. Depending on what you want to do, you'll want to check Groupon to save on various attractions before you head out.
Options include:
$7 for Two Go-Kart Rides
*SOLD OUT* $13 for Four Go-Kart Rides
$10 for "The Lakes" Adventure Golf for Two
$19 for "The Lakes" Adventure Golf for Up to Four
They typically offer other attractions like bumper boats and a waterslide, but due to COVID-19 those attractions are currently closed. Please note that height restrictions apply for the go-kart rides.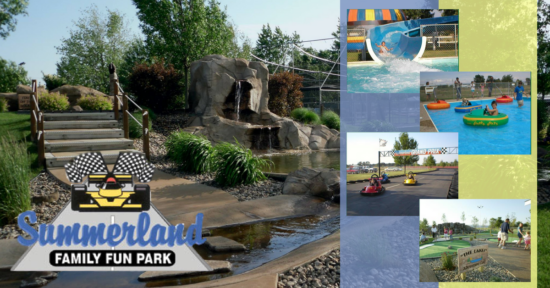 Your Groupon expires 9/6/20, so be sure to use it before summer ends. You also must wait 24 hours after purchase before redeeming, so get it now and plan ahead!
There's only one route to Summerland Family Fun Park's heated pool: a 350-foot water slide opens June 8th. Summerland's other pool is accessible via bumper boats, but not all the activities are so water-centric. The park also boasts a Grand Prix track for go-karts and Indy karts, bear- and lake-themed two 18 hole miniature Golf courses, Bear Kountry & The Lakes Adventure for the younger ones, and a host of other attractions ranging from batting cages to an arcade. 3 go karts tracks including: NEW! Crazy Coyote's Slick Track. "It's Crazy Fun". A concessions stand helps reenergize guests' motherboards between activities with snacks such as pizza, slushies,ice cream sundaes, Hot Dogs, Burgers, Chicken sandwiches and ice cream cones. sundaes and root beer floats!. Summerland Family Fun Park is located two miles east of St. Cloud on Highway 23.
Get your Groupon HERE!