Visit The Potter's Shed in Shell Lake, Wisconsin, to browse the gallery, enjoy homemade food in the cafe and experience live music in a one-of-a-kind outdoor music venue.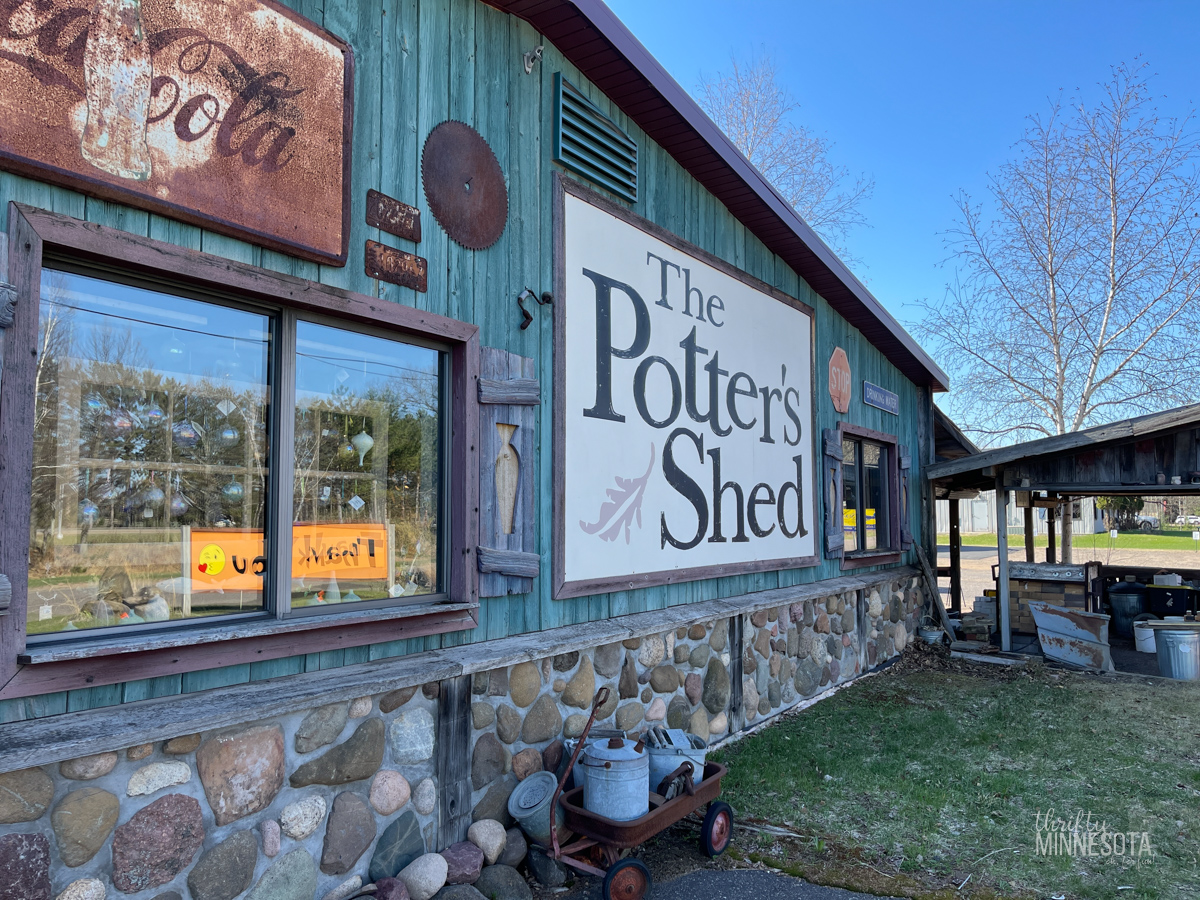 If you're road tripping in Northwest Wisconsin this summer and anywhere near the Spooner area, be sure to make time for a visit to The Potter's Shed in Shell Lake.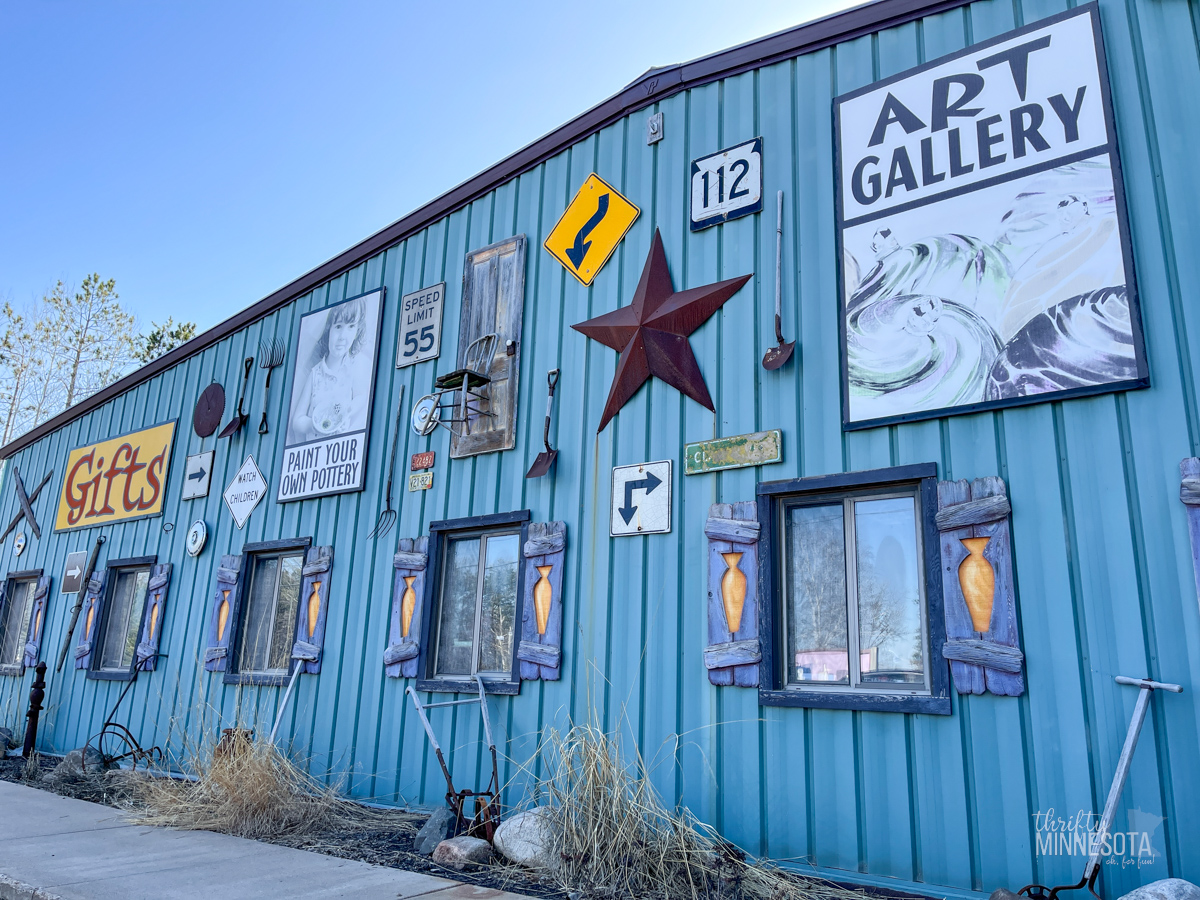 The Potter's Shed all started with artist Michael Macone and his love of and talent for clay art.
After years traveling and exhibiting his art around the country, he returned to Wisconsin to settle a bit with his young family and the beginnings of The Potter's Shed.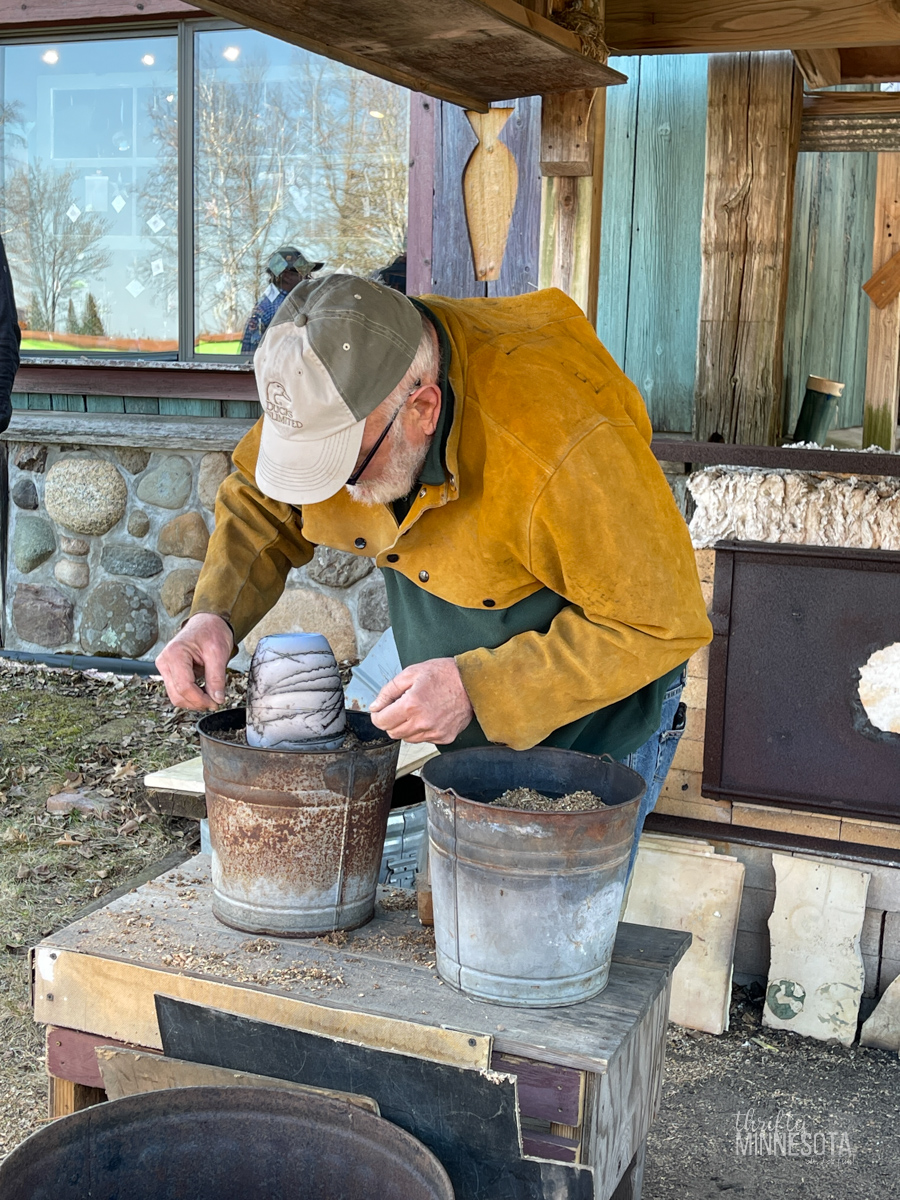 While starting as only a gift shop, they then added a cafe, a creative zone where visitors can make their own creations, and later a music venue.
That gift shop has evolved into a gallery with so many beautiful pieces of art to browse and buy. It features the work of over 200 artists from the United States and Canada.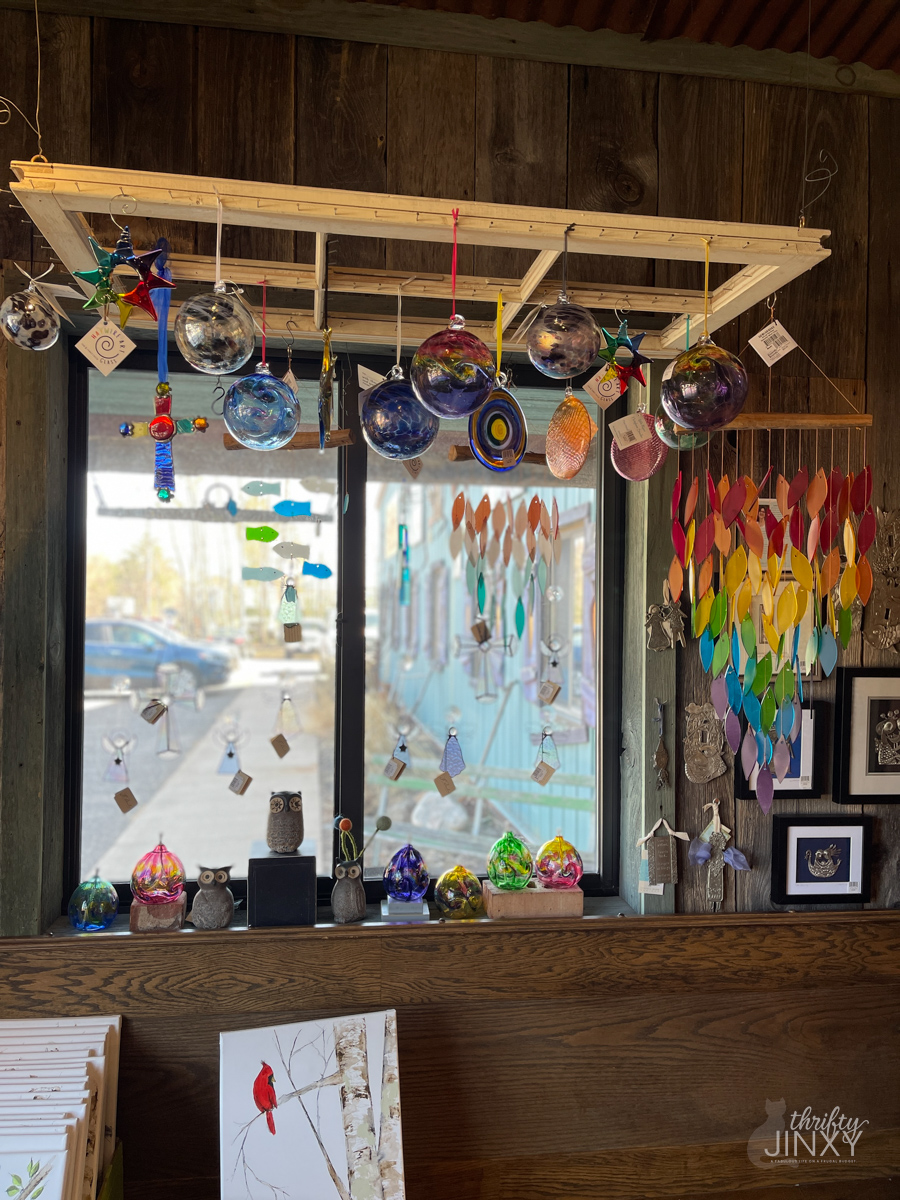 Besides pottery there is glass, painting, woodwork, jewelry, metalwork, art clothing, greeting cards, candles and more.
I am typically not a big "gift shop" shopper, but lingered in the gallery for a long time looking at all the outstanding art and found a few things to buy to bring home – another thing I rarely do!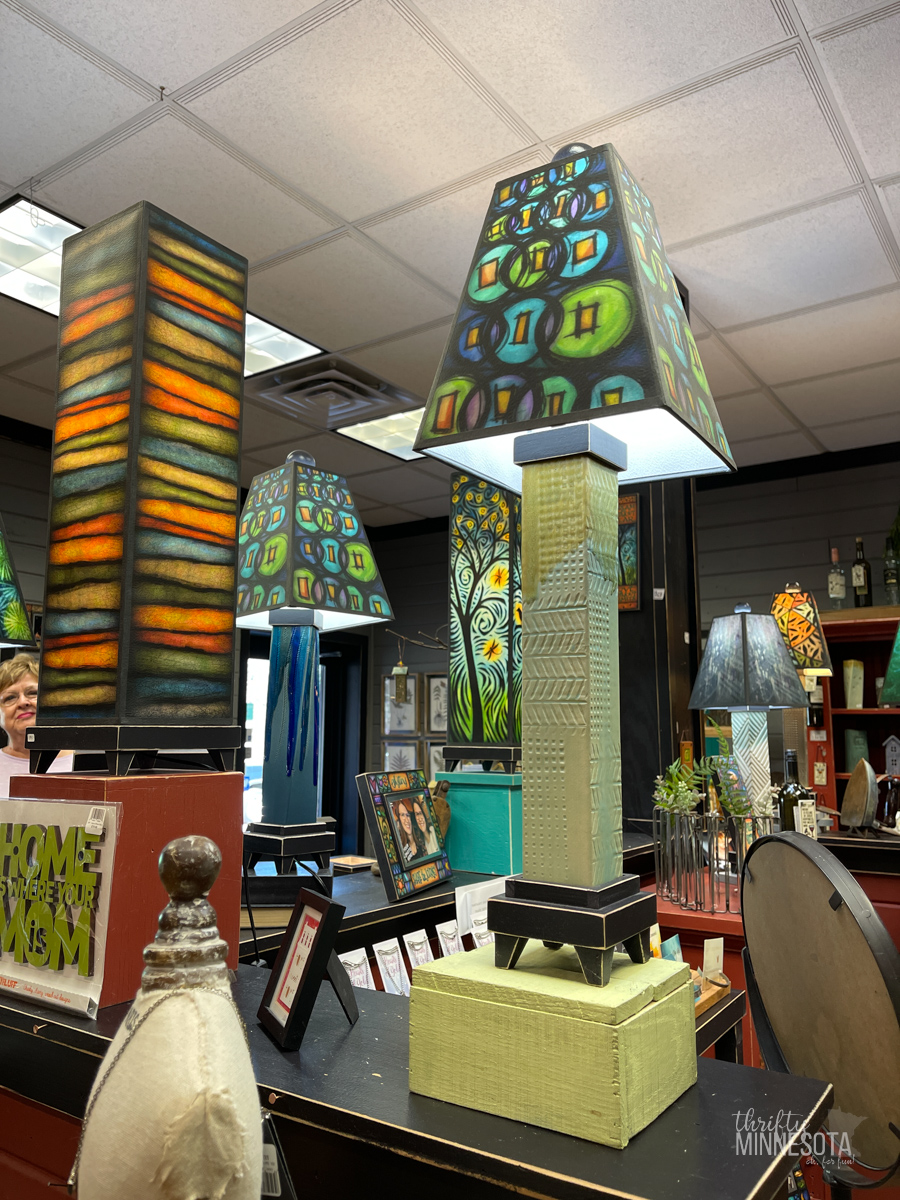 I also wished I had visited after the spring rather than when the snow had only been melted for about a week because summer is when the rest of The Potter's Shed really comes alive.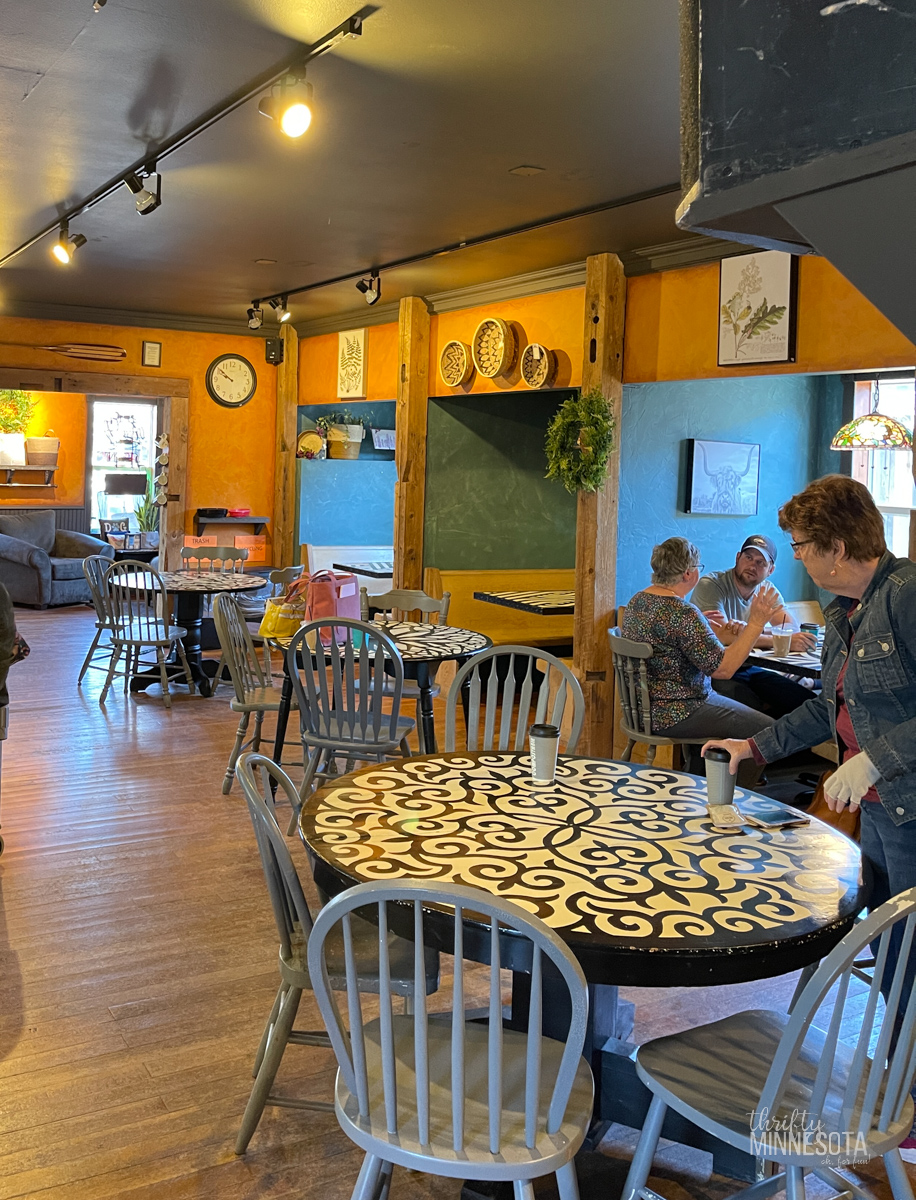 The Shed Cafe features a menu of homemade food including paninis, salads and cold sandwiches.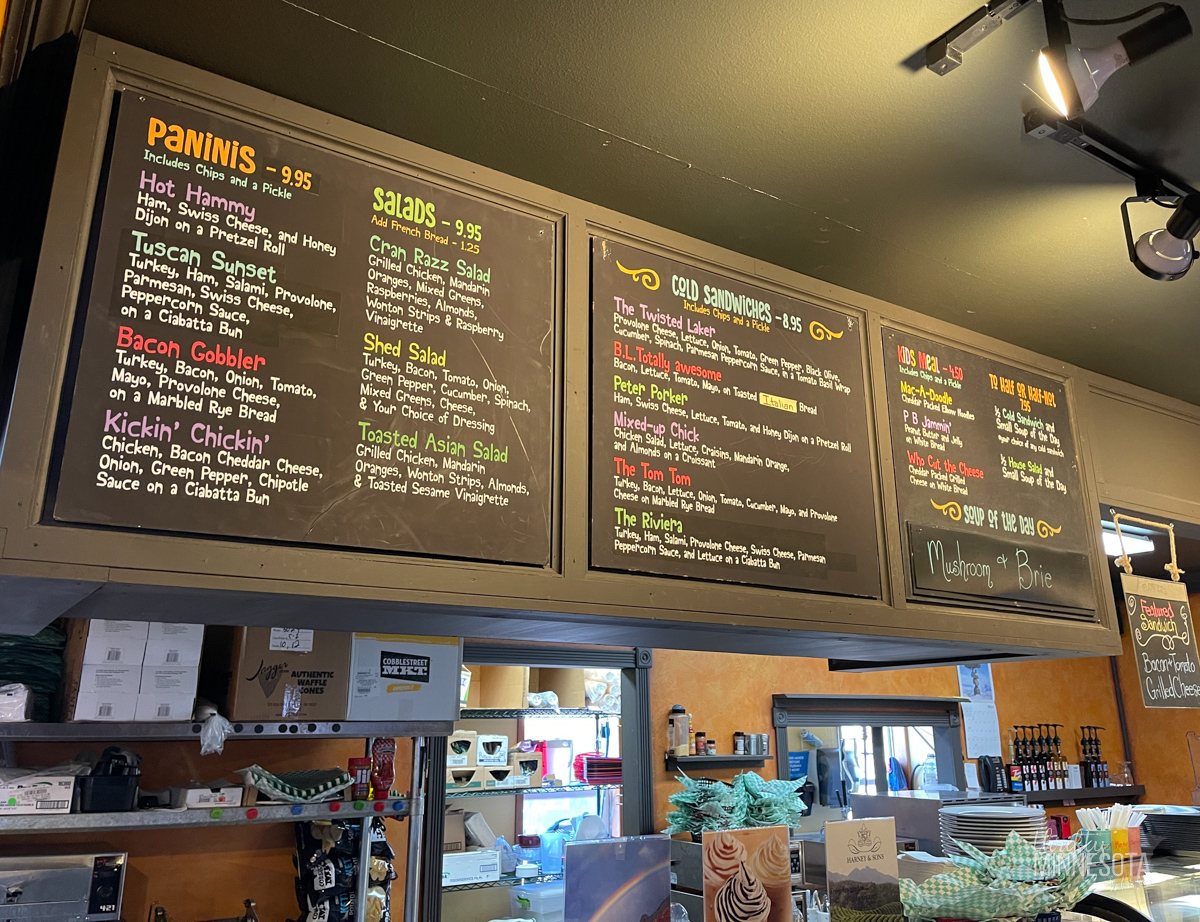 They also have all your favorite coffee shop drinks along with fresh baked treats and ice cream! Wine and craft beer are also available.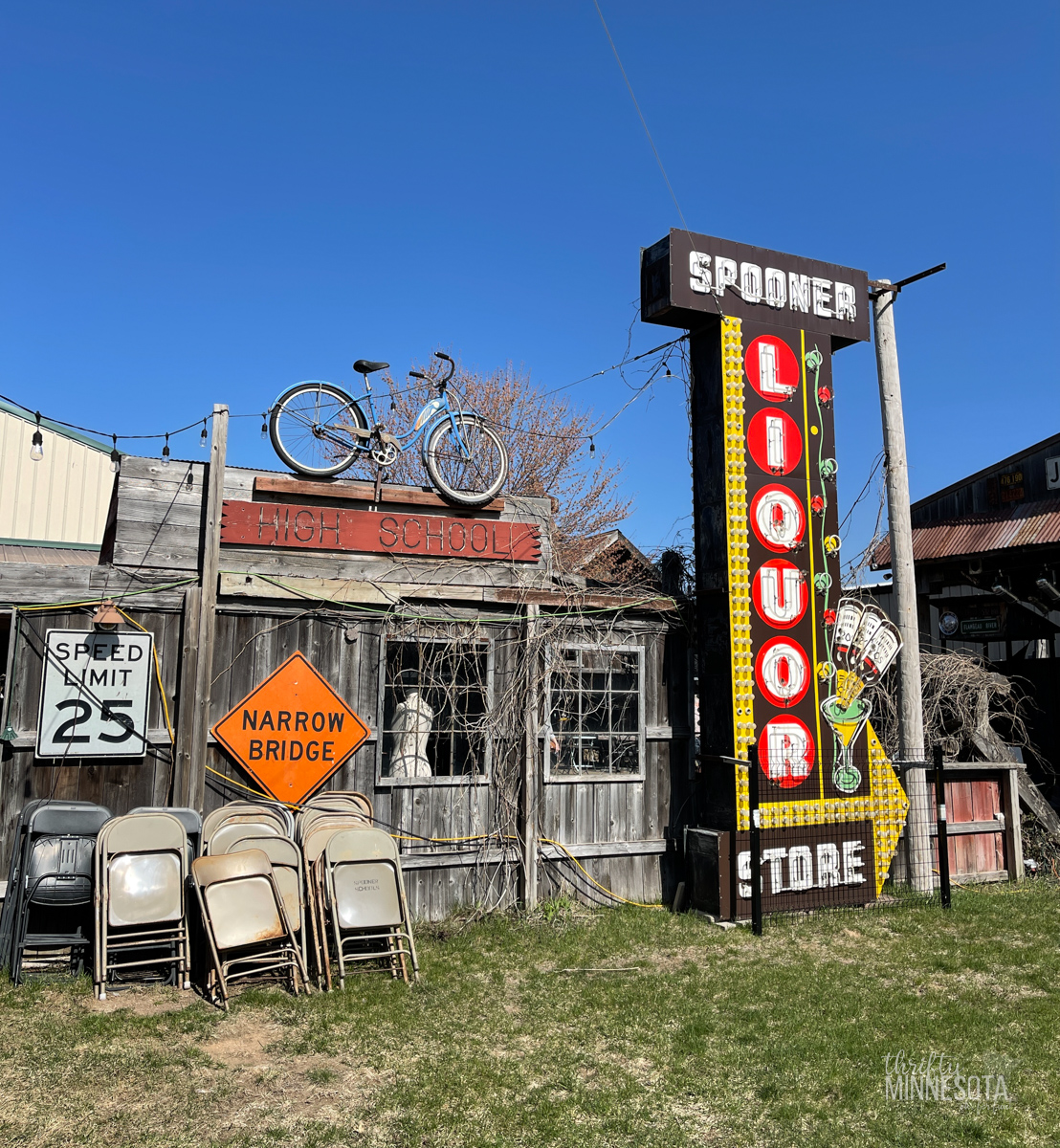 And the number one reason I'll be heading back this summer is to check out their music venue! The setting for outdoor concerts looks amazing and like the perfect place to spend a summer evening.
(Keep in mind I took these photos when our hard winter just ended so summertime will make a BIG difference!)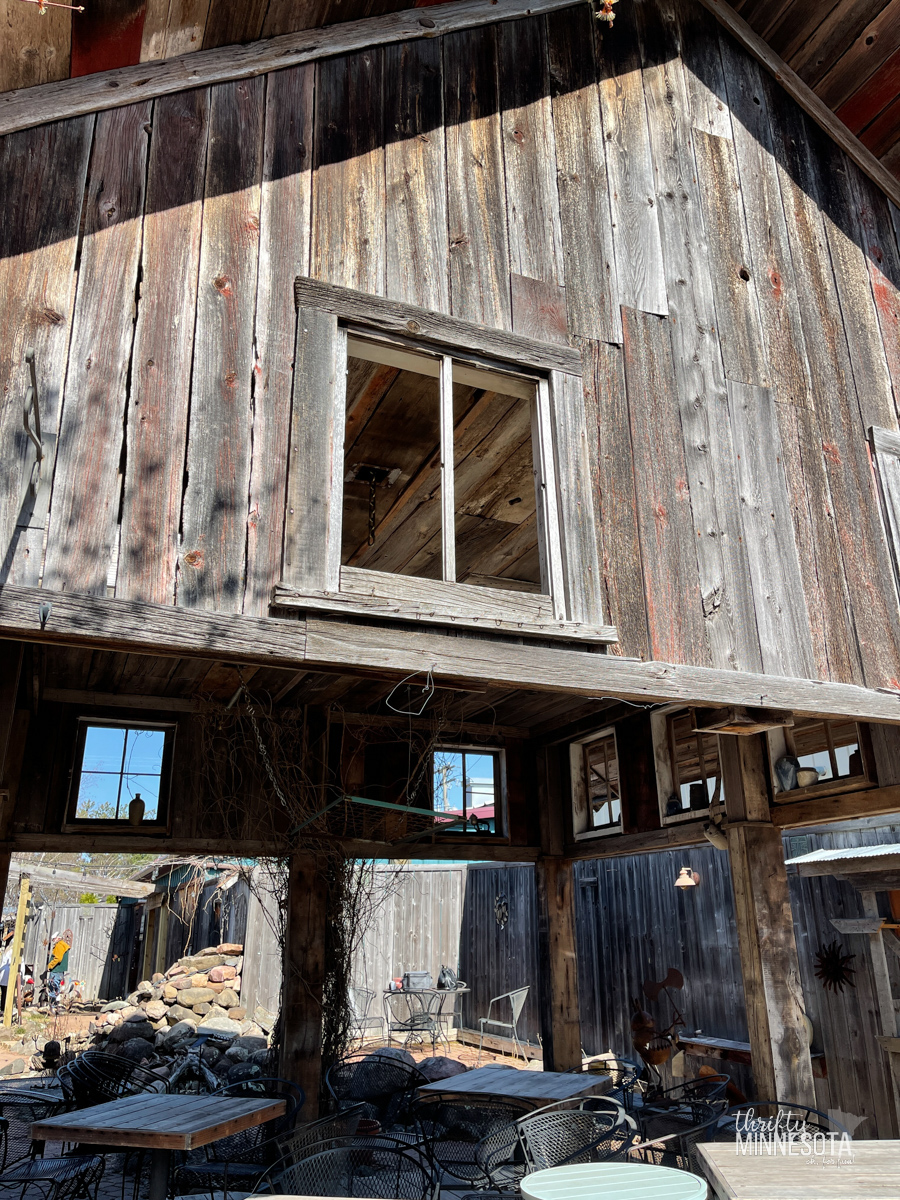 There are concerts every Friday night from Memorial Day to Labor Day, along with a few extra concerts thrown in here and there.
It's an all-ages spot, so kids are welcome. Pizza, snacks, desserts are available, along with craft beer and wine.
The Potter's Shed is roughly 2 hours from Minneapolis. I recommend taking the scenic route and get on Highway 8 just past Forest Lake and travel through Lindstrom, Shafer and Taylor's Falls, especially if you have extra time for stops along the way.
Visit ThePottersShed.com for current operating hours, menus, and music schedule or follow them on Facebook.