The 2022 Twin Cities Auto Show is coming up soon! Get all the information here!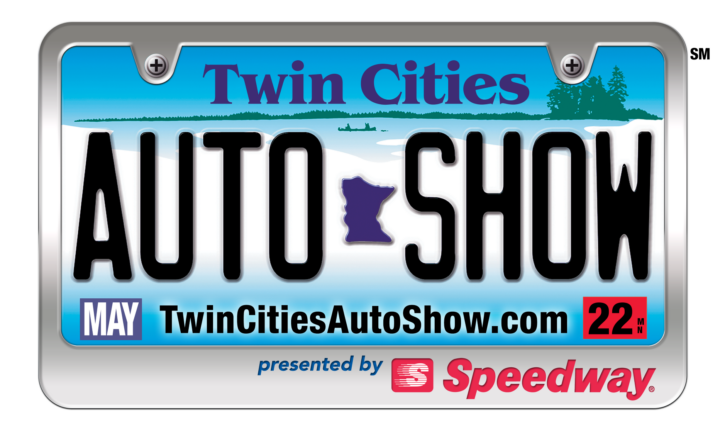 This year's Twin Cities Auto Show will be held at the Minnesota State Fairgrounds from Saturday, May 14 through Sunday, May 22, 2022. This isn't just an Auto Show, it's a full-fledged Automotive Experience!
Here are some of the 2022 Twin Cities Auto Show's biggest attractions: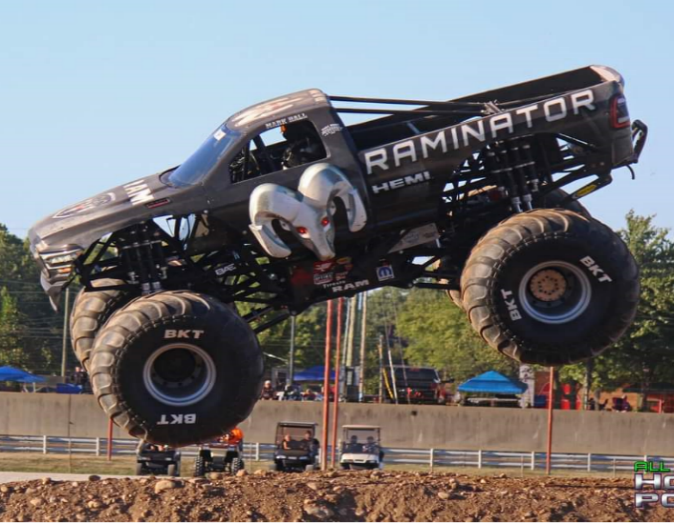 Monster Trucks on the Midway featuring The RAMINATOR
The State Fairgrounds' Mighty Midway will be home to two great thrill rides: The RAMINATOR and Camp Jeep.
The RAMINATOR, the 10-feet tall, 12-feet wide, and five-ton behemoth with the 565 CI Supercharged Hemi Engine is returning to the Auto Show by popular demand. The RAMINATOR is bringing some of its RAM family of monster trucks and will conduct daily car crushing shows and offer rides – all for FREE!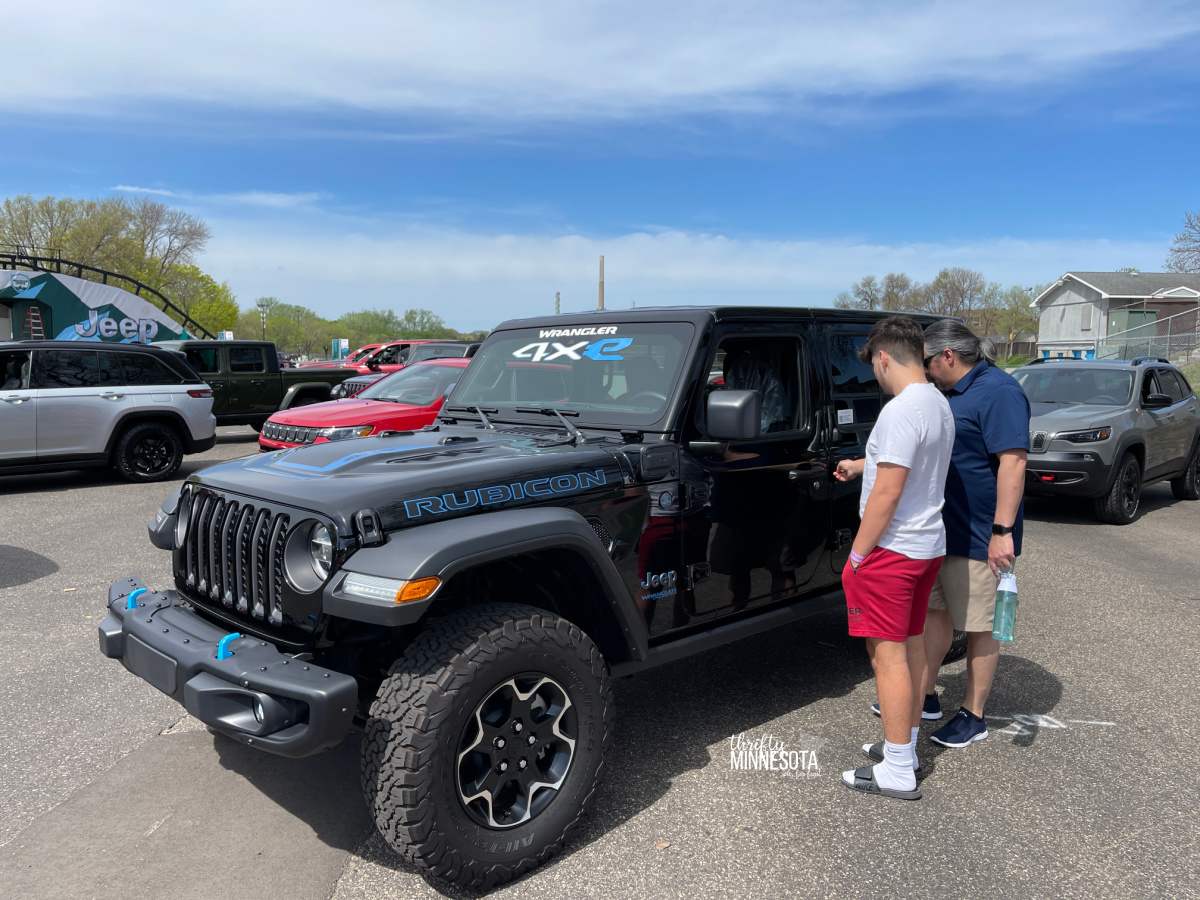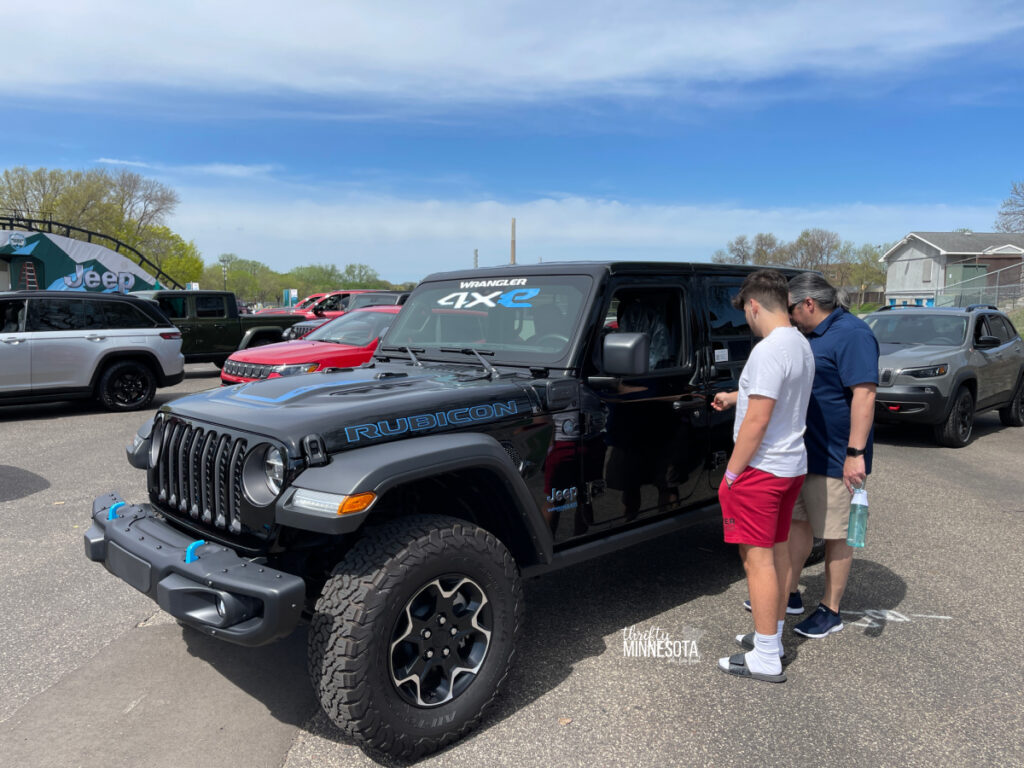 The popular Camp Jeep will return to take guests on an obstacle course ride that covers over 30,000 square feet and brings riders up an 18' tall indoor mountain! Professional drivers will bring you over true off-road situations that push the Trail Rated Jeep's capabilities.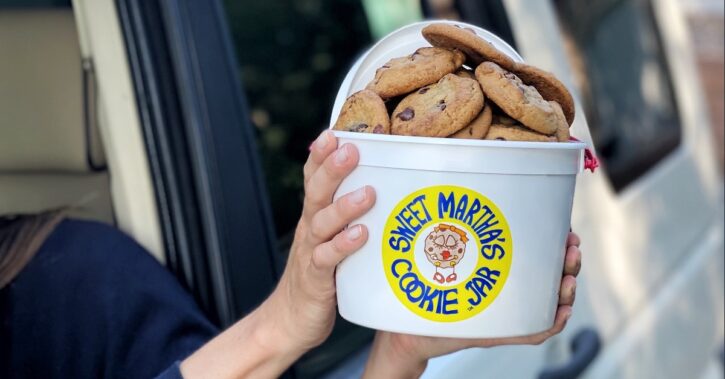 Fair Food
Guests can stroll the fairgrounds checking out hundreds of new cars, trucks, SUVs, and Pronto Pups. Yes, that's right! Pronto Pups, Cheese Curds, Tom Thumb Mini Donuts, Sweet Martha's Cookies, and even Giggle's Campfire Grill will be among the multiple popular and delicious State Fair foods that attendees can nosh on while at the Auto Show.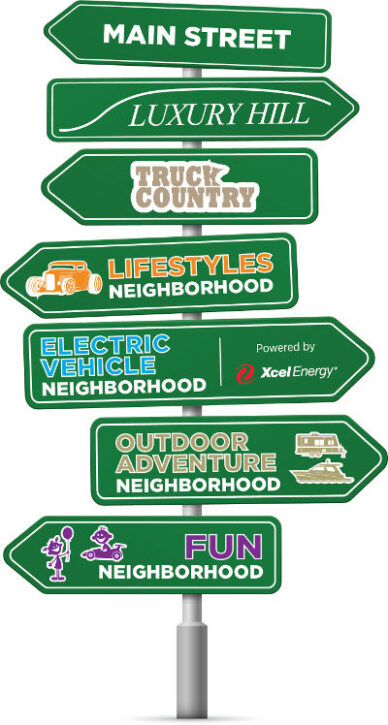 Themed Blocks and Neighborhoods
Visit the Electric Vehicle Neighborhood Powered by Xcel Energy to get up close to the latest electric car options and learn more about electric vehicle technology. Plus, you can test drive an EV at the Show! Expert drivers will be with you to answer questions as you zip around the streets of the fairgrounds.
The Lifestyles Neighborhood, located in and around the Grandstand, will showcase the Classic Car Walk – a collection of vintage, modern, and rare vehicles provided for display by proud owners from around the state.
The Fun Neighborhood will be back with bouncy houses, swing sets, and other entertaining activities for the youngsters.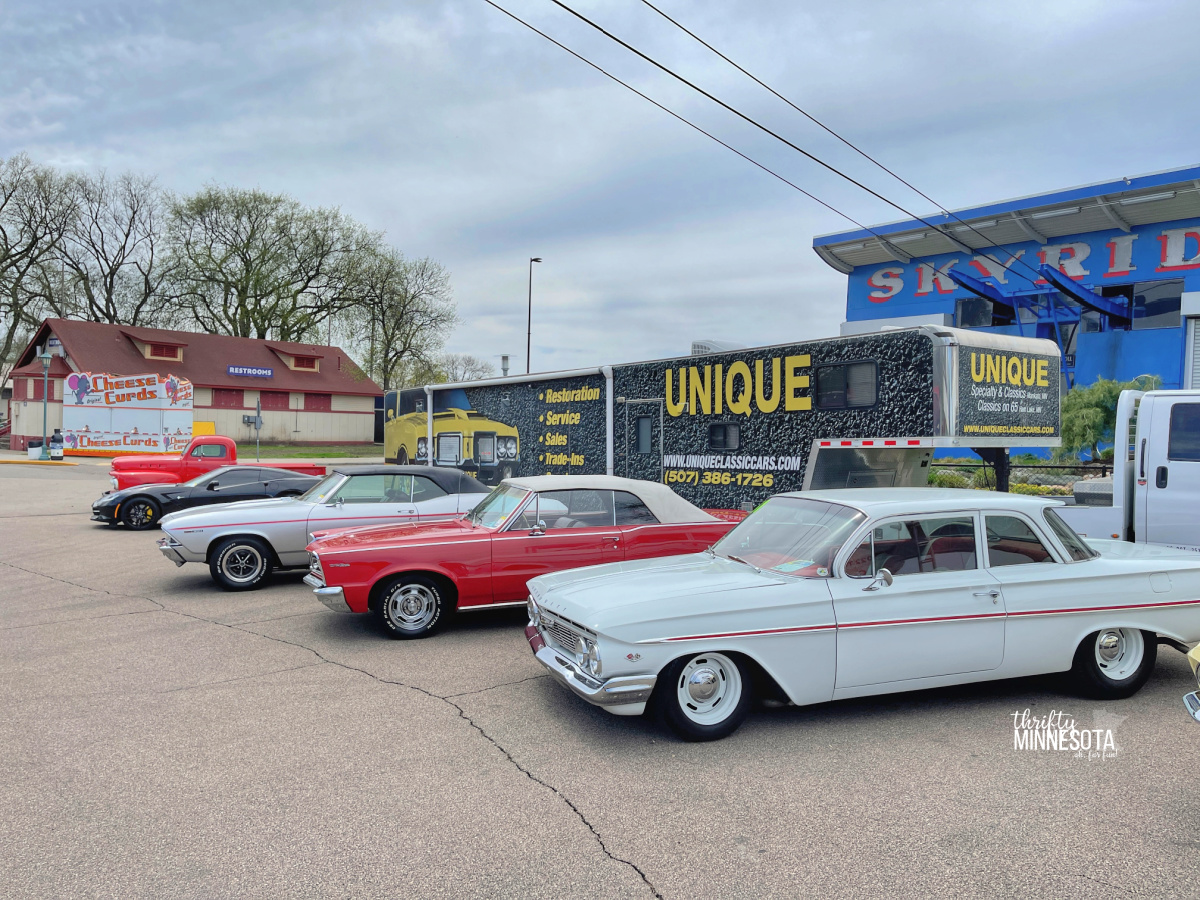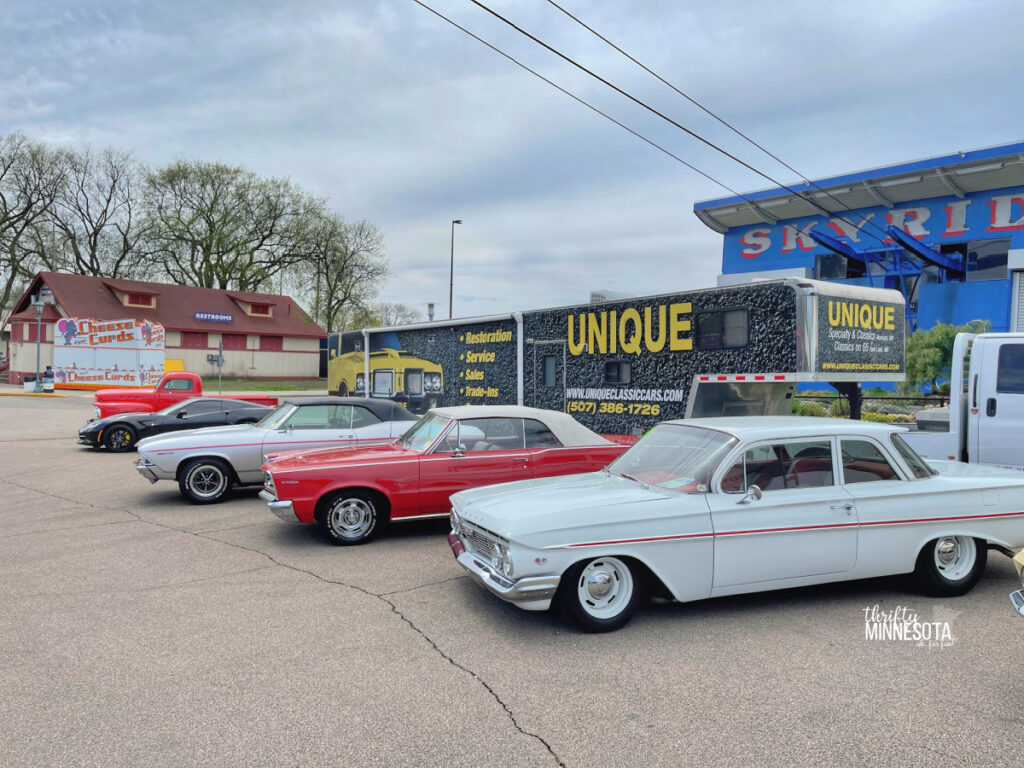 Truck Track
Ready to take a spin in that new truck? Check out Truck Track! Here you can experience the handling, acceleration, braking, turning radius, parking, and overall rides of a variety of popular makes and models. Professional drivers will take you through our custom course.
Daily Parades
The Twin Cities Auto Show's daily parades will feature members of a variety of car clubs rolling in their cool cars, Troopers from the Minnesota State Patrol, and entertainment provided by the Dixieland Pickup Band. You never know who will be rolling by and waving in our parades!
Times are Friday, Saturdays, Sundays, and Wednesday at 2 pm and Monday, Tuesday, and Thursday at 6 pm.
Ride & Drive
And what could simplify the comparison process? Test drives. The State Fairgrounds is the perfect location for attendees to get behind the wheel and hit the streets in a new car, SUV, crossover, or truck. The Twin Cities Auto Show's Ride & Drive program will feature more makes and models – including multiple electric vehicles – to test drive than most any other auto show in the country.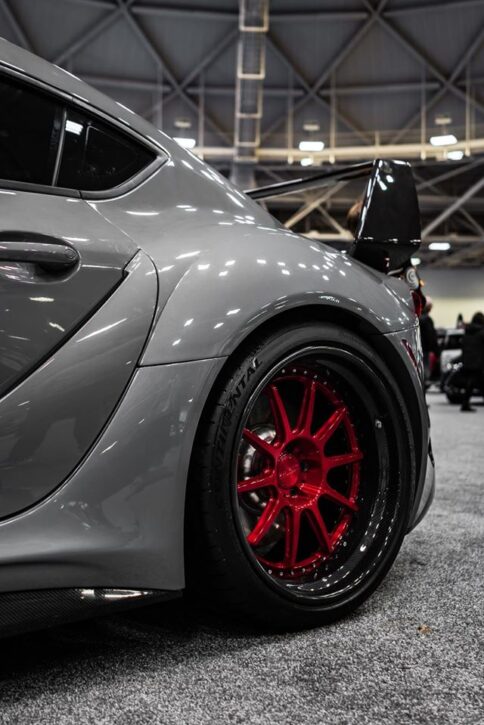 Twin Cities Auto Show Event Details
Entrance: Gate 16 via Snelling & Hoyt Avenues
Dates: Saturday, May 14 through Sunday, May 22, 2022
Hours: Fridays, Saturdays, and Wednesday 10 am – 9 pm / Monday, Tuesday, and Thursday 4 – 9 pm / Sundays 10 am – 7 pm
Ticket Prices: Adults (16+) $15 online or $20 on-site / Teens (11 – 15) $5 / Children 10 and under FREE
Military Appreciation Day (May 17) – FREE for Veterans and Current Military, $7 off for Family and Friends
Half-Price Wednesday (May 18) – $10
$7 off coupons are also available at GMADA metro member auto dealerships.
Parking: FREE on-grounds parking in the Robin Lot – enter on Hoyt Avenue