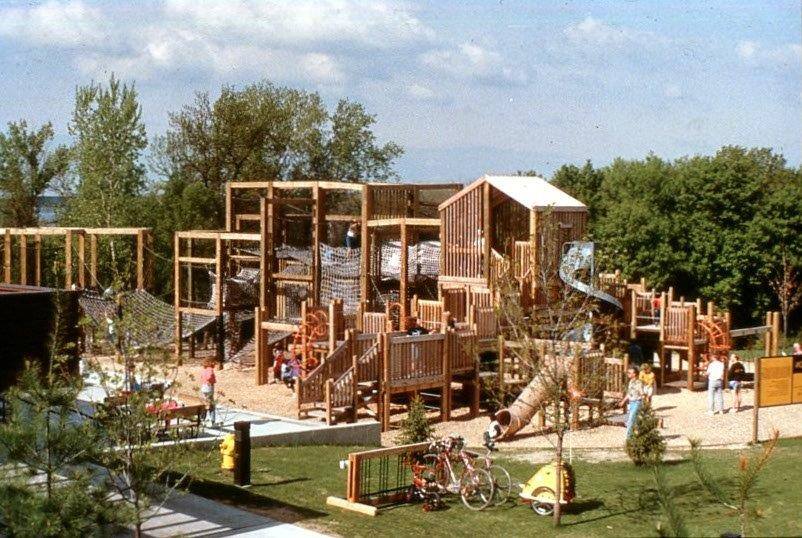 The weather might not feel quite like summer, but tomorrow is a celebration and farewell, to the Three Rivers Park French play area. The play area at the French Regional Park in Plymouth, has been around since 1989.  It's time to make way for a new structure, which will open in 2018.  You can see the plans here.   The park is inviting the public to the park tomorrow from 1-3 to enjoy:  music, activities, a photo booth and more.
The French play area is closing soon to make way for a new and exciting play area opening in spring of 2018. But before the play area closes, everyone is invited to come out for one more opportunity to play on it!

On Saturday, April 29, from 1–3 PM, enjoy park activities, popcorn, music, and visit the photo booth. It'll be a blast, and it's all free!

The French play area will be open through April 30. To view the plans for the new play area, click hereclick here.