Space Fest 2023: Going the Distance takes place February 3 – 5, 2023 at the Bell Museum.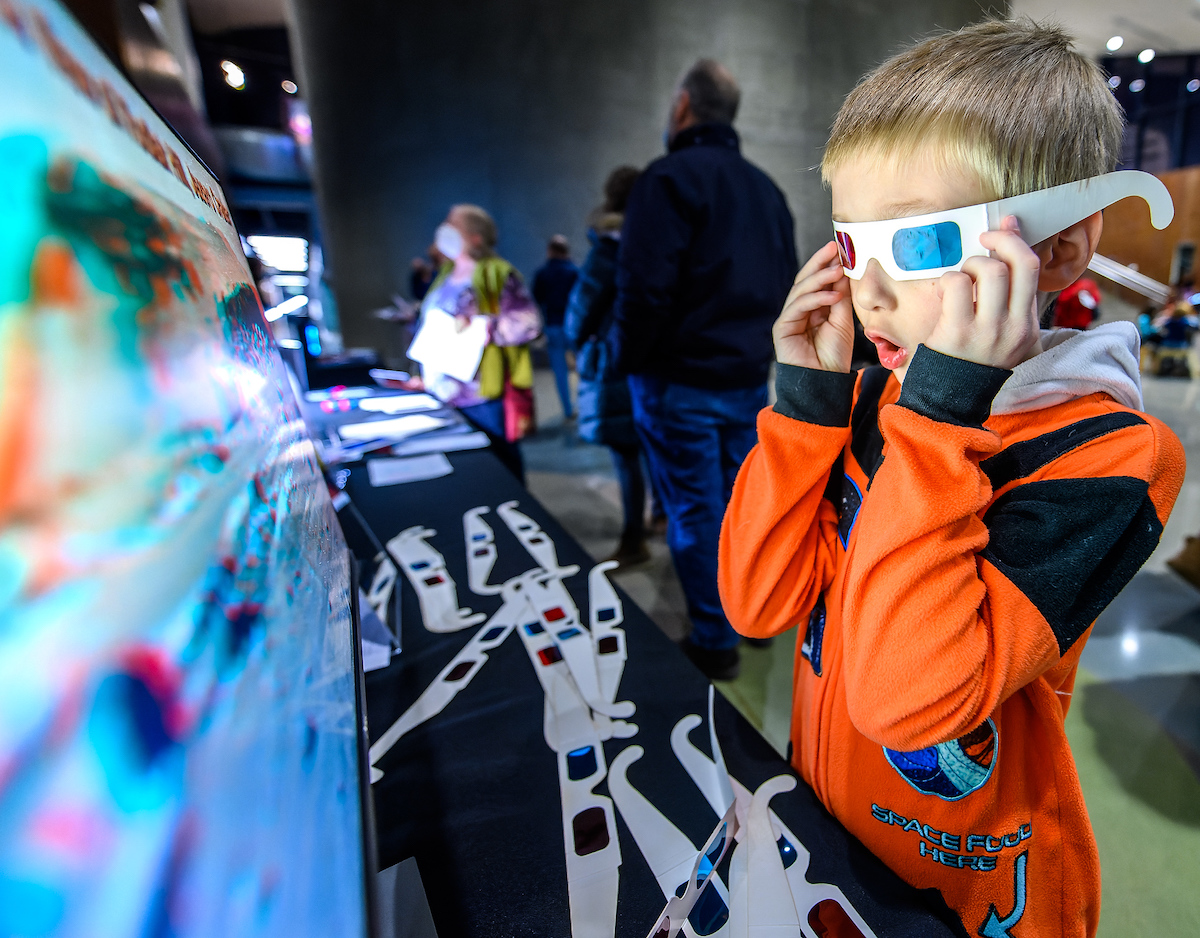 The Bell Museum, a natural history museum and planetarium, located at the University of Minnesota Twin Cities campus in Saint Paul is providing an opportunity to explore the universe.
The picture above captures so much amazement in this child's eyes! Come learn more about space and leave feeling this level of amazement!
The weekend focuses on Mars. Find out what it would be like to live on Mars. Find out how we could get there, what challenges we would face along the way, and what we have discovered by sending spacecraft before people.
Activities take place Friday through Sunday. Look through the activity line-up and figure what works best!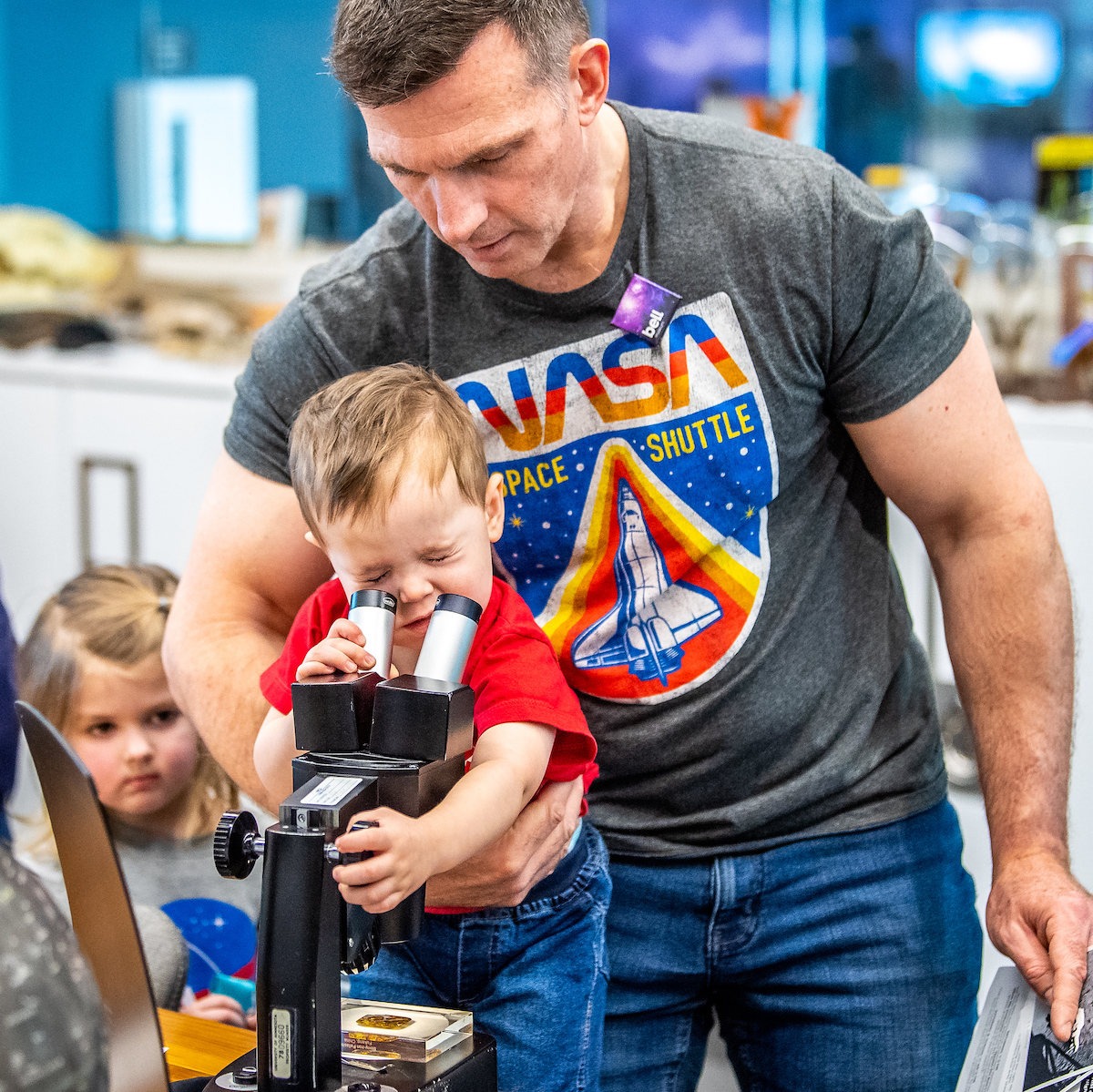 Friday, February 3rd
Star Party (7:30pm)

Register on the Event Page
Explore the universe with a focus on Mars

High-powered telescopes will be available for viewing as long as there are clear skies

Planetarium Shows (7:40pm, 8:10pm, and 8:40pm)

Featuring the short film 'One Giant Leap'
Saturday and Sunday (10am – 4pm) are jam packed too! Each day is filled with activities, including special showings of the newest Bell Museum original production, Mars: The Ultimate Voyage.
Saturday, February 4
Focused Presentations occur throughout the day

Listen to a retired NASA astronaut
Discover missions to the Moon, Mars, and asteroid Bennu
Learn the Importance of Mars to our history and future
Sunday, February 5
Focused Presentations continue

Learn the Importance of Mars to our history and future
Celebrate the Sun and its influence on the solar system
Learn about the launch of Artemis 1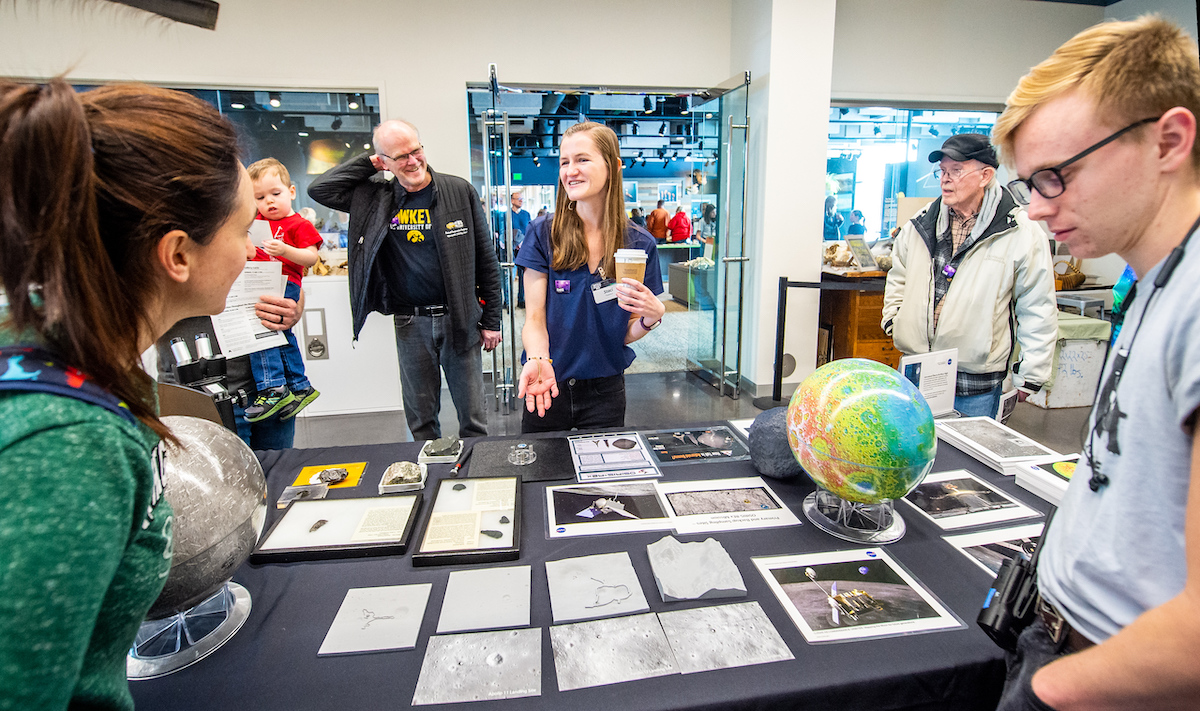 Throughout the weekend, researchers and special guests from NASA and the University of Minnesota will present on topics related to space, with a focus on Mars.
Find space-themed activities to explore throughout the building. Observe with NASA, journey to Mars through activities, build a Mars Diorama, and much more!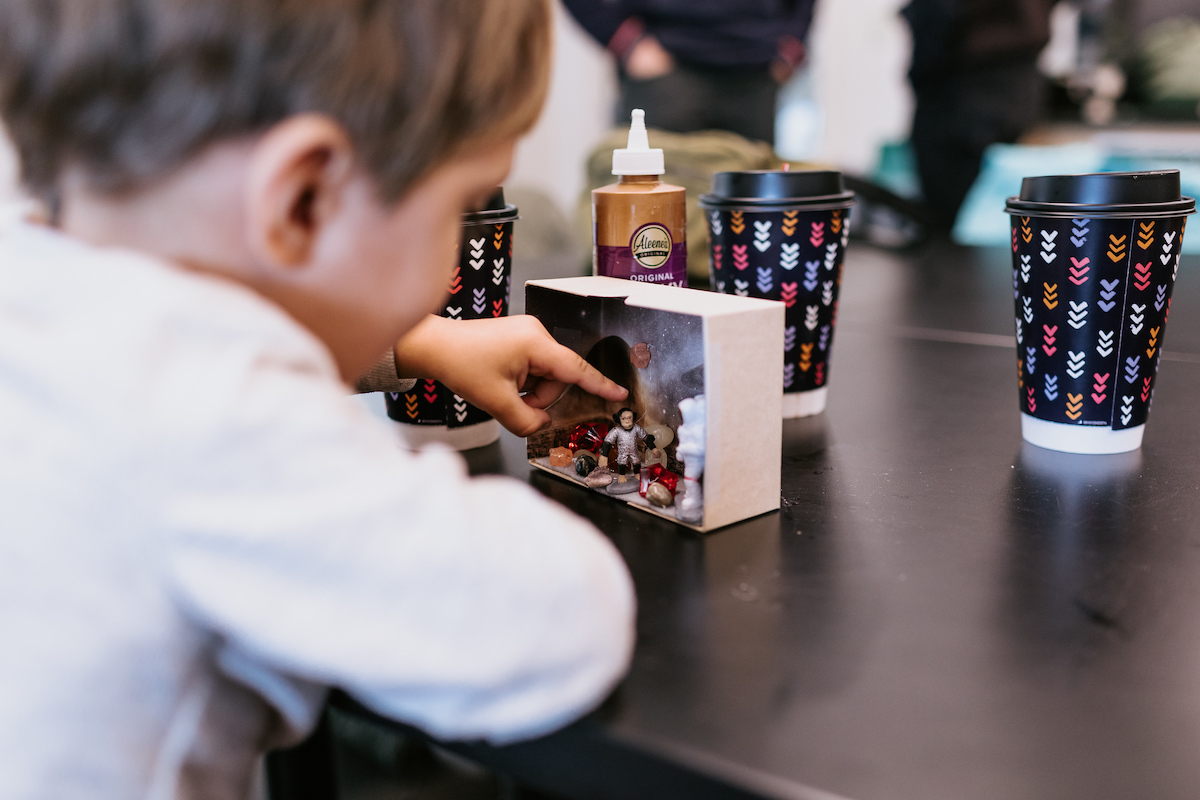 Does someone in your group need a quieter, less stimulating environment?
A Sensory Friendly Saturday: Space Fest Experience is planned. Visitors with sensory sensitives are invited to attend February 4th from 4:30 – 6:30 pm. During this time, explore the galleries, play space games, and participate in activities!
Although this particular event is in-person, the Bell Museum also offers pre-recorded Virtual Star Parties on their YouTube channel.
About the Author
Latest Posts

Kim has worked in the field of Education prior to staying home to spend more time with her three children. She enjoys hunting for deals, especially on everyday items and family outings.
Kim has grown up and continues to live in Central Minnesota. She enjoys being active outdoors, gardening, attending sporting events, and spending time with her family.