We received complimentary tickets to the performance but this Amaluna review contains my own opinions.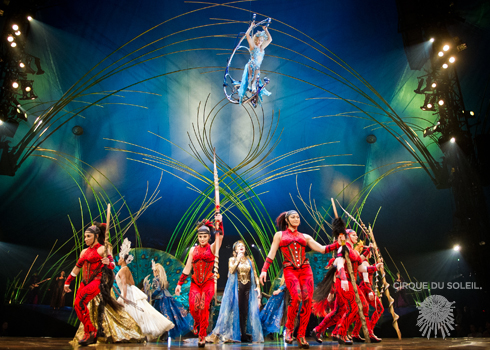 If you have noticed the amazing blue and yellow striped tent outside Mall of America this week, you know that Cirque du Soleil has made its way back to Minnesota, this time with its beautiful performance of Amaluna. The show invites the audience into a mysterious island where women rule – a theme played out in a cast that is 70% female.
We attended the show last night and definitely enjoyed ourselves. This was the first any of us had seen Cirque du Soleil, except for a short performance during Macy's Glamorama this year. The experience of visiting the show in a tent makes things interesting from the very start. After passing through the entrance tent, which holds the box office, merchandise, and concession counters, you pass into the big top itself, which really is BIG! Seating more than 2,600 people, it stands 19 meters high, 51 meters in diameter and is supported by four masts, each 25 meters tall.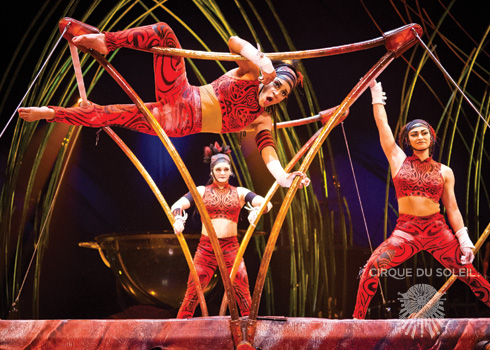 As we took our seats we were immediately drawn in looking at the beautiful design of the stage and watching cast members traveling through the audience entertaining the crowd. Once the show began, there was a lot to take in. I loved the gorgeous costumes and sets and was impressed by the music. I hadn't realized it would be performed by a live band. The guitar-heavy, rock-like music added a lot of energy to the show.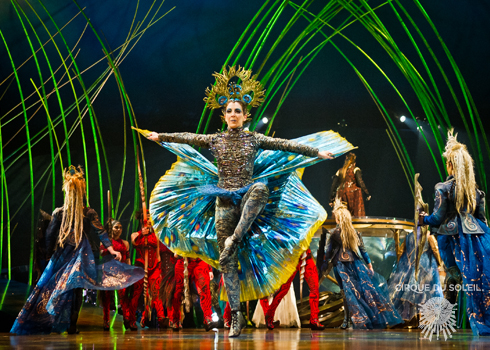 Amaulna is filled with a wide variety of acts, all coming together to tell the story of love and trials of Queen Prospera's daughter, Miranda, and a brave young suitor, Romeo. I admit that the story was hard to follow without having known the idea for the plot ahead of time. (You may want to get a program!) The acts making up the story include amazing aerial acts including straps and Chinese pole, feats of gymnastics including the teeterboard and uneven bars, as well as juggling, balancing acts, dance and more. It was hard to choose a favorite act as many were outstanding and had the crowd riveted. The only down-side of the show were the "humorous" characters – the man servant and the nurse (the clowns). They were not funny. They were on stage much too long. They detracted from the show.
Cirque du Soleil has done a great job with Amaluna from the amazing talent to the music to the sets to the costuming, etc. It all adds up to an entertaining and often breathtaking show.
Amaluna will be in Minnesota through October 20th. For more information about Cirque du Soleil, and to tickets, visit cirquedusoleil.com.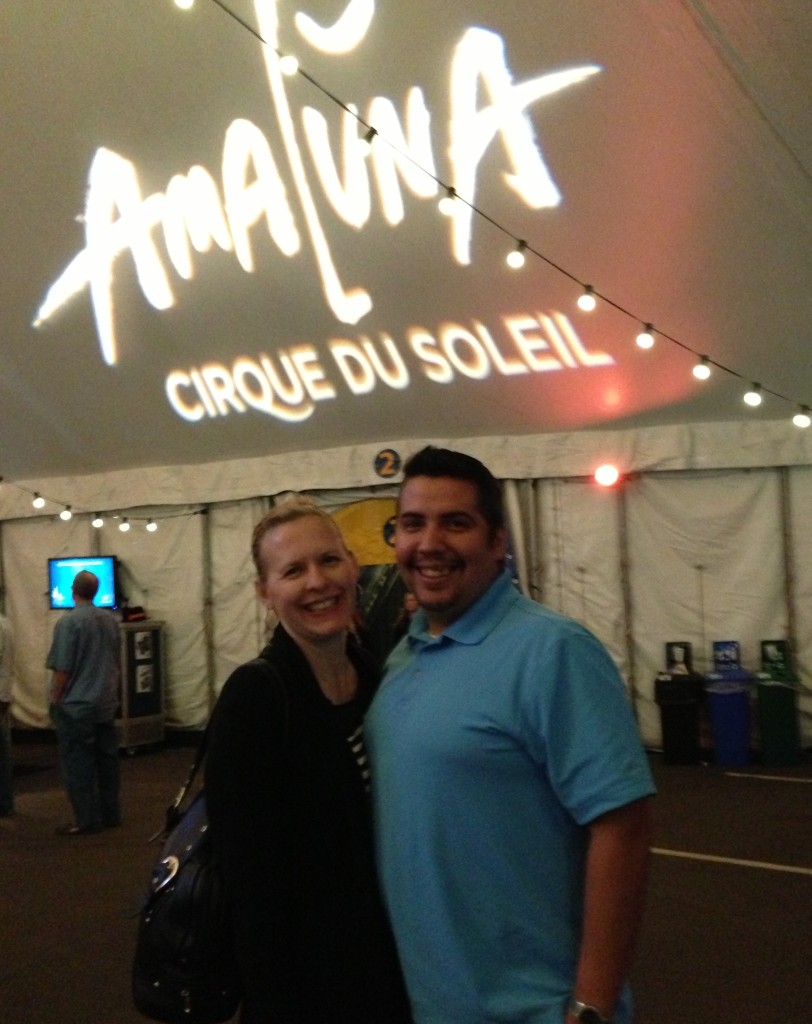 Reader Giveaway: One lucky Thrifty Minnesota reader will win four tickets to Amaluna from Cirque du Soleil on October 16th at 8pm. To enter, just complete the entry form below by 11:59pm ET on 10/10/13. Good luck!