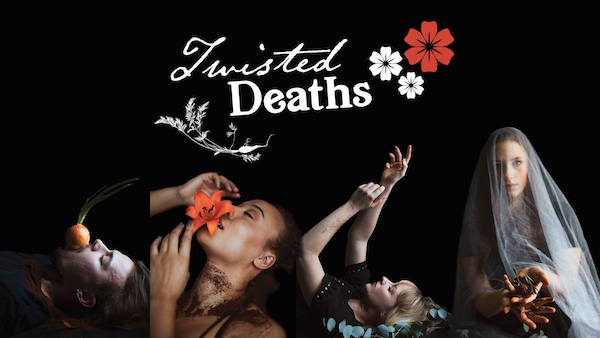 The world premiere of a new work by Shannon TL Kearns, Twisted Deaths, is now playing at the Phoenix Theater through April 28th. It features Anthony Neuman, Holly Windle, Jamila Joiner, Kendra Alaura, Julia Alvarez and Jeff Miller.
About the play:
Ryan is a transgender man with his whole life ahead of him. Pam is a spunky conservative woman with an estranged daughter. The lives of these two cancer patients collide when a chance meeting causes their journey through illness to intersect in ways that neither of them could have ever imagined.
This world premiere of a new work explores questions of identity, relationships, our health care system, and who has control over your body and life.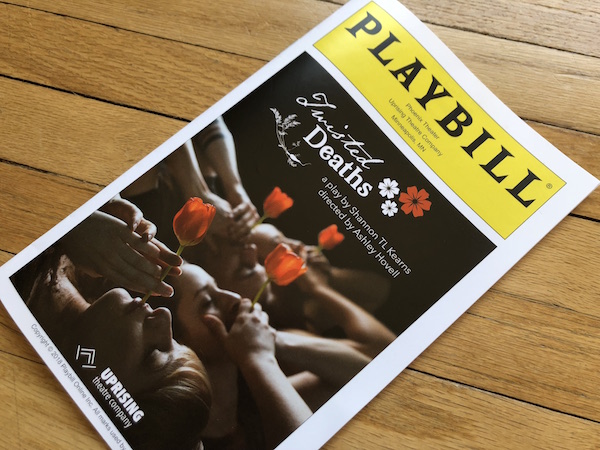 I had a chance to catch a preview performance this week and encourage you to see the show. It approaches many difficult topics all within the course of the two hour and twenty minute play, but does so in an engaging way that only ads to the story, rather than detracting or seeming like an effort to "hit all the issues". The acting is good all around with an extra strong shout out to both Jamila Joiner, as Ryan's wife Melissa, and Holly Windle, as Pam.
After the show, the audience is invited to stick around for a "talkback", which gives you a chance to discuss the work and the issues expressed in the performance. It's a chance to both process your thoughts about the performance and further engage.
Twisted Deaths is at the Phoenix Theater through April 28. For tickets visit www.uprisingtheatreco.com/tickets.