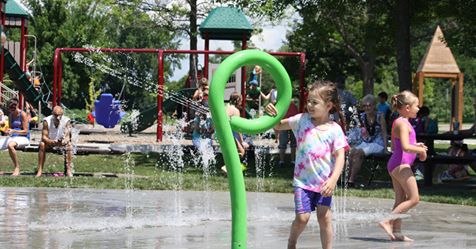 Many of our favorite splash-pads and wading pools might not be open this season, however we learned one of them has opened this week.
We all know this summer is different.  It won't have many of things we are used to.  This summer we all have to get a little more creative with how we spend our time.  Many Camps have been cancelled and most water parks closed.
We love the Cliff Fen Park Splash Pad – located in Burnsville, but not far from Bloomington and Apple Valley.  It's a  2,000 square foot splash pad with 12-15 water features.
With the recent announcement that more things can open up, we might see more splash pads and possibly some pools opening up.  Check with with things in your area for recent updates and changes and, as always, stay SAFE out there!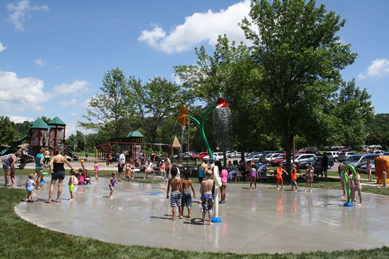 The splash pad at Cliff Fen Park opened this week.  You can find additional information as well as directions here.
Learn about Burnsville's parks, facilities and amenities at here.
What's your favorite place to go when the summer heat is here, please share with us!