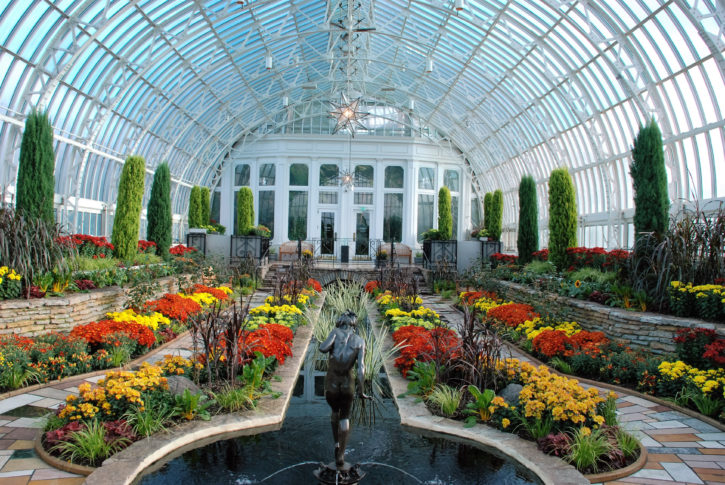 The Como Fall Flower Show opens this weekend! Yes, even though your outdoor garden needs to wind down for winter, the Sunken Garden at the Marjorie McNeely Conservatory is in full bloom year round.
This year's Fall Flower Show will feature a variety of chrysanthemums. The first half of the fall show will feature orange and purple colors with a bit of lime green and black…perfect for Halloween! The second half of the show will feature orange and bronze colors with a bit of yellow and white. To accommodate the switch, the Sunken Garden will be closed November 2 – 6.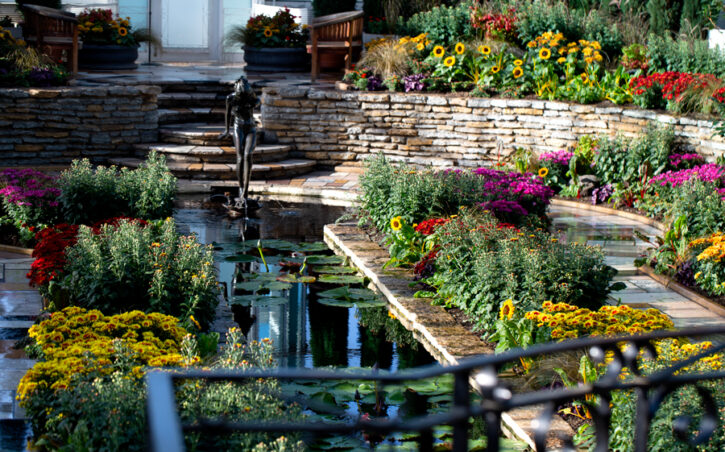 Mark one of these October special events down on your calendar to bring the family to Como and check it out:
Senior Stroll – October 20
This is a special time set aside just for our 55-and-up aged friends. This is an opportunity to visit the Zoo and Conservatory for a leisurely walk before the crowds as well as special activities and guests. This event is a great opportunity for Seniors to enjoy a free event that encourages being active and social with some adult learning to spice it up.

Sensory Friendly Morning – October 28
Como Park Zoo and Conservatory is an energetic, colorful place full of sensory stimuli, and we know this environment can be overwhelming for some guests. These are some ways that Como strives to provide a positive, welcoming experience for every visitor. Join us from 9-10 a.m. during the listed dates for an inclusive experience at Como Park Zoo & Conservatory. Spend time exploring exhibits, and activities designed for individuals on the autism spectrum and their families.