The Como Summer Flower Show is now in bloom!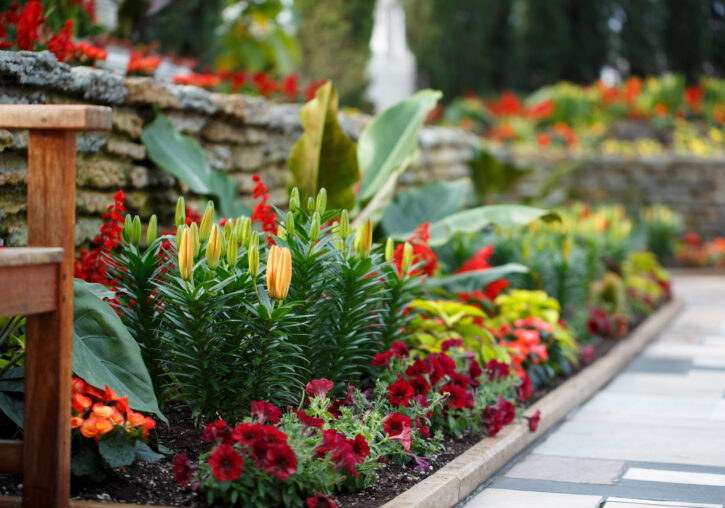 I know that lots of people view the Como Zoo as the main attraction at Como Park Zoo & Conservatory, but you seriously can't miss the seasonal flower shows in the Sunken Garden. They are absolutely beautiful!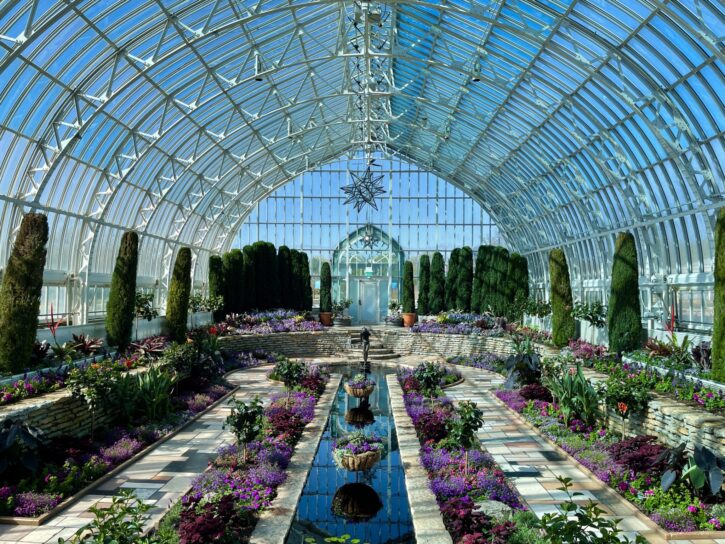 This Summer Flower Show opened May 7 and is inspired by summer sunsets. Tropical annuals and a glowing color palette of warm-season annuals will fill the Sunken Garden.
Enjoy the hibiscus "Imperial Dragon," dark red verbena, orange begonias, red salvia, tangerine impatiens, striped tiki torch petunias, and canna.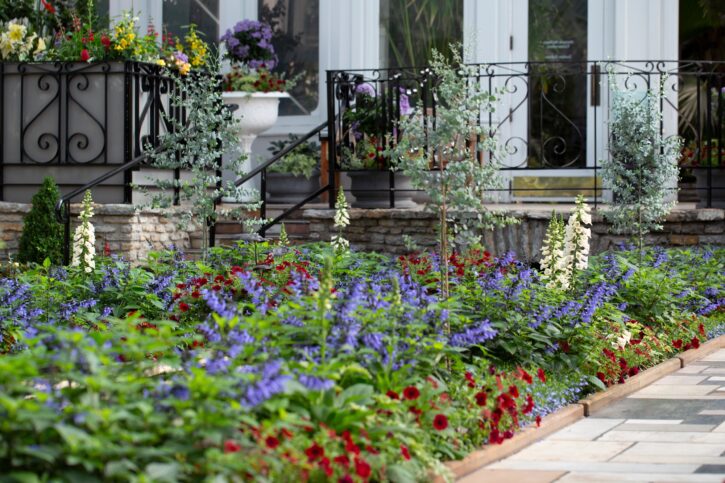 Of all of their seasonal flower shows, this one is the longest-running since it goes for almost five months. You have plenty of time to see it as it's open now through October 2.
Please note that at the moment, Como Park Zoo & Conservatory is still requiring reservations to attend.