Saturday, September 11 is Field Trip at Silverwood Park, a day to get outside and enjoy all sorts of family friendly fun! Join the fun from 12 – 4 pm.
Take part in this annual tradition of bringing art and nature together. Explore new poetry and sculpture on the trails, try artmaking activities, enjoy outdoor music and more.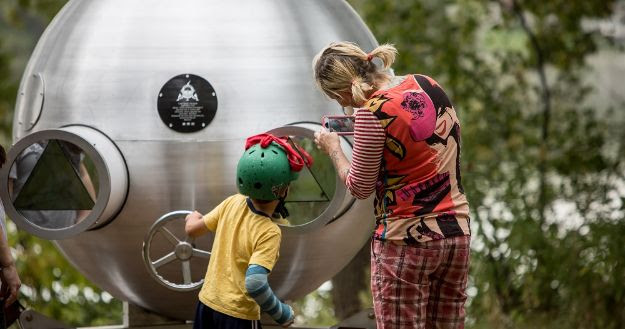 Bring the family for the 12th annual celebration of bringing arts and the environment together at Silverwood Park. Enjoy live outdoor concerts, shop locally-crafted products from the Minneapolis Craft Market, participate in ongoing artmaking activities, grab a bite to eat from food trucks, play games and more!

No reservations needed; drop in anytime.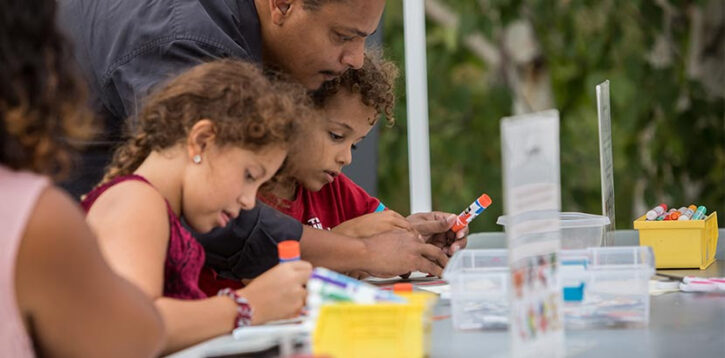 Enjoy live music performances by local artists Space Hug (12:30PM) and Purple Funk Metropolis (2:30PM) in the outdoor amphitheater.
Shop locally-made work from artists with the Minneapolis Craft Market.
Learn about Silverwood's ceramics programs at the clay play station, which will also feature a barrel fire demonstration.
Stop by the nature station to learn about reptiles and scales, plus say hi to a live snake.
Explore the indoor art exhibitions "Inside, Out" featuring work by Grant McFarland and Anna Van Voorhis, as well as "Laboratory" featuring work by Areca Roe on display in Silverwood's Visitor Center through September 30th.
Take a self-guided walk around our Art-on-Foot Trail and encounter poetry and sculptures, including the recently installed piece "Encountering the Subtle Threshold" by artist Erin Paradis.
Try out slacklining or take a canoe for a free paddle on Silver Lake.
Learn how to weave with natural materials on a giant loom.
Play with the giant parachute and yard games on the Great Lawn.
Enjoy food from KCM Eggrolls and craft beer from Omni Brewing Company.
Visit the Facebook event page for any updates. Silverwood Park is located at 2500 County Rd E in St. Anthony.