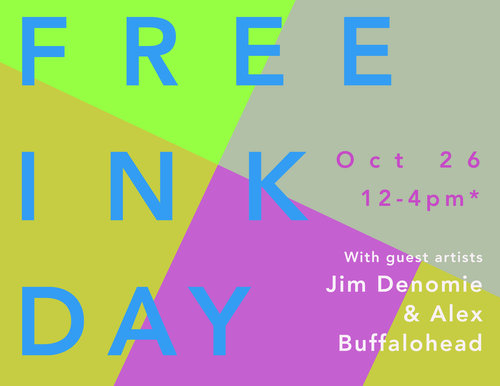 Are you artistic, or perhaps you want to be and keep searching for that creative part of you? Even if you're not artistic, it's still fun to try new things. Everyone can be creative!
This Saturday is the chance to do some hand-on printmaking and creative fun. Highpoint Center for Printmaking is located in Minneapolis, and just three times a year offers its "Free Ink Day". If you're curious what it is about, the next one is coming up this Saturday, October 26th from 12 – 4 pm.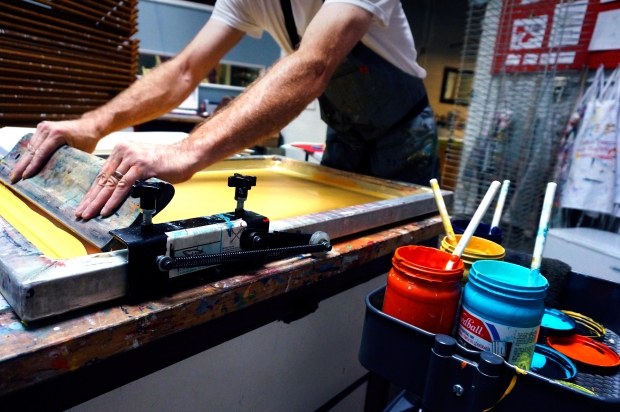 This fall, Free Ink Day will be in conjunction with the Highpoint show, Transference: Printmakers in Mni Sota Makoce, a show of Native American artists working in Minnesota. Visitors can meet guest artists in the gallery as well as create their own relief prints in the studio. This event is free and open to the public and all ages are welcome! *Last seating at 3:30pm

What is Free Ink Day?

Three times a year Highpoint invites the community to an afternoon of hands-on printmaking and creative fun. At these free, public events visitors of all ages can drop in anytime during the afternoon to make unique, hand-made artwork. All materials for the planned activity are non-toxic and supplied by Highpoint (while supplies last), and no registration is necessary – just drop in, bring your creativity, and be ready to get inky! Staff and volunteers will be able to answer any questions along the way.