See some of our favorite Minnesota Books for kids of all ages!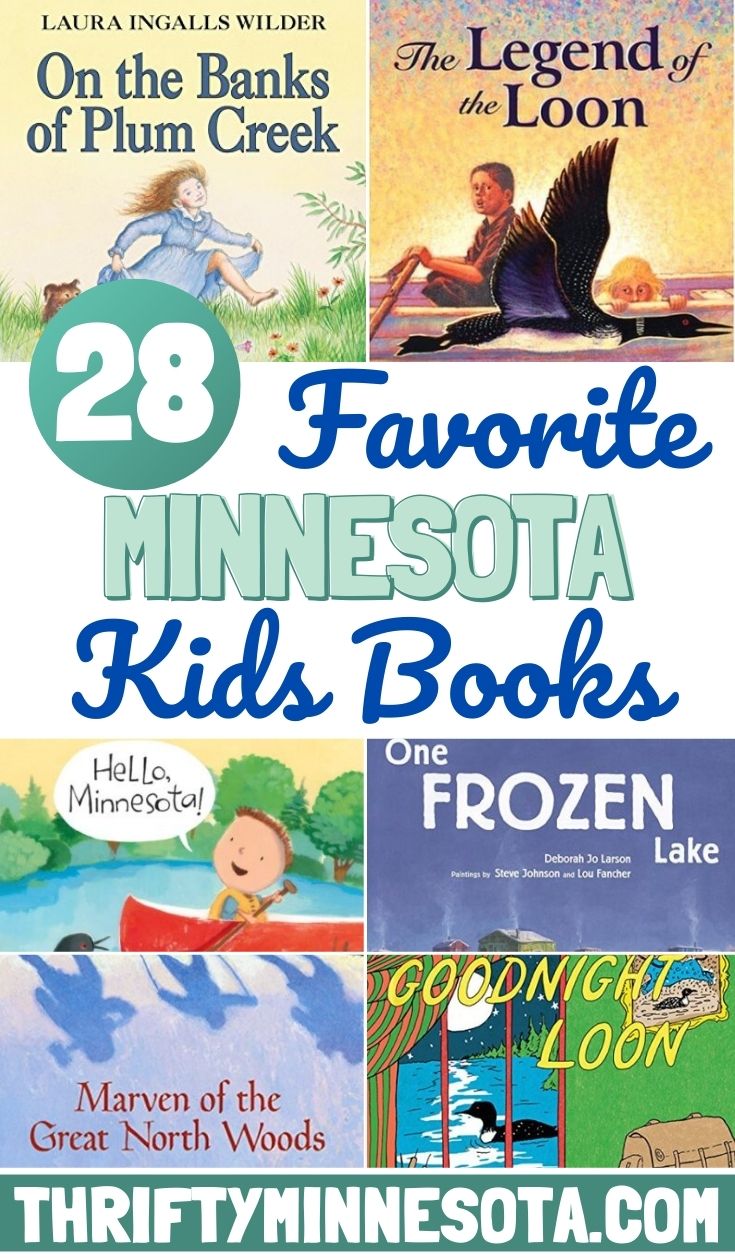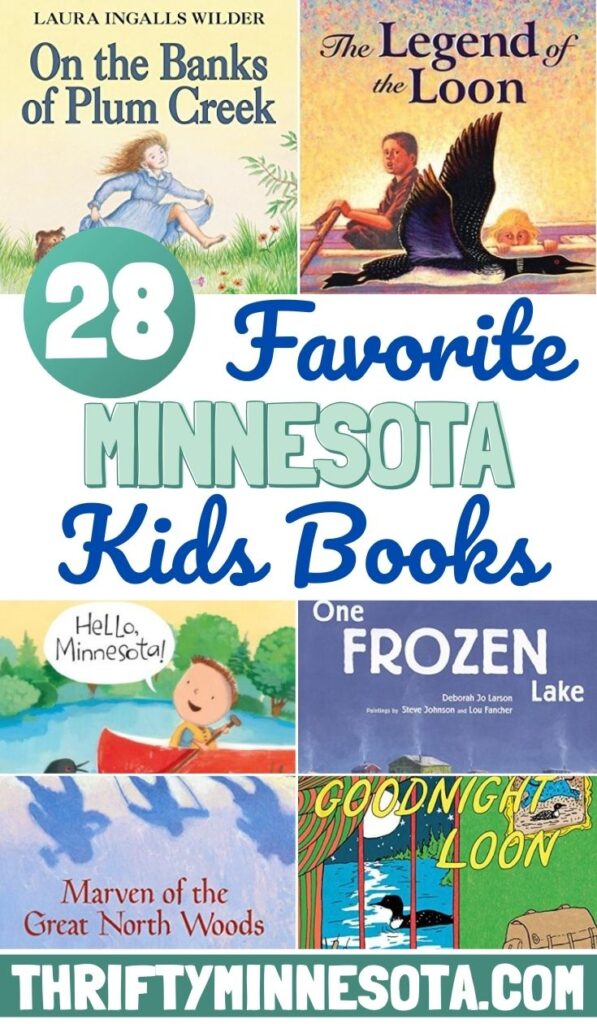 I absolutely love Minnesota! I've lived most of my life here, and I've really enjoyed sharing the things that I love about Minnesota with my kids.
I'm also a big fan of books, so I thought it would be fun and helpful to put together a list of great books for Minnesota kids.
Maybe you're looking for a gift idea for a child that lives in Minnesota, or maybe you're a Minnesota grandparent that wants to send your grandchildren some books about what they can expect when they come to visit.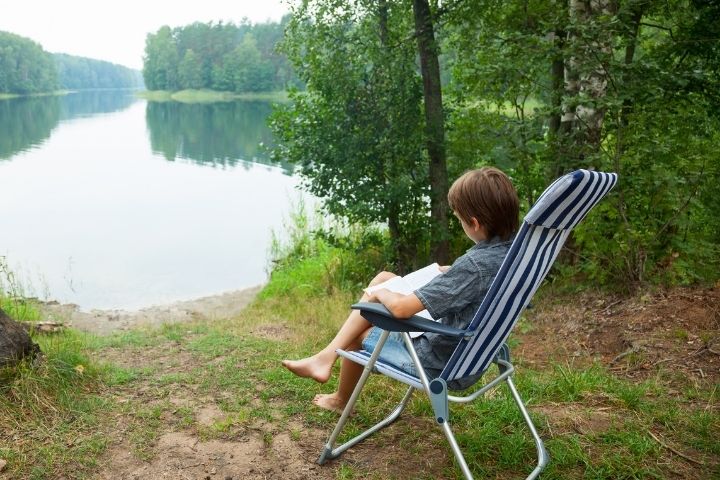 Whatever your reason, I think you'll like this list. It includes both fiction and nonfiction books, some for older kids, some for younger.
Many are specifically about Minnesota, while others just have Minnesota as a backdrop for the action. Enjoy!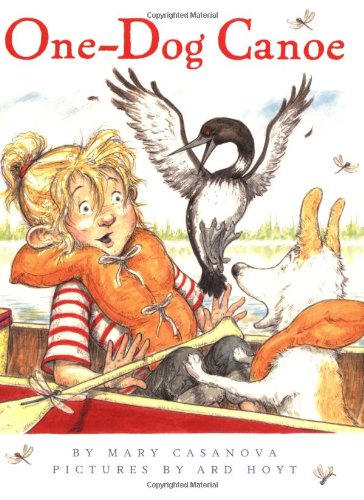 This charming tale of a girl and her dog and a canoe trip that gets a little crowded is fun for young readers. Reviewers say this book reminds them of adventures in the BWCA. The author, Mary Casanova, lives in northern Minnesota and has written several other books about life in Minnesota.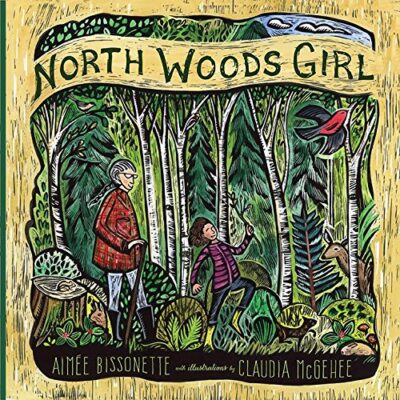 This fiction book tells the story of a young girl charmed by her visits to her Grandma's home in the north woods. The book takes the reader through the different seasons in the north woods and the treasures of its natural surroundings.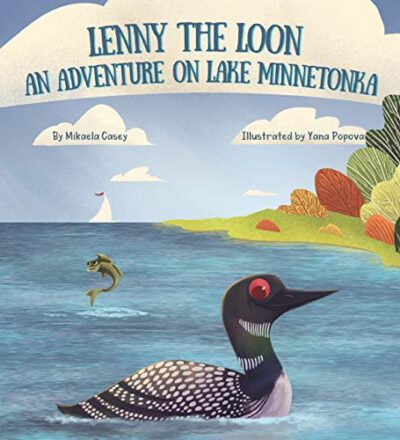 Lenny the Loon: An Adventure on Lake Minnetonka
This fun picture book tells the story of Lenny the Loon and his friend Wally the Walleye (yes, really!). When Wally decides to leave Lake Minnetonka once and for all, Lenny offers to guide him along the way with a day of sightseeing and nautical knowledge.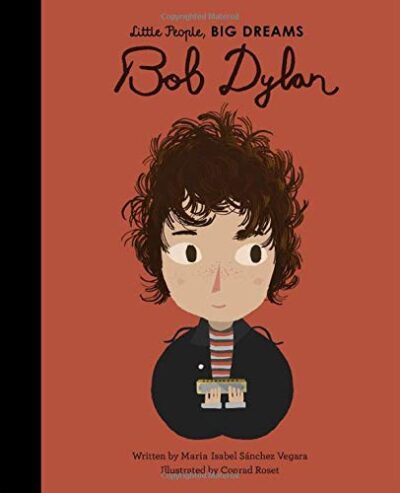 Bob Dylan (Little People, Big Dreams)
You do know that Bob Dylan was born in Duluth, right? (If you're new to Minnesota, I'll forgive you if you just learned that fact.) This children's book features stylish and quirky illustrations as well as facts about Bob Dylan. The back of the book includes a biographical timeline with historical photos and a detailed profile of his life.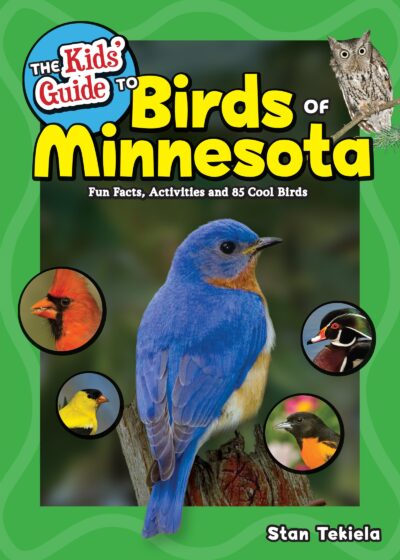 The Kids' Guide to Birds of Minnesota: Fun Facts, Activities and 85 Cool Birds
Let's go birding! This book is a beginner's guide to bird watching in our beautiful state. Besides profiling 85 different birds with full-color photographs and information, it also includes fun activities for the whole family, like building a birdhouse and preparing your own bird food.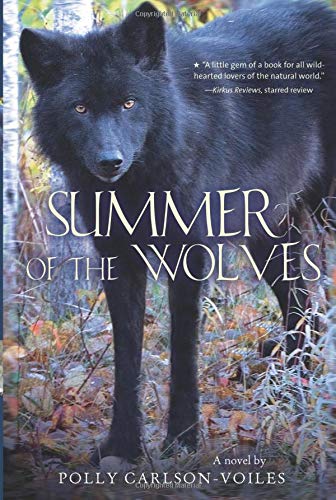 This book for middle graders follows a sister and brother who leave their foster home in California to spend a summer in Minnesota with their uncle. The sister, Nika, finds an orphaned wolf pup in a cave. Should they care for the wolf pup, or leave it alone? If your kids like the book Hatchet, they'll probably enjoy this one.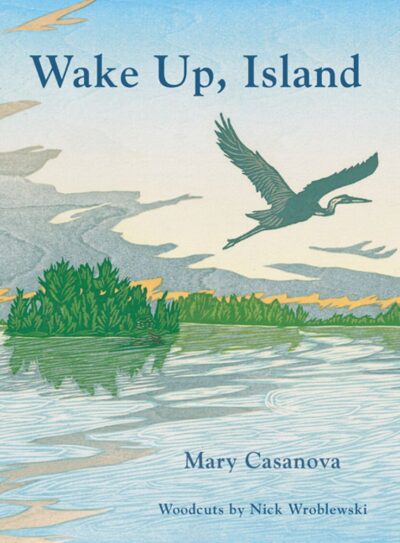 Take a summer trip to an island in the North Woods with this picture book. The woodcut artwork in this one is especially beautiful! Here's a synopsis: "Conjuring the morning life around a cabin fragrant with berry pancakes, this timeless book wakens the child in every reader to the wonders of nature that greet every new day in the charmed world of a northern woodland island."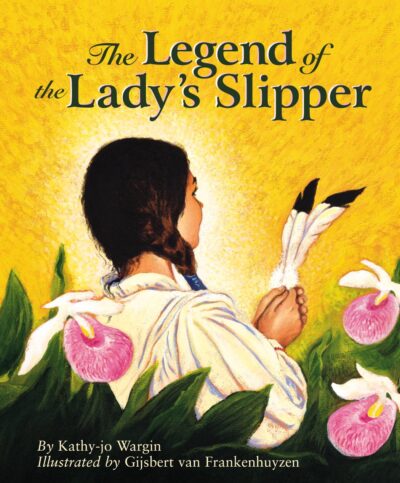 The Legend of the Lady's Slipper
The pink lady's slipper is our Minnesota state flower, and it is very rare. This fiction book is a suspenseful tale of a young maiden's run through the forest in an attempt to save the people of her village. How does the lady's slipper fit in? You'll have to read to find out. 🙂 The author (who also wrote several other books on this list) was born in Tower and moved to Grand Rapids as a young child.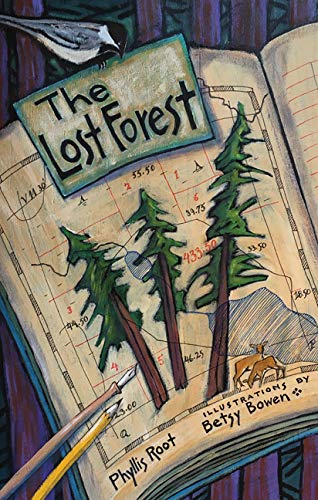 This book tells the story of a surveying error in 1882 that led to the inadvertent preservation of 144 acres of old-growth red and white pine in Minnesota. The author introduces readers to the men who took on the daunting task of trekking across Minnesota, measuring and marking the land.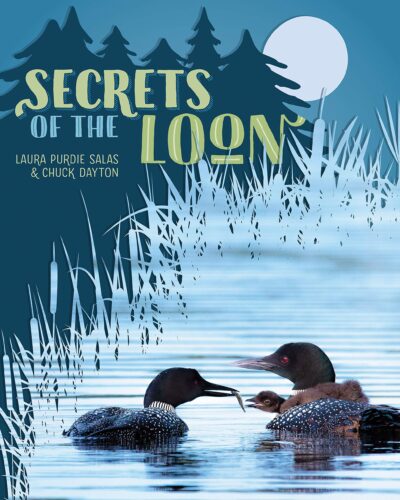 Chances are if you've been out on a lake in Minnesota in the evening, you've heard the call of a loon, our state bird. This poetic recounting of a loon's adventurous first summer celebrates the piney landscape of beautiful northern Minnesota. Plus, there's information in the back of the book about loon biology and ecology.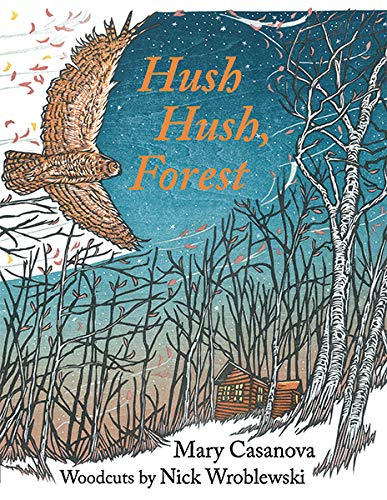 Lyrical words and elegant woodcuts capture the quiet beauty of the forest as day fades to night and autumn gives way to the North Woods winter. This could pair with the Wake Up, Island book as a nice morning/evening spring/summer combination gift.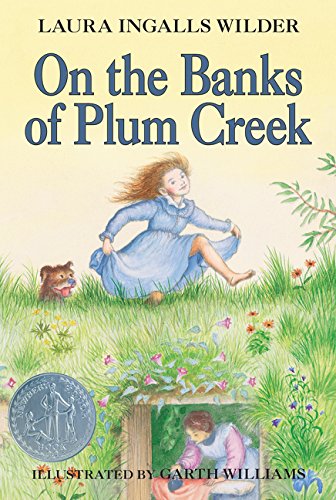 This fourth book in the Little House series is based on the real-life adventures of Laura Ingalls Wilder as they lived in a dugout home in Walnut Grove, Minnesota…literally "on the banks of Plum Creek." And yes, you can still see the Ingalls dugout site today (open May through October)!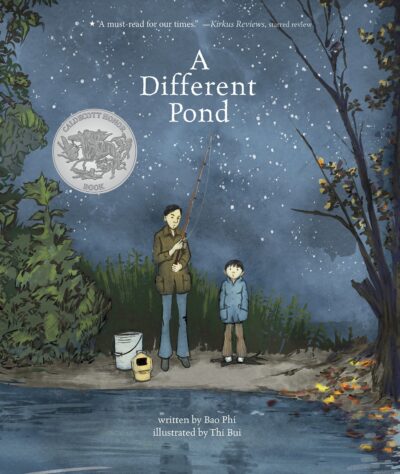 This Caldecott Honor Book tells the story of a long-ago fishing trip on the shores of a small pond in Minneapolis. The author (poet Bao Phi) recounts the trip in which he and his father fished for food while his father told him about a different pond in their homeland of Vietnam.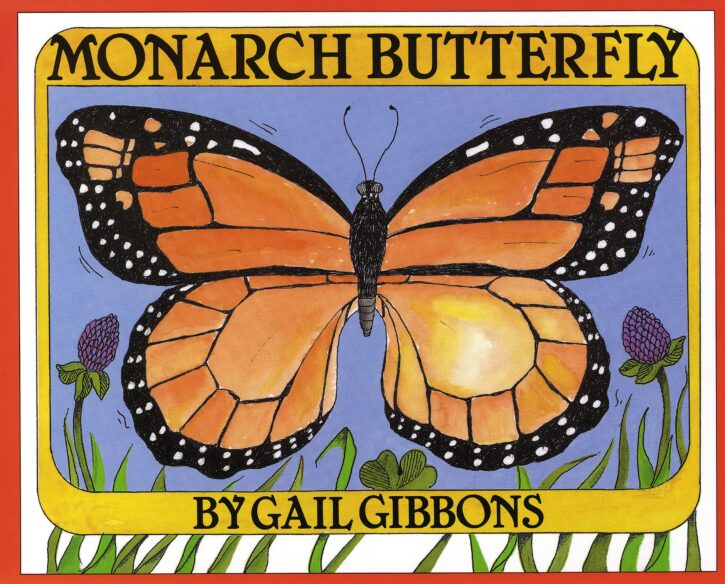 Did you know the monarch butterfly is the state butterfly of Minnesota? Introduce your kids to the metamorphosis of a monarch butterfly with this delightful book. Gail Gibbons illustrates the life cycle of the monarch butterfly with clear, labeled diagrams and simple text. It also includes directions on how to raise your own monarch butterfly at home.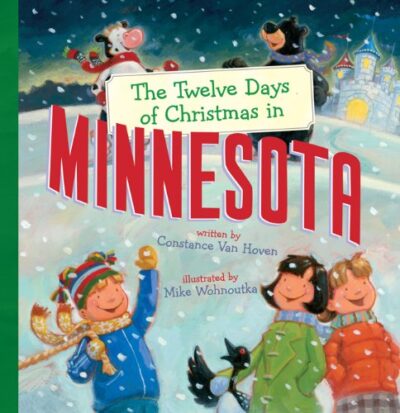 The Twelve Days of Christmas in Minnesota
This is a fun one. 🙂 Swap all those birds in the original song with Minnesota traditions including golden hotdishes, lumberjacks, hockey sticks, and much more from our beloved state.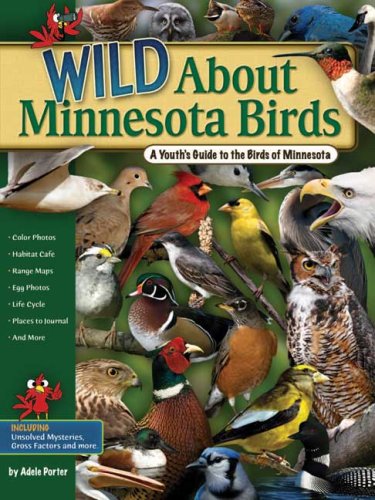 Wild About Minnesota Birds: A Youth's Guide to the Birds of Minnesota
This non-fiction book introduces kids to the birds of Minnesota with vivid photographs, range maps, places to journal, and more. It's a fun way to encourage kids to get outside and enjoy nature while learning a little bit, too!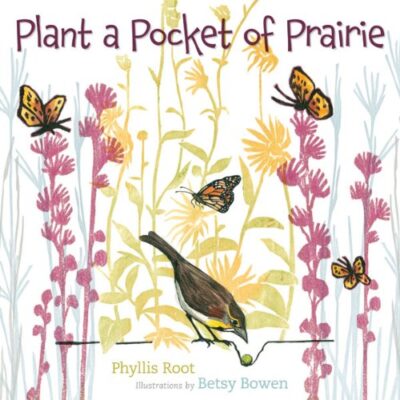 Take a trip to the prairie, one of Minnesota's most important ecosystems. Native prairie is today one of the most endangered ecosystems in the world, and this book teaches children how changes in one part of the system affect every other part. The author also shows what happens when we work to restore the prairies…even in our own backyards!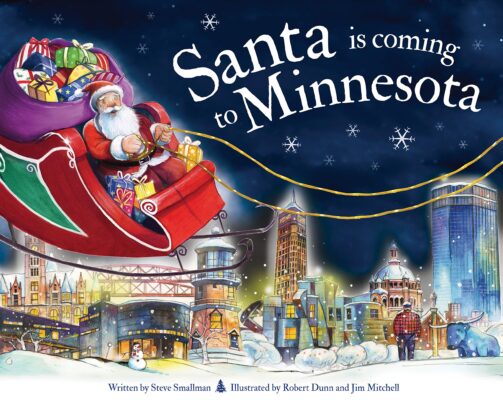 Santa is coming to Minnesota! Read all about his trip and see Santa fly over many landmarks in Minnesota, including the Foshay Tower, the State Capitol, Split Rock Lighthouse, and more.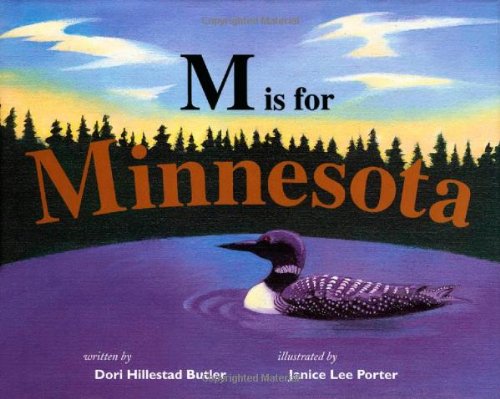 ABC books are a dime a dozen, but this one specifically highlights historical events, characters, and landmarks of Minnesota. N is for Northwest Angle, I is for Iron Range, and more. The artwork gets rave reviews, too!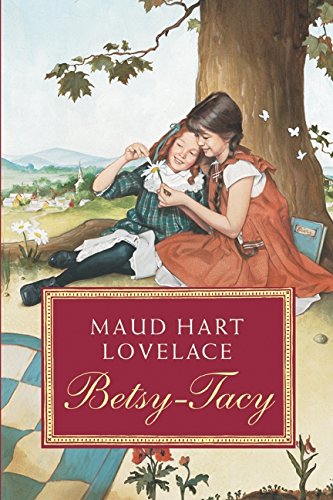 The Betsy-Tacy series is absolutely delightful. When I was a kid I read every single book! The author, Maud Hart Lovelace, grew up in Mankato and wrote the series of semi-autobiographical novels about her childhood in "Deep Valley," Minnesota. You can still visit select Betsy-Tacy sites in Mankato today!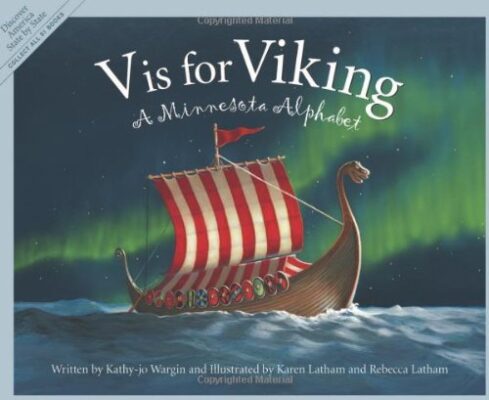 V Is for Viking: A Minnesota Alphabet
Another Minnesota alphabet book! This one is written by Kathy-jo Wargin (mentioned above) in a kid-friendly language, but with extra information on each page for those who want to dig a little deeper. It features Itasca State Park, Garrison Keillor, the Bundt Pan, and more.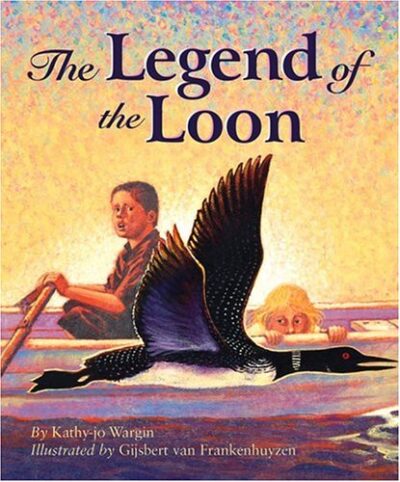 Another legend book! This book magically portrays a grandmother's love for her grandchildren and gets excellent reviews.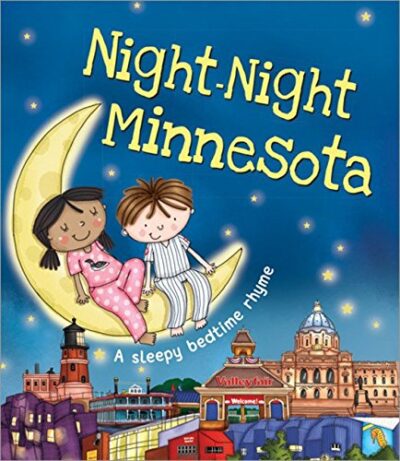 You and your toddler or preschooler can say goodnight to your favorite Minnesota landmarks with this book. It would be especially fun for kids who have visited any of these locations: Minnesota Children's Museum, Great Lakes Aquarium, Valleyfair Amusement Park, Canal Park, and more!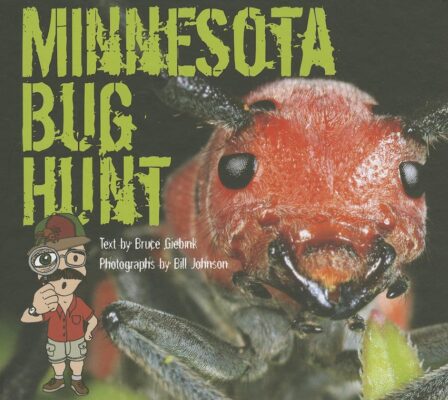 Love bugs? This book will help your child find insects big and small, fierce and friendly. Use your senses to discover the bugs who share our world and explore habitats as near as your own backyard. The author shares fun facts about where these Minnesota bugs live, what they eat, and how they protect themselves.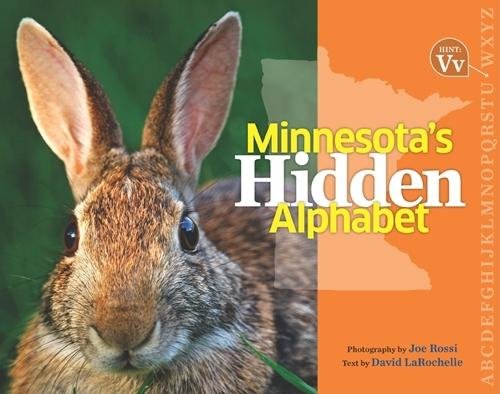 Another alphabet book, but this one is a little different. It finds letters within the natural world in scenes from Granite Falls to Chippewa National Forest and everywhere in between. Can you find the letter "A" in a jumble or tree roots, or the letter "I" in a cattail? Get searching!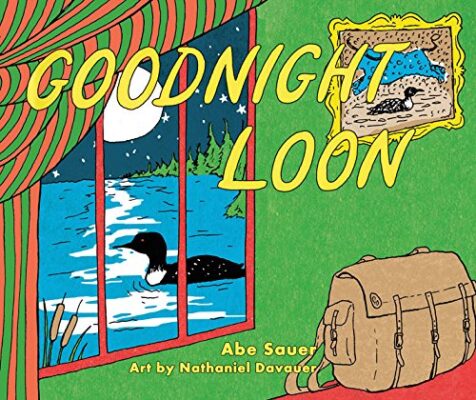 You know Goodnight Moon…now how about Goodnight Loon? There's a loon, a Duluth pack, crop art, Tater Tot hotdish, and deer ticks (of course). The green room is set on a pontoon…and where else will you find walleye eating rhubarb pie? Gotta love it!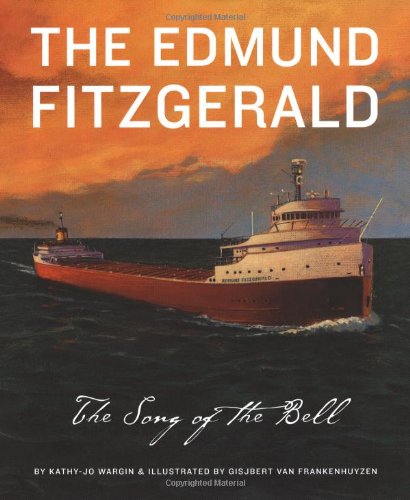 The Edmund Fitzgerald: The Song of the Bell
There have been many books written about the Edmund Fitzgerald, but what makes this book special is that it's specifically aimed at children with beautiful atmospheric paintings that bring the story to life.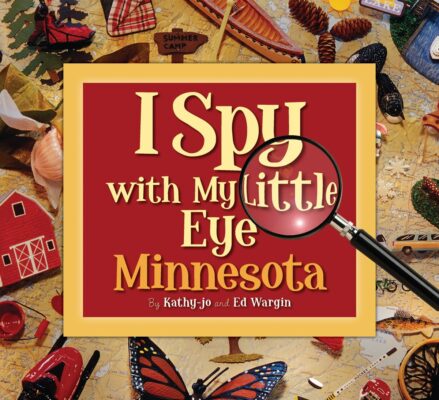 I Spy With My Little Eye Minnesota
This book of poetic puzzles is paired with dual photos of Minnesota scenery and landmarks. Can you spot the differences in the photos?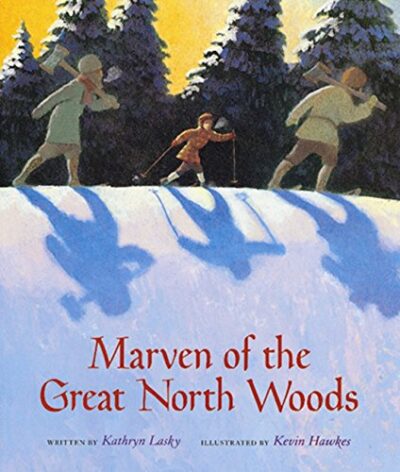 Marven of the Great North Woods
This book is set in 1918 during the Spanish flu epidemic (oh yeah, remember how there was an epidemic 100 years ago?). In the book, Marven is sent away from Duluth to a logging camp in the great north woods. It's a true story of the boy and a bearish French-Canadian lumberjack and how they became friends.
I have relatives that live elsewhere in the United States and just can't wrap their minds around ice fishing. First of all…how? And second of all…why? If you have a Minnesota kid that enjoys ice fishing, this is a good one. It tells the story of a grandfather and grandchild on several ice-fishing adventures with the ramshackle ice shanty towns that spring up on the lake.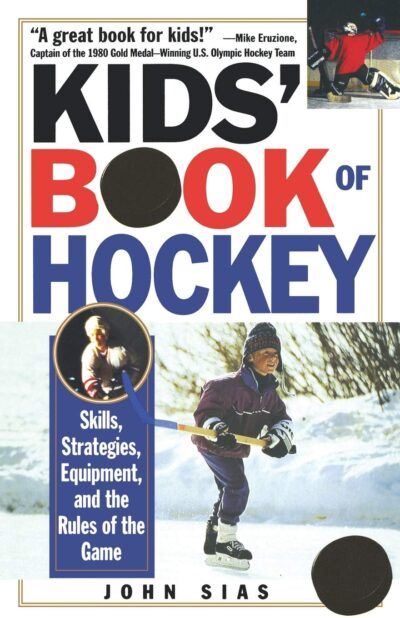 We live in the state of hockey! This book is a little more old-school (judging by the cover, at least), but it includes more than 700 questions and answers about hockey. Learn about penalties, scoring, rules, strategy, and the history of the game.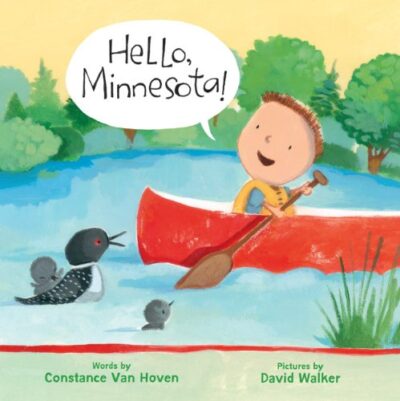 Say hello to our beautiful state! Kids can read all about the land of 10,000 lakes, with its noisy loons and quiet butterflies, narrow paths and wide rivers, and a state of tall Paul Bunyan.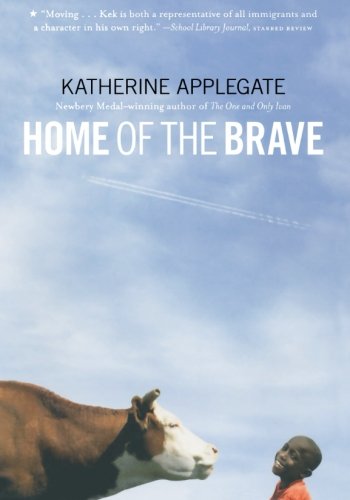 This book tells the story of an immigrant boy from Africa who comes to Minnesota and experiences ice and snow for the first time. His mother is missing, so he makes friends in foster care. He weathers the tough Minnesota winter by finding warmth in his new friendships, strength in his memories, and belief in his new country.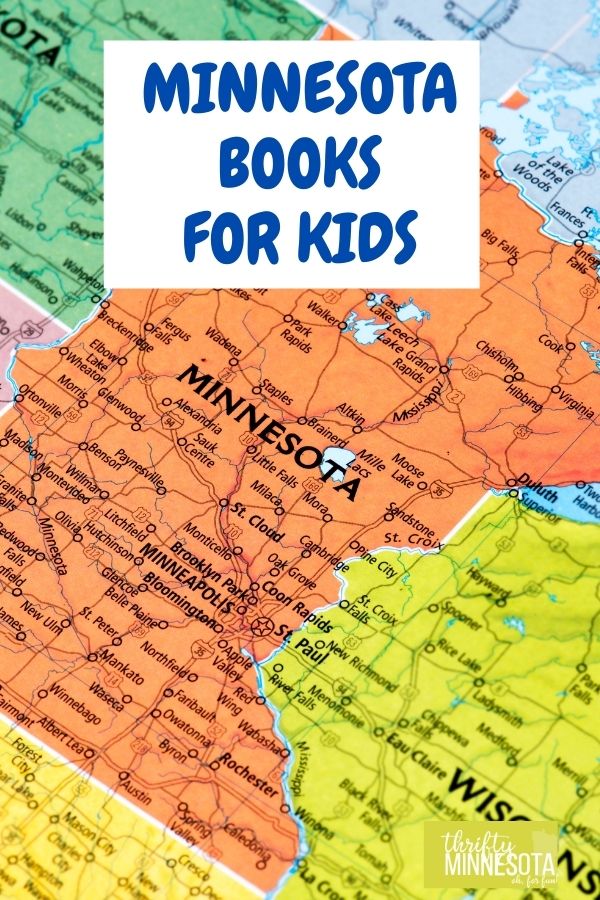 About the Author
Latest Posts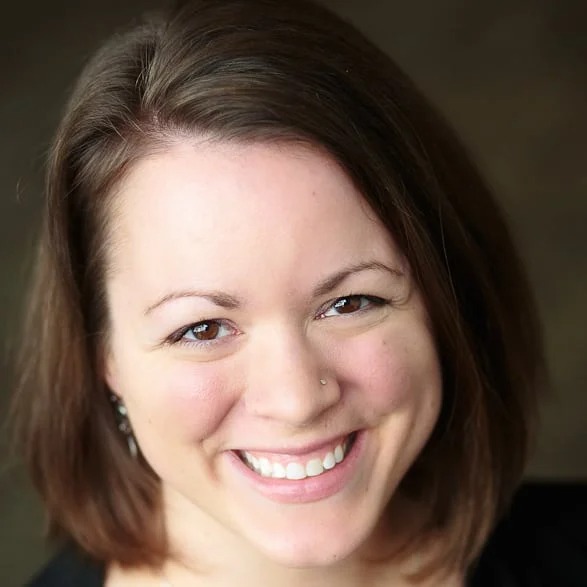 Laura is a former high school English teacher turned avid deal shopper following the birth of her first child. Now she's a work-from-home mom of six which keeps her plenty busy!
Laura grew up in southern Minnesota and has called the Twin Cities home for over fifteen years. On the off chance she gets some free time you'll find her with her nose in a book, spending time with family and friends, or enjoying a hot cup of coffee.