Step inside the work of Vincent Van Gogh with the Immersive Van Gogh Exhibit in Minneapolis!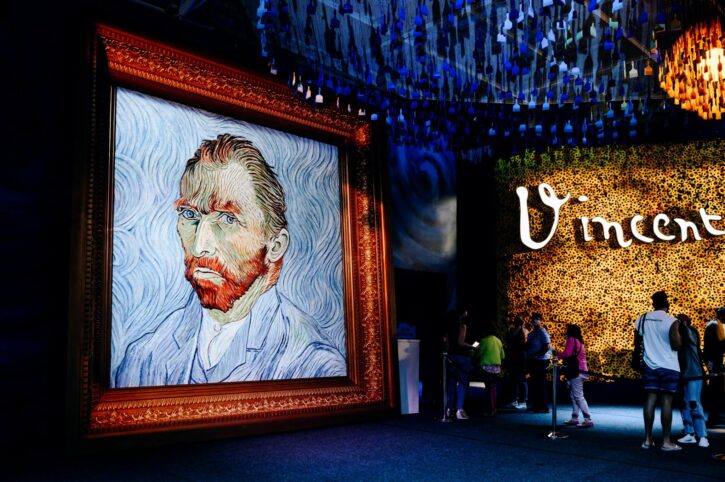 You may have seen some buzz already about the Immersive Van Gogh Minneapolis exhibit. While I wouldn't call this a thrifty experience, it certainly is a unique one!
The exhibition opened at Lighthouse Minneapolis (1515 Central Ave NE) back in August and has now been extended through February 6, 2022!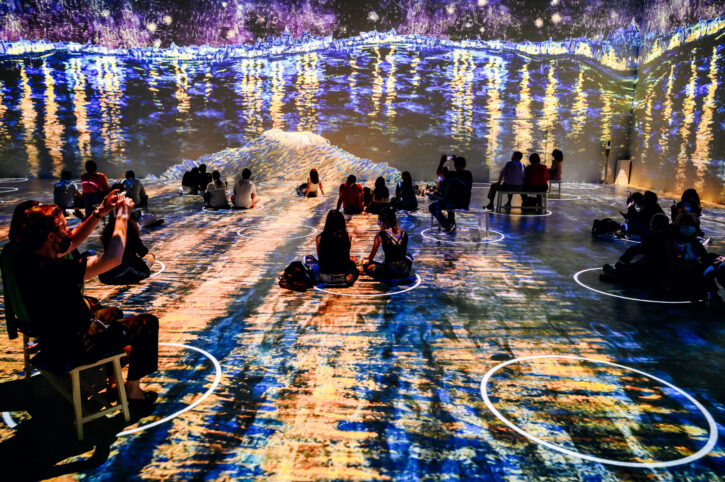 Immersive Van Gogh invites audiences to "step inside" the works of Vincent Van Gogh and not only see the art work, but also be surrounded by light, music, and movement. The exhibit includes original, mood-setting music.
Visitors are encircled from head to toe in Van Gogh's brushstrokes and colors, including animated details from some of his most popular works such as Self Portrait with Felt Hat, The Bedroom in Arles, Irises, and (of course) The Starry Night.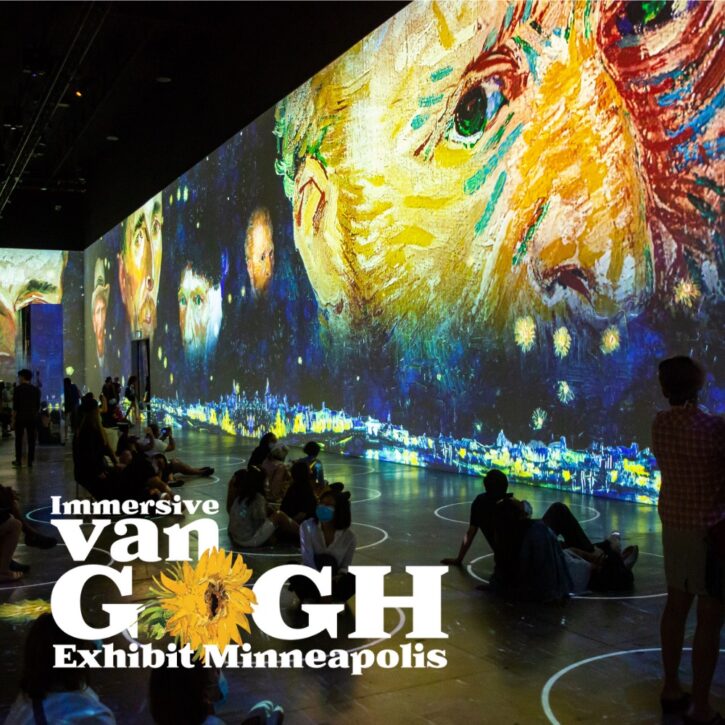 Basic, timed entry tickets are $39.99 for Off Peak hours (Monday – Thursday) and $49.99 for Peak hours (Friday – Sunday and holidays). Upgraded options are available for flexible timed entry and/or extra goodies, if you so choose.
The space also includes a café in which you can purchase organic baked goods and coffee provided by locally owned Peoples Organic.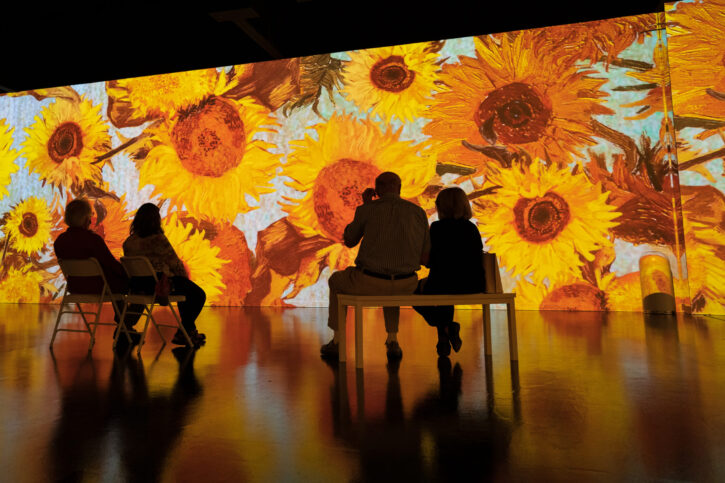 Immersive Van Gogh Minneapolis Discount Tickets
Right now you can get BOGO tickets* to Immersive Van Gogh Minneapolis as part of their Black Friday/Cyber Monday sale! Use the coupon code BFCM21 to get this deal through 11/30/21 at noon.
*Tickets must be purchased in multiples of two (2). This offer is not valid on previously purchased tickets. Offer is on Base Price of tickets and does not include ticketing fee. Not valid on gift cards. Offer not valid in conjunction with any other offer or promotion. Offer subject to be stopped without notice. Only applies to purchase made within offer period. Offer ends November 30th at noon.
Another option: get Immersive Van Gogh Minneapolis Discount Tickets when you buy through Goldstar! Tickets are priced at $31.09 each with fees (normally $50.19 with all fees), or upgrade to Premium admission for $119.30 for two people, all fees included.
Get the full scoop and buy tickets HERE!