Step inside the work of Vincent Van Gogh with the Immersive Van Gogh Exhibit in Minneapolis!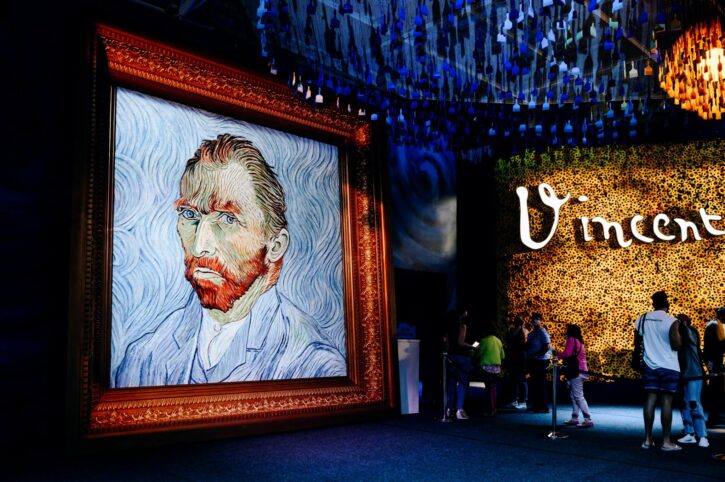 You may have seen some buzz already about the Immersive Van Gogh Minneapolis exhibit. While I wouldn't call this a thrifty experience, it certainly is a unique one!
The exhibition recently opened at Lighthouse Minneapolis (1515 Central Ave NE) and runs through October 31, 2021.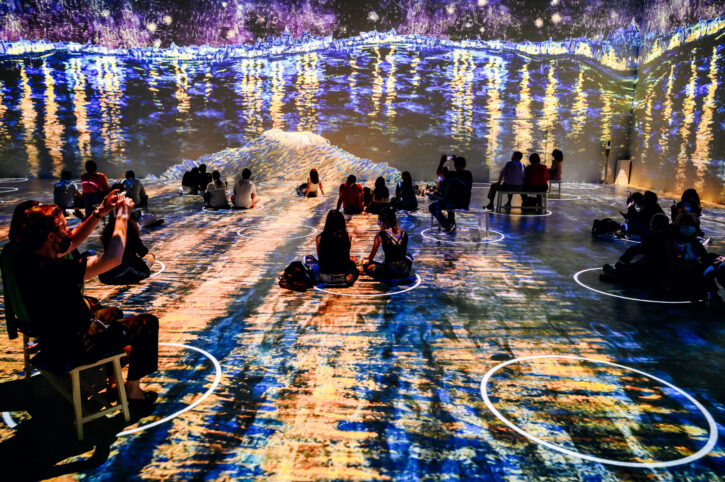 Immersive Van Gogh invites audiences to "step inside" the works of Vincent Van Gogh and not only see the art work, but also be surrounded by light, music, and movement. The exhibit includes original, mood-setting music.
Visitors are encircled from head to toe in Van Gogh's brushstrokes and colors, including animated details from some of his most popular works such as Self Portrait with Felt Hat, The Bedroom in Arles, Irises, and (of course) The Starry Night.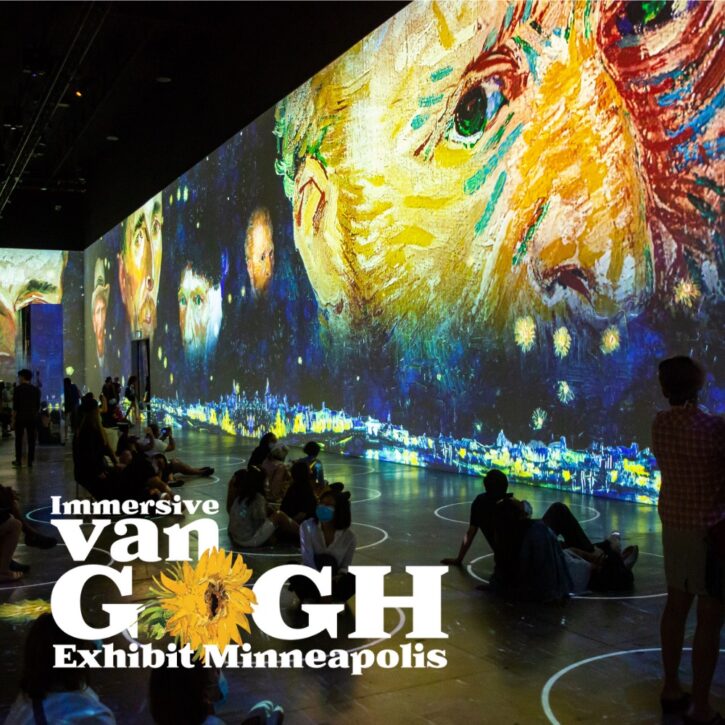 Basic, timed entry tickets are $39.99 for Off Peak hours (Monday – Thursday) and $49.99 for Peak hours (Friday – Sunday and holidays). Upgraded options are available for flexible timed entry and/or extra goodies, if you so choose.
The space also includes a café in which you can purchase organic baked goods and coffee provided by locally owned Peoples Organic.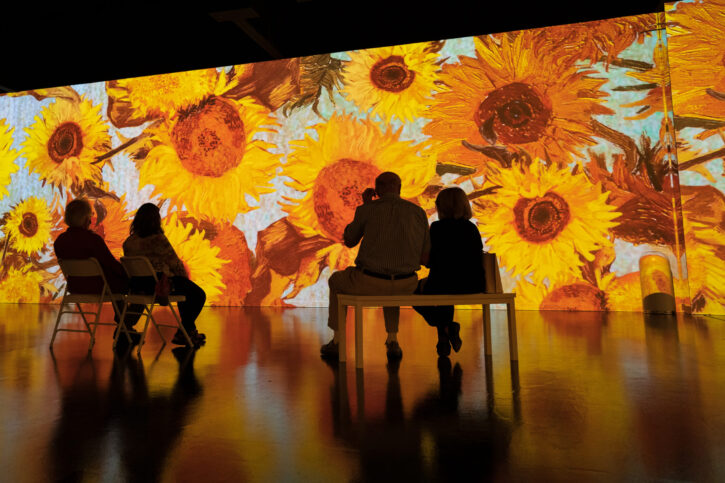 We haven't found a discount on tickets yet, but once we do, we will update this post ASAP. (And if you know of any discounts, please leave a comment so other readers can save, as well!)
Get the full scoop and buy tickets at the Immersive Van Gogh Minneapolis website.