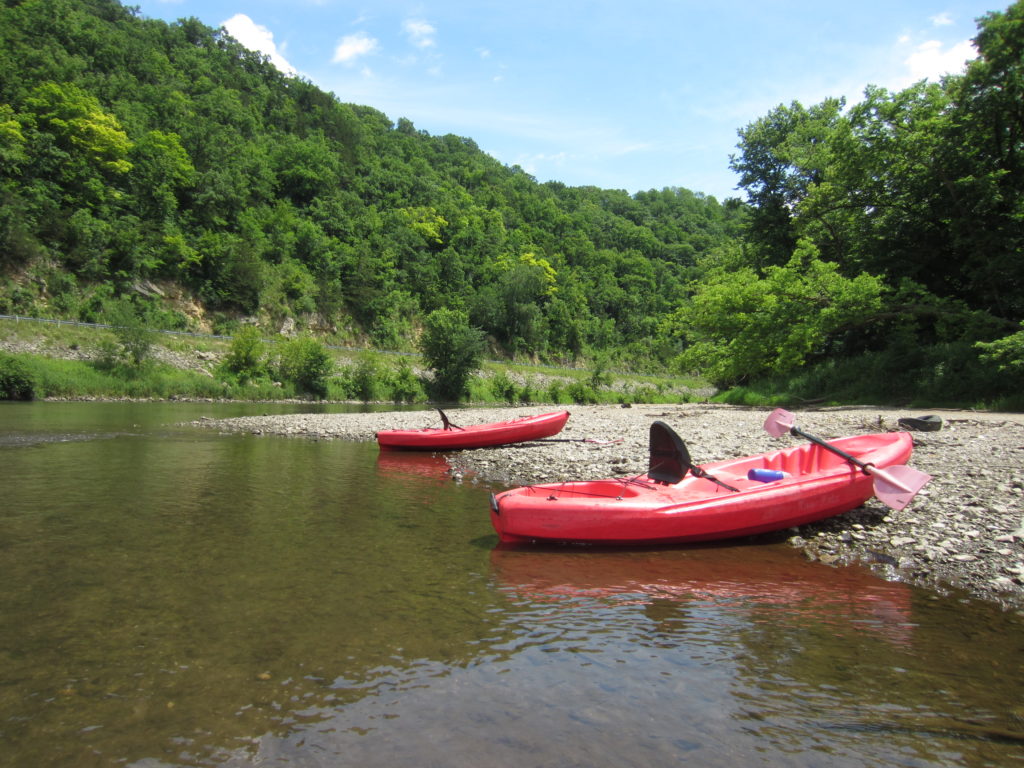 Just this past weekend, on a bright sunny day we decided to give kayaking a try.  All four of us have tried it at a friends cabin, just skirting some lake shore.  This time we decided to step it up a notch, we rented some kayaks and headed down the Zumbro River.
I wish I could I tell you that we found a secret free adventure, we did not.  What I can tell you is that we found one of the least expensive options.  We found some discounts for places that offer kayaking on lakes but we wanted to go down a river.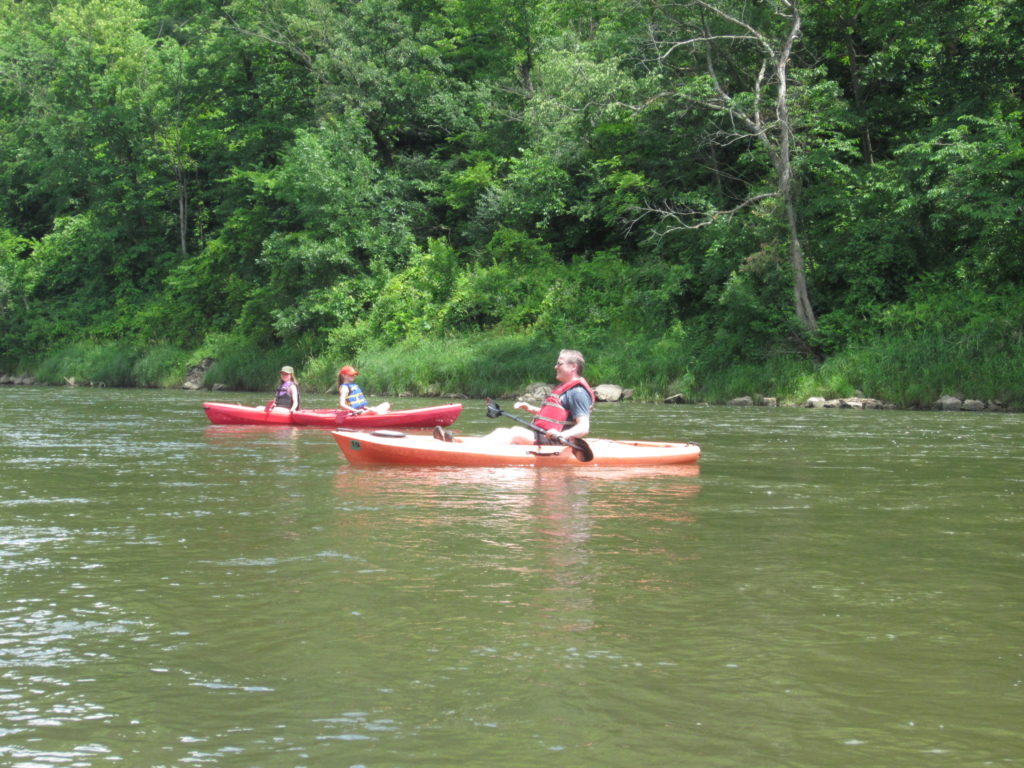 We chose a smaller business called Zumbro Falls River Ratz, as they were the least expensive we found for what we wanted to do.  We each wanted our own kayak, not tandem for this excursion.  The company we chose offers several different kayak options as well as tubes and canoes.
The Zumbro Falls River Ratz is a company that offers transportation, another thing we were looking for.  They drove us up the river and then we kayaked down, ending up where our vehicle was parked.  Thankfully we chose an almost perfect day, nice and sunny and not too hot.  It took us a little over two hours to go the six miles route on the river.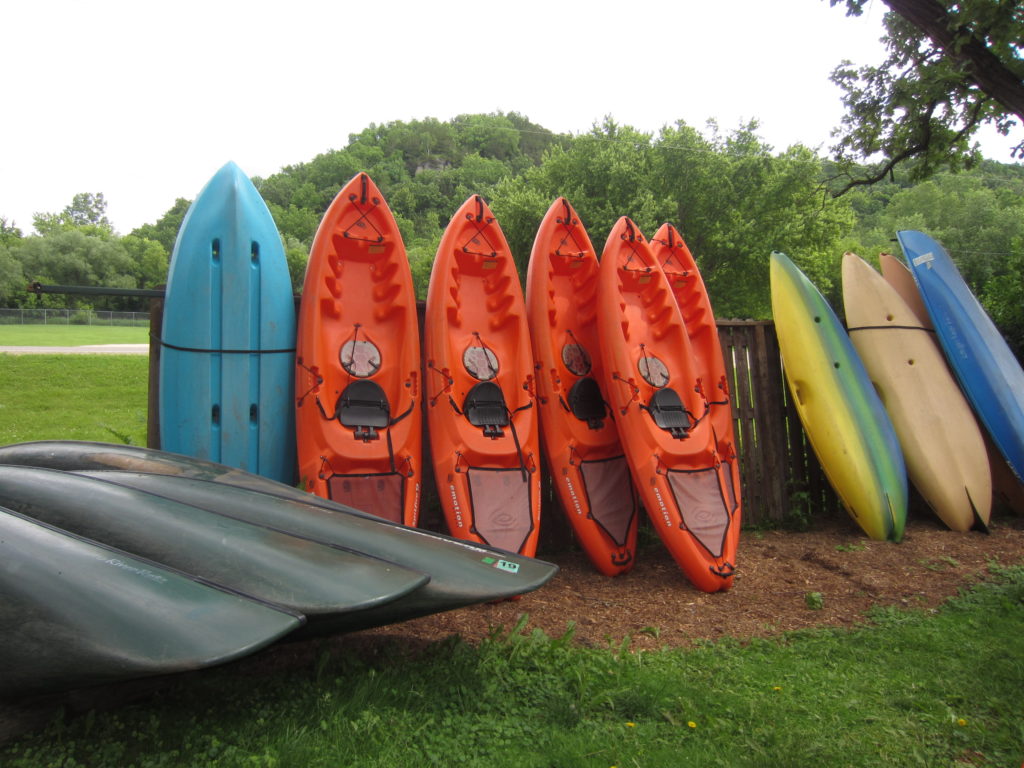 Just a few tips if you decide to give kayaking a try:
Make sure you're prepared with the right type of payment, the company we chose is cash only.
Check the water conditions or weather with the place you want to rent from the day of day or day before
Wear Sunscreen
Be prepared that you will get a little or perhaps a lot wet, sort of your chose which one will happen.
If you want to bring lunch or a camera make sure to bring waterproof containers
The right footwear, especially if you plan to get out during the ride
Watch for wildlife along the route, we spotted:  turtles, a beaver, as well as several different birds and bugs.
We all enjoyed our day and will either be back to this same company and location yet this summer, or we just might branch out and try a completely different river in MN.
If you've rented kayaks in MN, is there a company or location you would recommend?  We still have a lot of summer left and would love to go exploring so please share your tips and suggestions.