Kowalski's is having a 40-year-anniversary celebration! Join in the fun and remember their Red Owl beginnings with great deals, giveaways, treats and special surprises.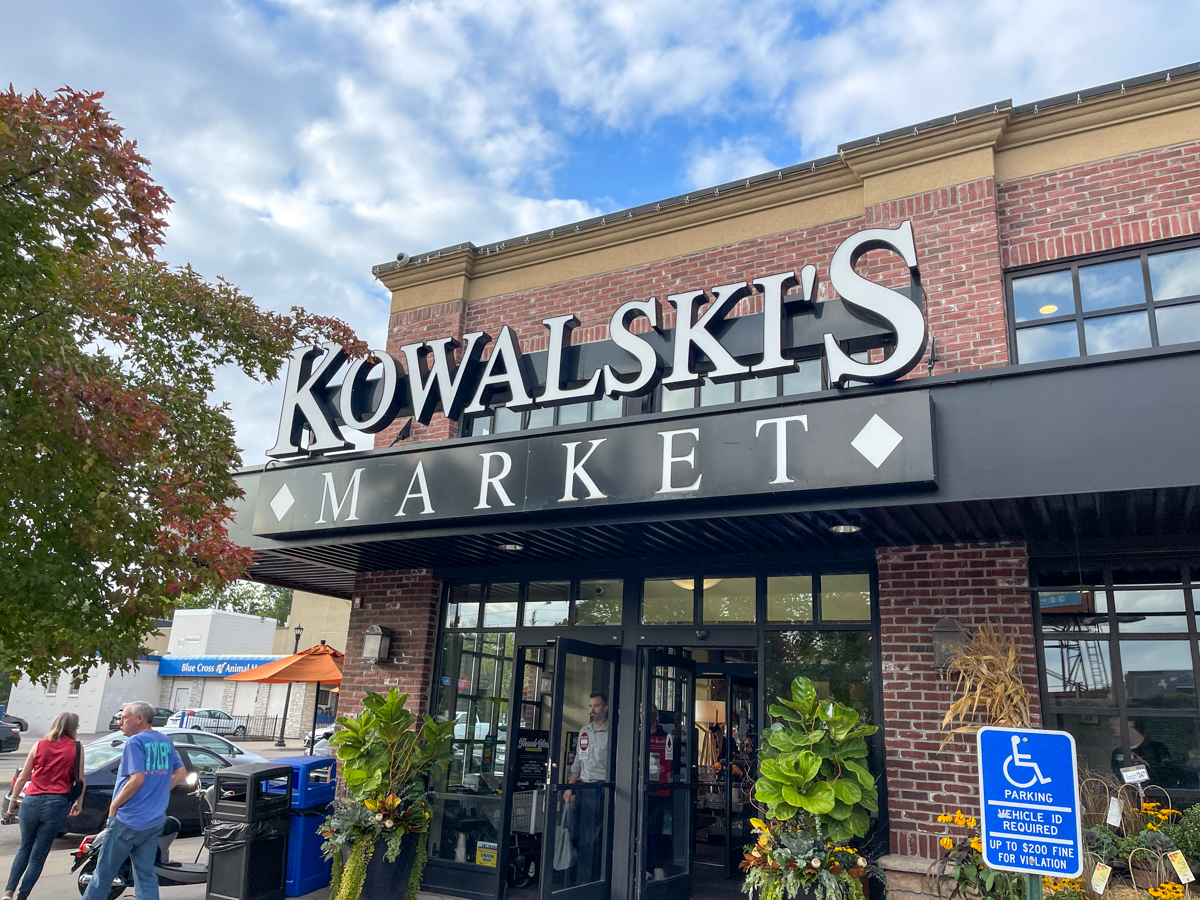 Kowalski's Markets are celebrating 40 years of business. They began in 1983 as Kowalski's Red Owl in St. Paul and soon followed with Kowalski's Red Owl Country Store in White Bear Lake.
I fondly remember shopping with my parents at Red Owl stores as a kid, as I'm sure you may have also. That bright Red Owl logo was so iconic and Kowalski's is bringing back their former mascot on bags, shirts and more as they celebrate this anniversary.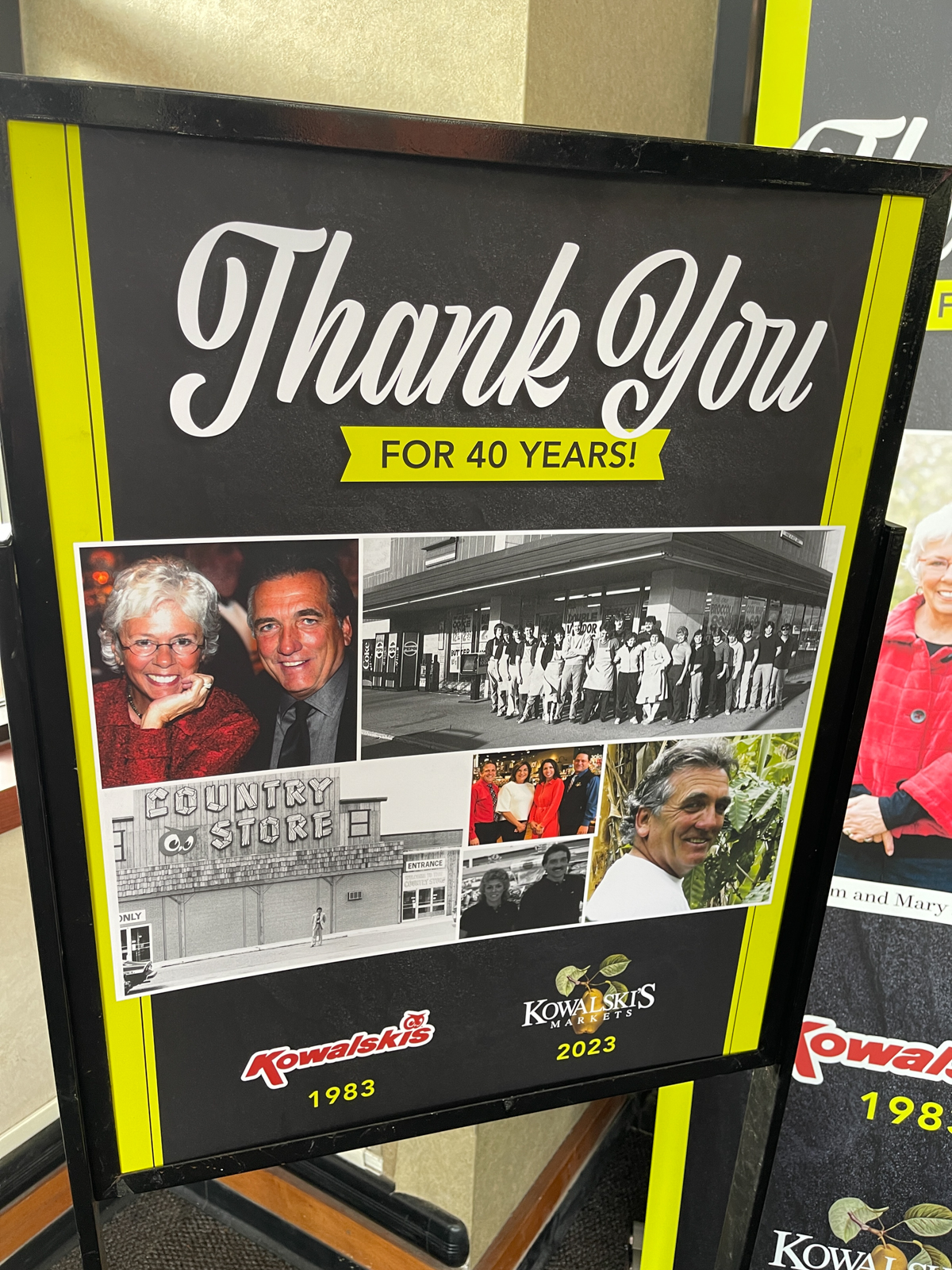 Since its beginnings, Kowalski's has added a lot more stores and dropped the Red Owl name, but now they're ready to reminisce about their origins and celebrate with all of us with a very special event!
They're starting out with a 40% off sale running now through October 1st. Pick up a coupon sheet as you enter the store and you can save 40% on 13 different items including Kowalski's bacon, organic eggs, fresh squeezed orange juice, kettle chips, cooked shrimp and more!!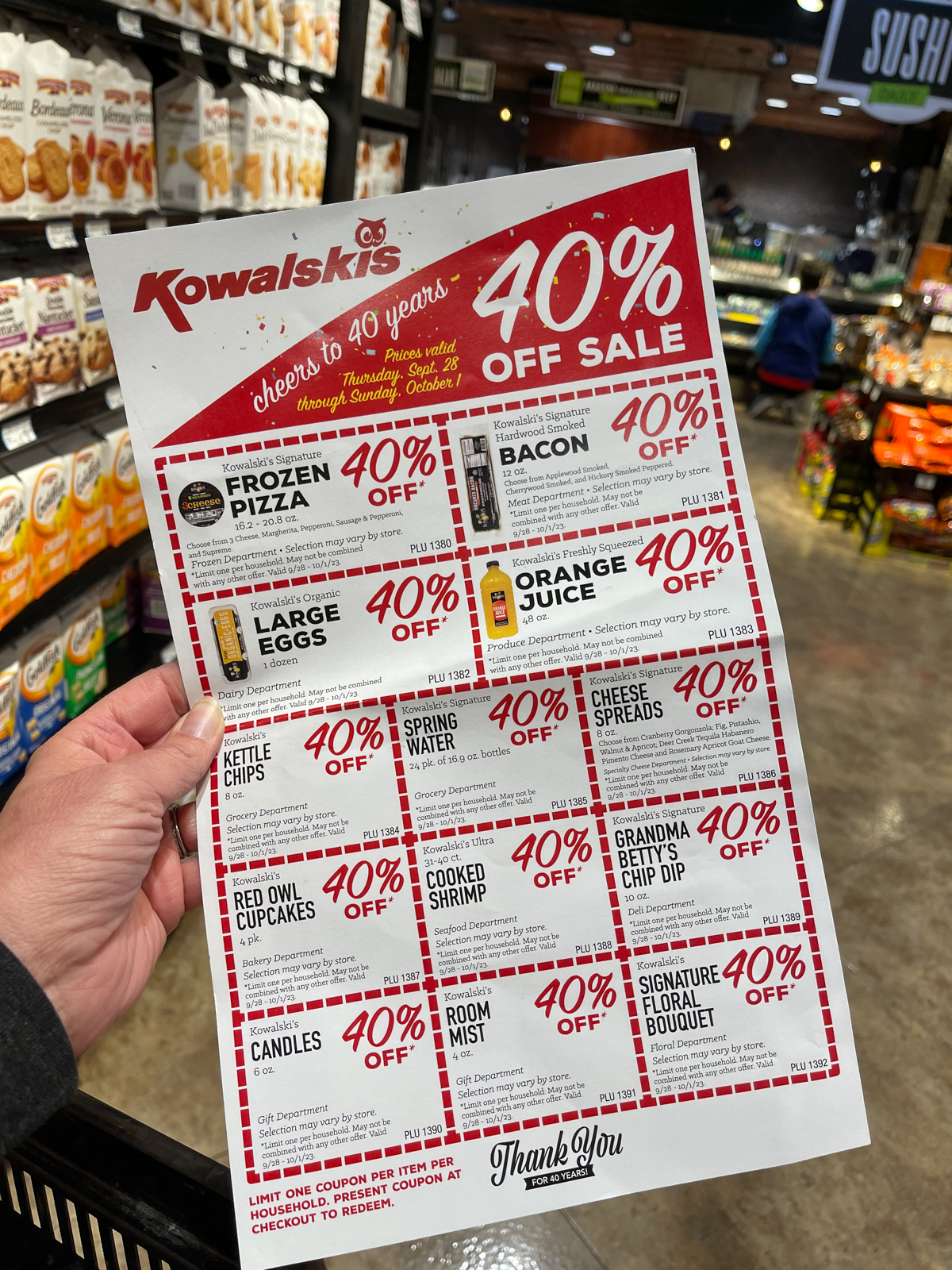 I snapped a photo of the sheet so you could take a look at the offers. Keep in mind that they are limited to one coupon per item per household. You can get all 13 items, but only one of each. Present the coupons at checkout to redeem along with any other Grocery Coupons you have.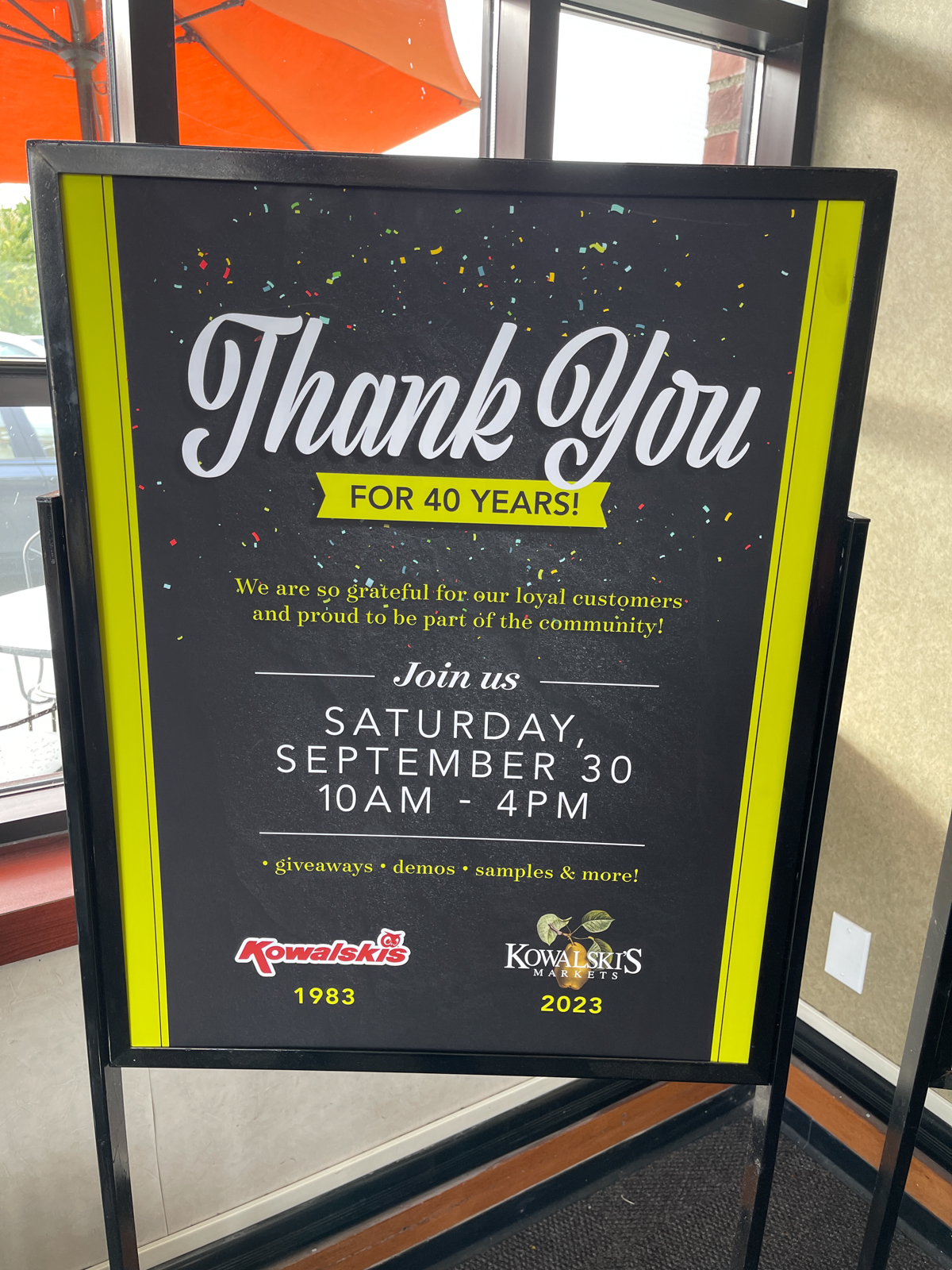 On Friday night, September 29th, Friday, September 29th, The Rockin' Hollywoods will be playing a live show at the Grand Avenue Market location. They played in the Kowalski's parking lot for nearly 10 years for Grand Old Days in the '80s, and they're back again for this special celebration from 5-7pm! The Kowalski's food truck will be here, too!
Then on Saturday, September 30th they'll be celebrating the 40th anniversary in every market from 10 a.m. to 4 p.m. with giveaways, demos, samples and special surprises at every location.