Looking for something to do outdoors now that the weather is so nice? The New Brighton Gnome Hunt kicks off today!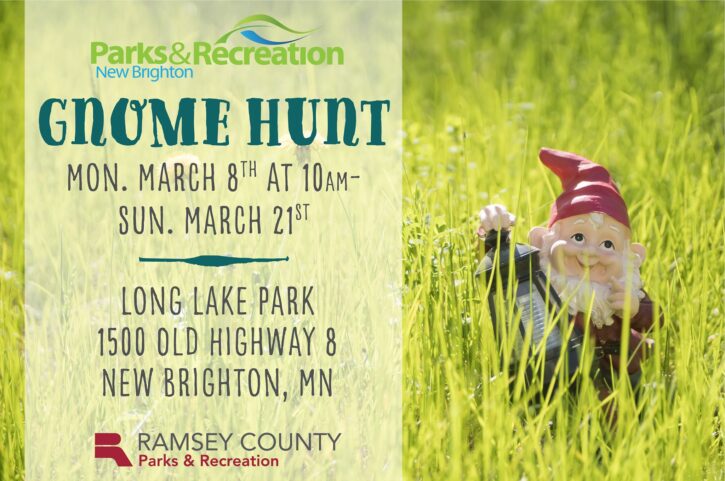 Visit Long Lake Park in New Brighton and search for all 15 gnomes along the path!
Park at Long Lake Beach, follow the signs, and hike until you've found all 15 gnomes hidden along the trail. Take a picture or selfie with one of the gnomes and post on Facebook with the hashtag #newbrightongnomes to be entered into a drawing. Please do not touch, take, or move the gnomes.
The gnomes will be out at Long Lake Regional Park from Monday, March 8th at 10 am until Sunday, March 21st. Long Lake Regional Park is located at 1500 Old Highway 8 in New Brighton.