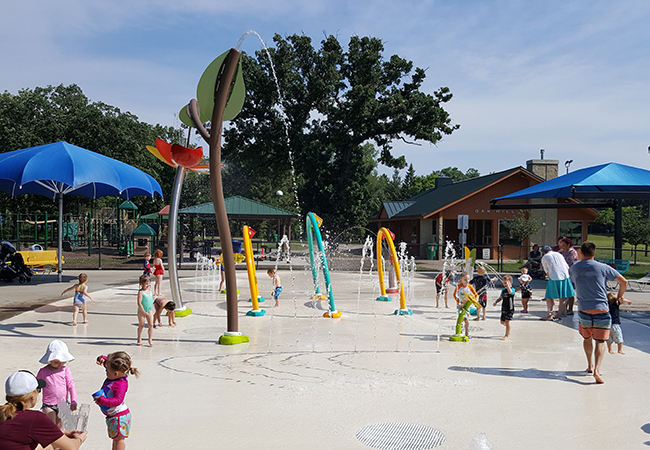 I know we're all looking for things to do outside of the house, especially with summer in Minnesota being all too short. One option for free or cheap fun is Oak Hill Park Splash Pad in St. Louis Park, which will be opening for the season on Friday, May 28.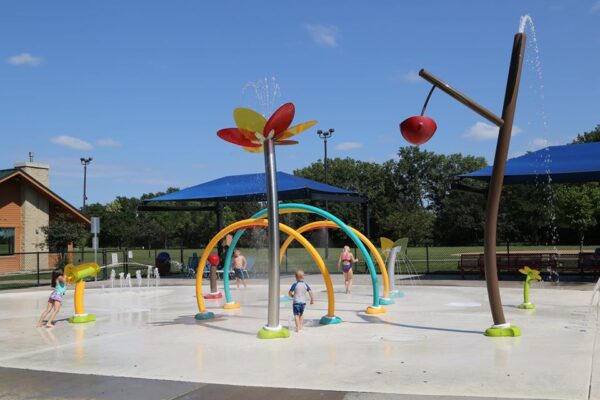 This splash pad is open daily from 10 am – 8 pm with free admission for residents and $1/person admission for non-residents (cash or check only). Parents should always accompany and supervise children, and rubber-soled water shoes are strongly recommended for all participants.
Our 2,350-square-foot splash pad at Oak Hill Park lets kids activate bubbling hoses, water nozzles and sprinkler arches. Just wave your hand over the sensor bollard and get ready to splash in the sun! It's the equivalent of running through the sprinkler on a grand scale.
Oak Hill Park is located at 3201 Rhode Island Ave S in St. Louis Park.