Head out for an afternoon or evening of fun throwing axes at Perplebunnys Axe House and save with this discount offer!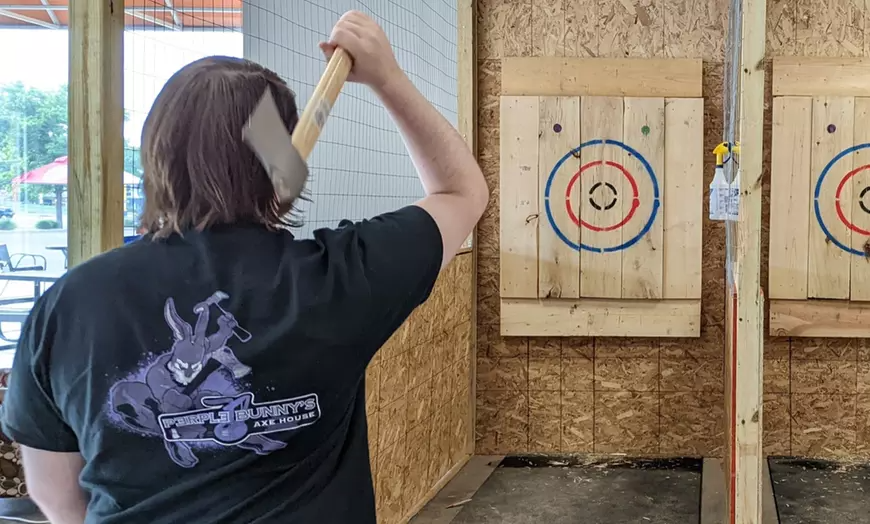 We shared about this Perplebunnys axe throwing deal in this week's newsletter, but several people let us know the error stating that it is in Blaine, but Perplebunnys Axe House is actually in Inver Grove Heights, located on Blaine Ave. E.
Have you ever been axe throwing? Whether you're already a fan or just wanting to learn how to do it, this discount is a great way to do it!
At a session at Perplebunnys Axe House, after quick instruction and training, you can have lots of fun hurling axes at an oversized target.
About Perplebunnys Axe House:
Challenge yourself and enjoy the company of family and friends doing one of the most interesting and FUN activities. After an introduction and safety briefing, you'll have fun practicing your aim by throwing axes to hit targets.
Perplebunnys Axe House is all about safety and providing the best experience to its customers.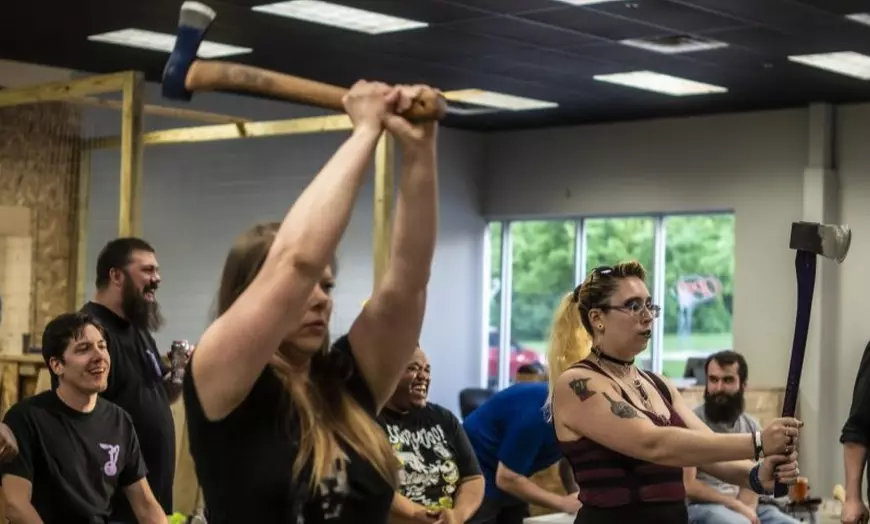 About Perplebunnys Axe House Sessions:
Axe throwing: after an introduction and safety briefing, adventure-seekers practice their throwing skills and can have fun aiming to hit targets
Must wear closed-toe shoes
14 years old is the minimum age to throw an axe with parental consent and supervision
Perplebunnys Axe House Discount Offer:
With this special Perplebunnys Axe House Discount Offer, you get a 60-minute axe throwing session for either 2, 4, 6, or 8 people. The more people in your group, the greater the discount. Be sure to look just above the "Buy Now" button to see if an extra coupon code is available for you to use.