We all know there are roughly a bazillion pumpkin patches in Minnesota, but most of them are located in the suburbs or in greater Minnesota. What about local options for families who live in Minneapolis?
Our Lady of Peace in south Minneapolis hosts a Pumpkin Patch every fall so people can find family-friendly fun right in their neighborhood. There is a wide selection of pumpkins for sale as well as lawn games, crafts, and more.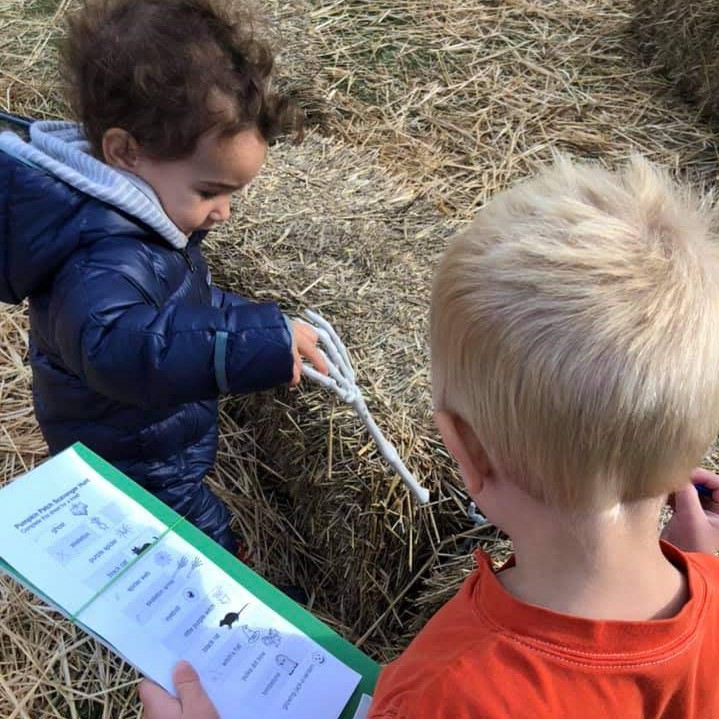 The Pumpkin Patch is open daily from 11 am – 7 pm, October 12 through 31. It's located at the corner of 54th St E and 11th Ave S in Minneapolis.
And if you're able to visit this weekend, they're having a Party at the Patch on Saturday, October 23! Stop by to enjoy a petting zoo, pumpkin carving, touch-a-truck, food trucks, and more.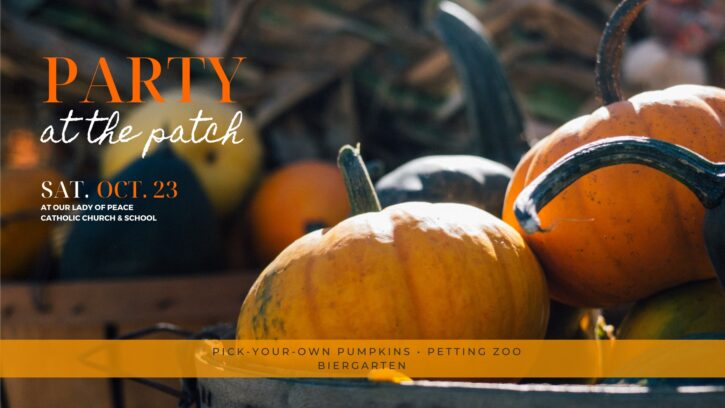 Schedule of events:
11 am – 7 pm: Food from Kenny's Meatball Wagon & Refreshments
11 am – 1 pm: Petting Zoo
3 – 4 pm: Pumpkin Carving & Pumpkin Parade
4 – 6 pm: Touch-a-Truck
5 pm: Mass
For more information, please visit the Pumpkin Patch website.