Stillwater Ice Palace Maze is back for 2022! Have some fun outside on the ice.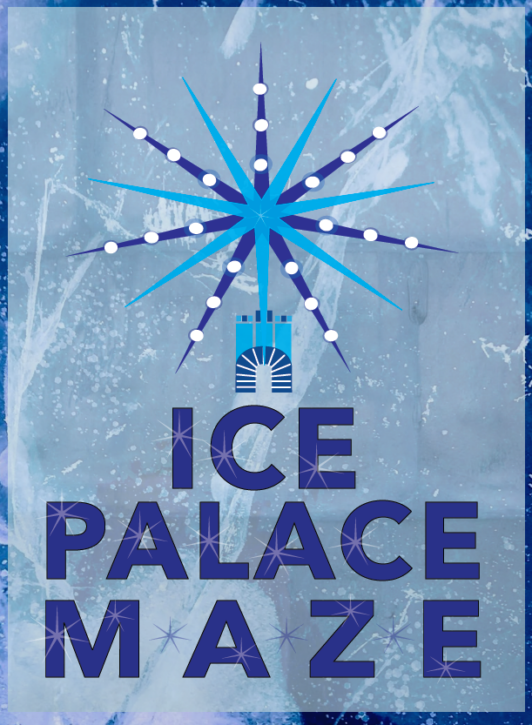 Stillwater Ice Palace Maze Dates:
Stillwater Ice Palace Maze opens January 14. This ice maze is constructed with over 2900 ice blocks! It has an 10-foot high perimeter wall that surrounds and keeps secret the half mile of twisty passages inside.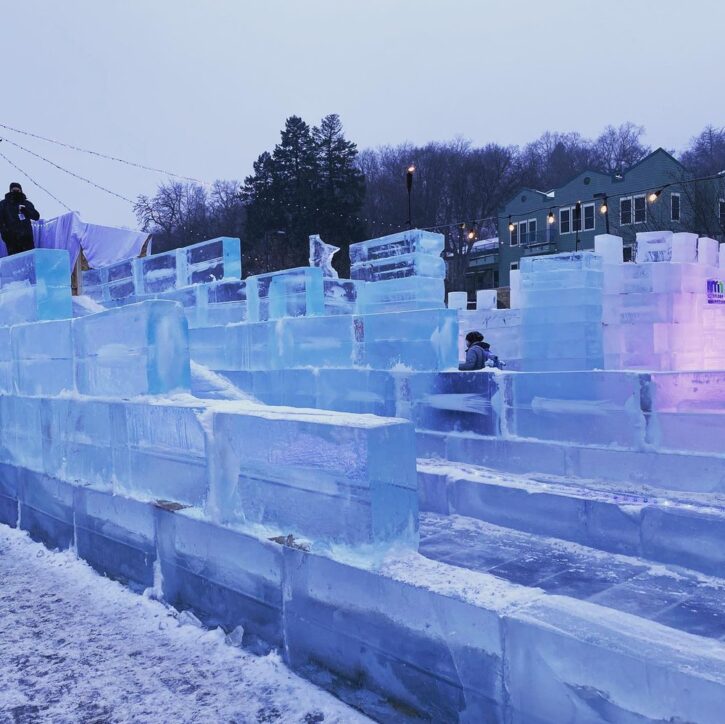 Once you make your way out of the maze, you can ride the ice slide! Other attractions include an ice bar, photo opportunities in front of the palace walls, s'mores, ice sculptures, and more. All of the fun happens at The Zephyr Theatre in Stillwater (601 Main St N).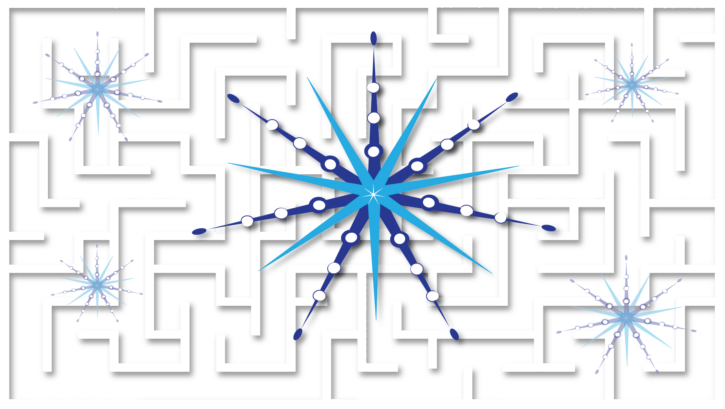 Stillwater Ice Palace Maze Hours:
The maze is open Mondays through Fridays from 2 – 10 pm and Saturdays and Sundays from 12 – 10 pm. Tickets are available hourly with limited visitors each hour.
Ticket prices:
Adults (13 and up): $20 in advance ($22 at the gate)
Kids (5 – 12): $12 in advance ($14 at the gate)
Kids (4 and under): FREE
Where is the Stillwater Ice Palace Maze?
The maze is at The Zephyr Theatre at 601 Main Street North in Stillwater.
Free parking is available on the north side of the theatre, the city lot at Laurel and Main, or on the street.
Get your tickets HERE!