Adventure Park at Spirit Mountain in Duluth, Minnesota, has an Alpine Coaster, Zip Line, Mini Golf, Jumping Pillow, Disc Golf, Mountain Biking and more!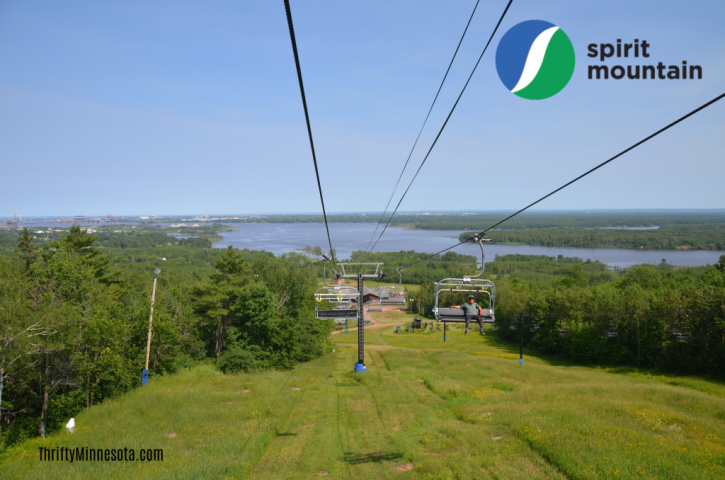 During the winter Spirit Mountain in Duluth is the place to go for skiing, snowboarding, tubing and winter fun, but did you know that it can be just as fun in the summer?
This week we headed to Spirit Mountain to check out Adventure Park and found it it's packed with fun adventures – including some unique activities you may have never experienced before.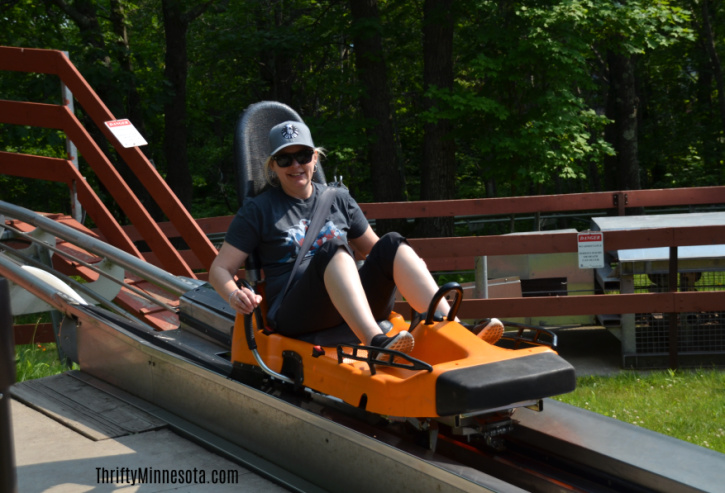 Timber Twister Alpine Coaster
My hands-down favorite has to be the "Timber Twister" Alpine Coaster. Note that it is called an Alpine COASTER, which is totally different (and in my opinion BETTER) than an alpine slide.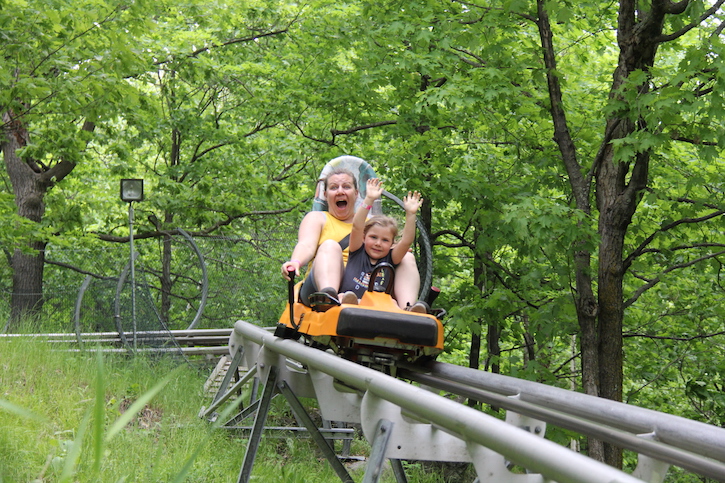 To imagine the coaster, just think of your typical amusement park roller coaster, but it goes all the way down a mountain and you are in your own individual cart that you get to control how fast or slow you go – up to 25 mph. It is FUN!!! It's also a beautiful ride as you zip through the forest and get occasionally glimpses of the views in the distance. I could seriously ride it over and over again all day long.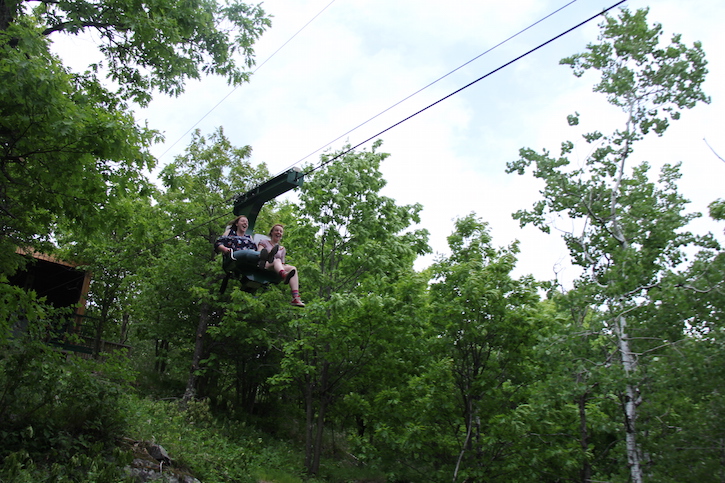 Timber Flyer Zip Line
For more thrills you can ride the "Timber Flyer" Zip Line. For this unique zip line you're on a seated on a bench and kept in place with security belts. (You can ride alone or with a partner.) The ride goes for 700 feet through the tree tops – again with an amazing view toward the water. It's a quick ride at about 90 seconds, but definitely fun.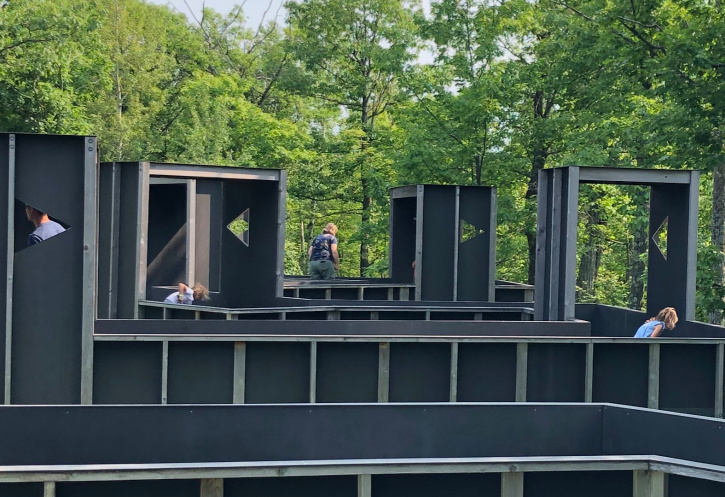 Mini Golf Course
The 9-hole Mini Golf Course is another option that's good for the whole family. The course has a unique design that makes it playable for all abilities. (Make sure to let the little ones cheat if you ever want to get finished and off the course!)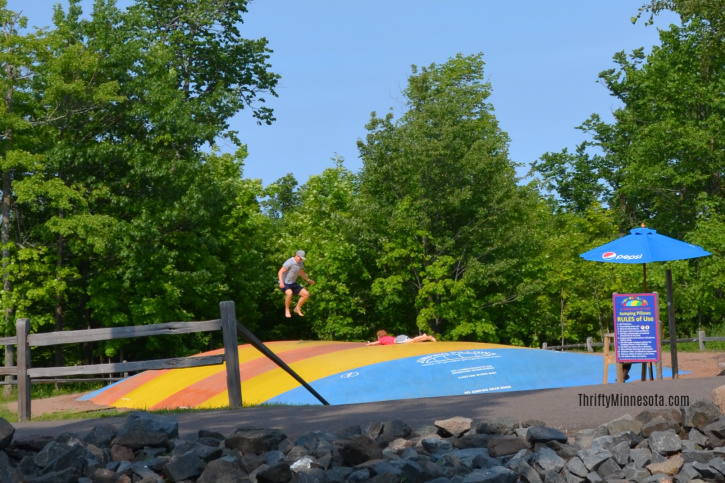 Jumping Pillow
To get some physical activity in, try the giant jumping pillow. You can jump, bounce and generally be silly. The pillow is available for everyone ages two and up.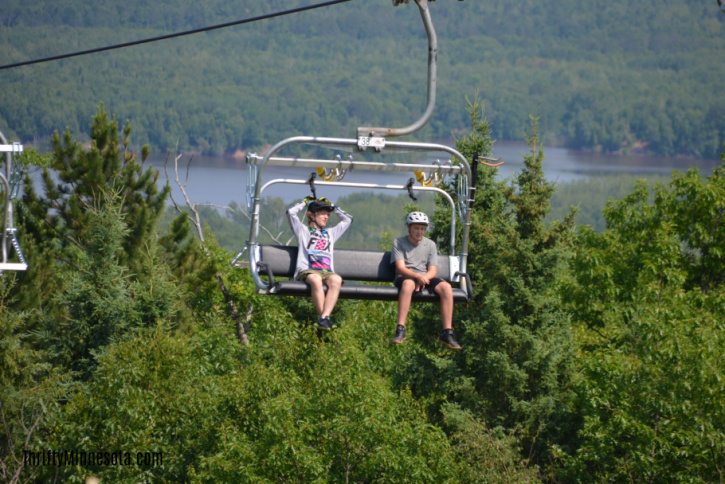 Scenic Chair Lift
Just like the Alpine Coaster, I could ride the Scenic Chair Lift all day long! The views of Lake Superior, the St. Louis River, and city of Duluth are AMAZING! It's a beautiful, relaxing ride that take about 7 minutes in one direction. We also enjoyed watching mountain bikers racing down the paths below us.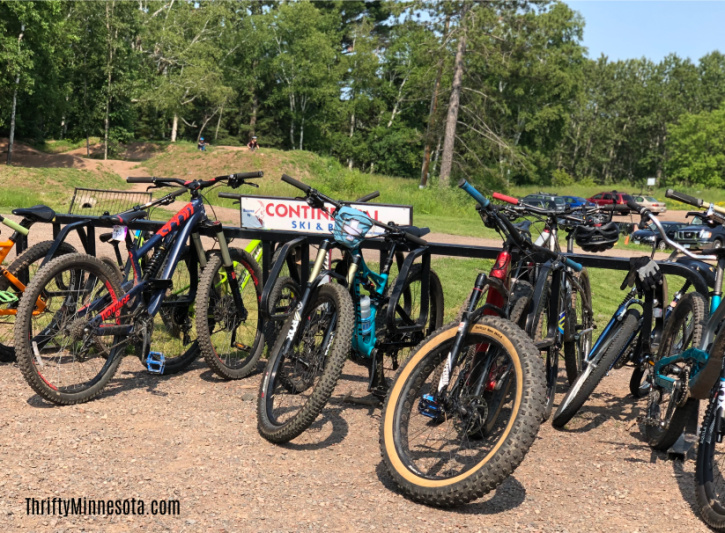 Mountain Biking
Speaking of mountain biking, I had no idea how popular mountain biking at Spirit Mountain is. If you do a Google search of best mountain biking trails in Minnesota, you will see Spirit Mountain come up on every list, as well as appearing on lists of the best in the entire midwest. That scenic chair lift I mentioned above will take you and your bike up to the top where you can then choose from multiple trails for different skill levels. Bike rentals are also available.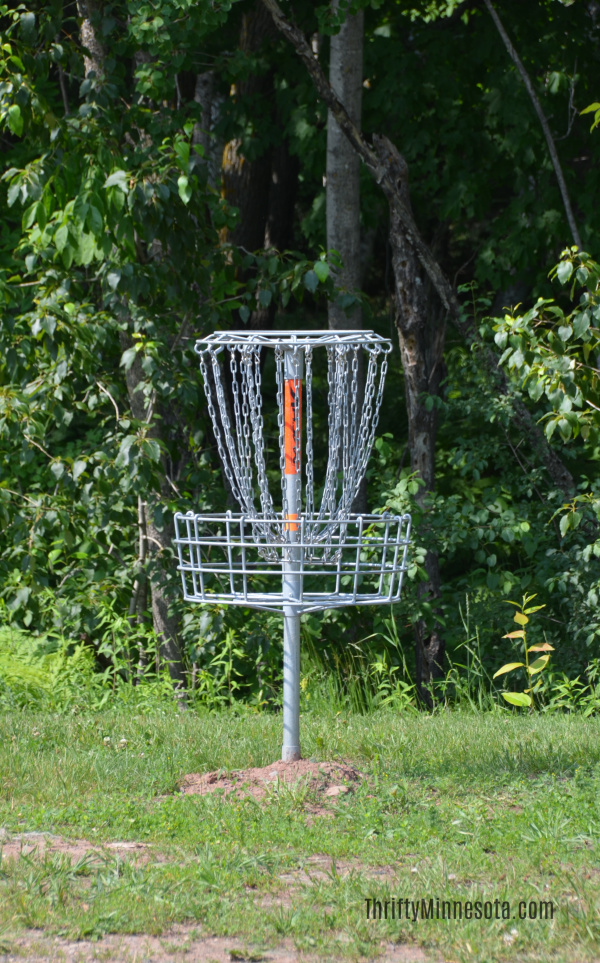 Disc Golf
Mini golf isn't the only golf at Spirit Mountain – you can also play disc golf! The 18 hole course traverses through forest, trails and wide open spaces. You can bring your own discs or rent them at Grand Avenue Chalet (when open). Course fee is $6 per person and there's an honor box to use outside of chalet hours.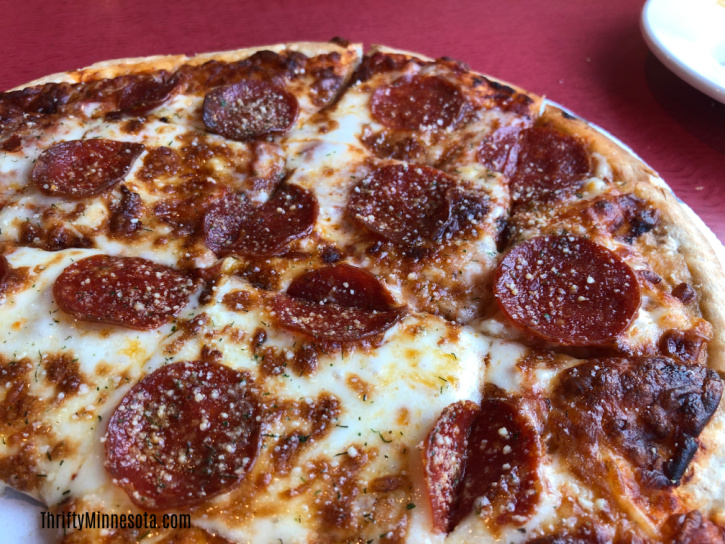 Grand Avenue Chalet
If you're hungry or thirsty and need to take a break, Grand Avenue Chalet (at the base of the Scenic Chair Lift) houses Riverside Bar and Grill. They feature a full bar and craft beer. The menu includes burgers, wraps, pizza, appetizers and more. They had some great specials while we were there too.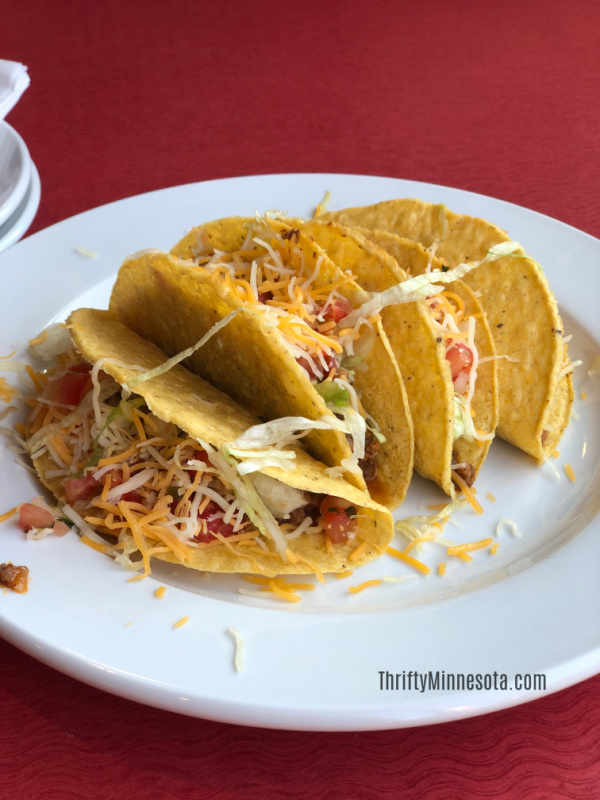 The chalet also has a store to grab gear or Spirit Mountain apparel and a snack bar for quick bites.
Spirit Mountain Adventure Park Rates
Your best value for visiting Adventure Park is to buy an all-day wristband, which includes unlimited use of the Alpine coaster, zip line, mini-golf, jumping pillow, scenic chairlift ride and disc golf course (not disc rental). If you pre-purchase 24 hours in advance, you'll save $10 per wristband. There are also other ticket discount specials and deals available here.
If you prefer, you can buy separate tickets for individual attractions. This can be helpful if you have one person in your group who only wants to do one activity – i.e. Grandma only wanting to ride the scenic chair lift and playing mini golf. Find individual attraction fees here.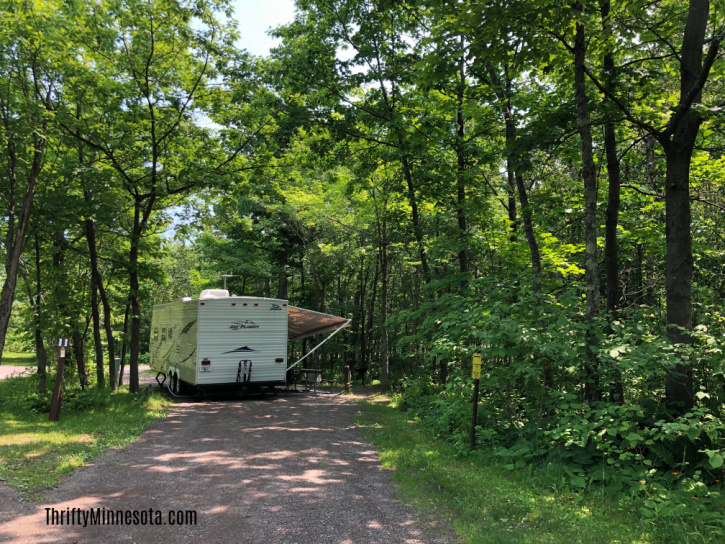 Spirit Mountain Camping
An amazing way to stay close to the fun and action is camping at Spirit Mountain! The Spirit Mountain Campground offers both walk-in tenting as well as 73 campsites equipped with fire pits, picnic tables, and electricity. Thirty-nine sites have water hook-ups, and two shower buildings offer 24-hour convenience.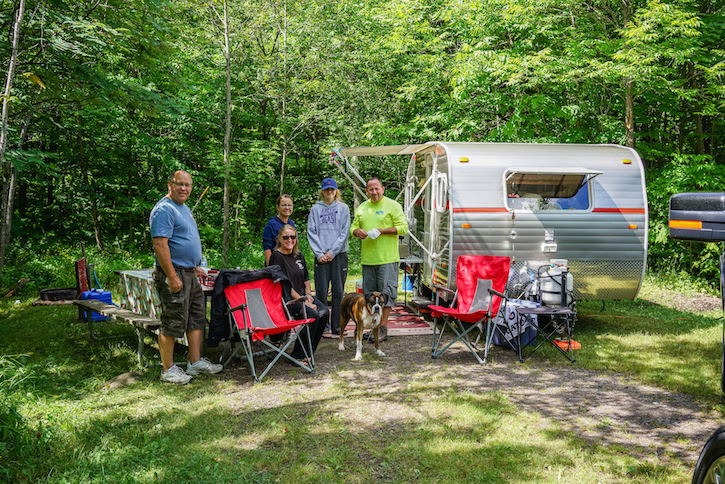 The camping sites are each tucked into the forest with plenty of trees surrounding them to make your site feel like your own. While we didn't camp on this visit, we drove through the campground and found it to be very pretty with big campsites. The campground is open through late September. Rates range from $30-$45 per site. For more information and to book online, visit, spiritmt.com/campground.