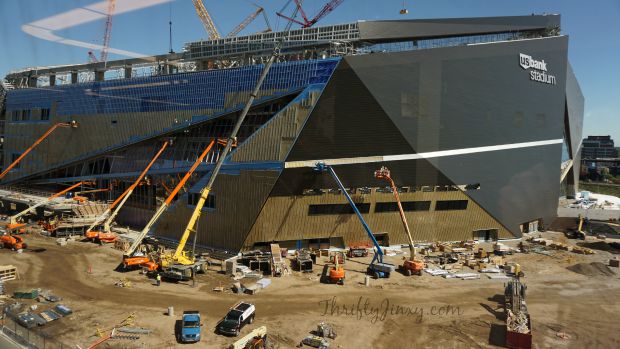 Last week I had a very special opportunity to be among the first people to get a behind-the-scenes look at the U.S. Bank Stadium construction site – the soon-to-be home of the Minnesota Vikings. I'm sure you have glimpsed the building progress while driving by on the highway. It's so big that it's hard to miss!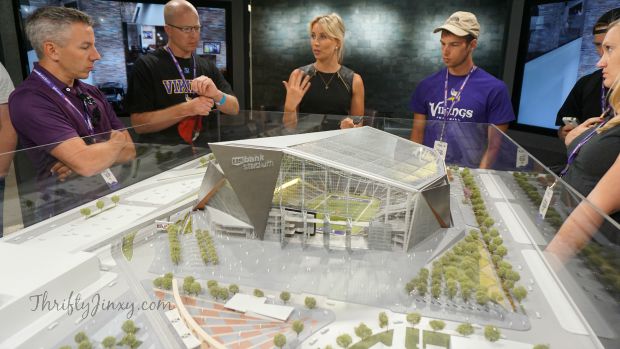 Before touring the construction site itself, we had a chance to see designs for the finished stadium, as well as mock-ups of some of the features that will be inside, like stadium seating and even one of the suites. The suite we checked out is a representation of what one of the Turf Suites will look like. The Turf Suites will be only 25 feet from the field, the closest suites to the field in the entire NFL! The suite itself actually has an outdoor patio where the floor is the Turf.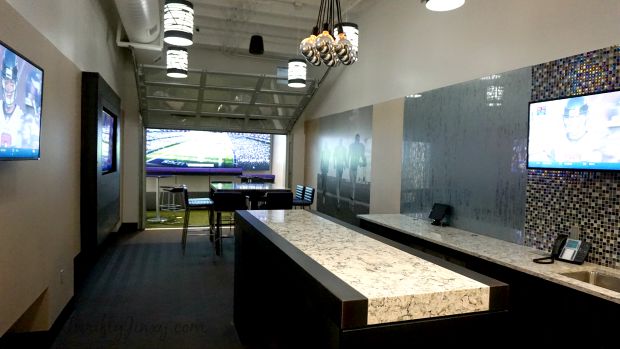 Then we made ourself to the construction site, which is a beehive of activity. We were able to see many parts of the stadium starting to come into place as construction is over 65% complete. The cement levels for seating are installed (although not the seats themselves) so it gives you a bit of an idea of what it will be like to actually sit and watch a game. Did I mention that the stadium is HUGE?!?! At this point there are no elevators or escalators yet installed, so we did a lot of stair climbing during our visit – great workout!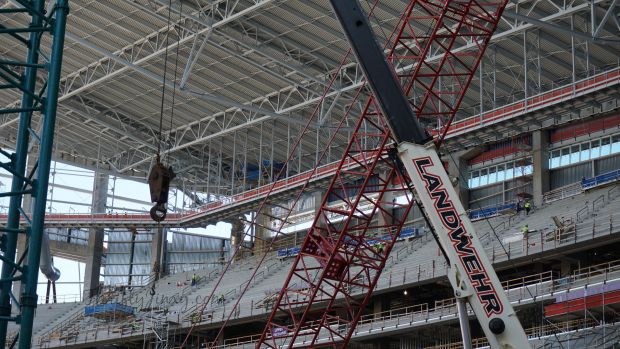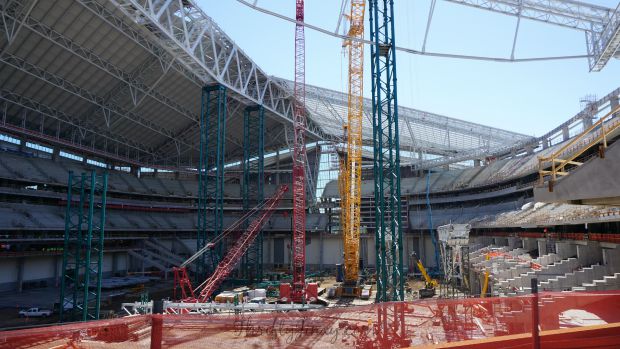 I also love that there is a great view of downtown Minneapolis from the stadium. I can't wait to see the finished product and how it fits in as a piece of the city.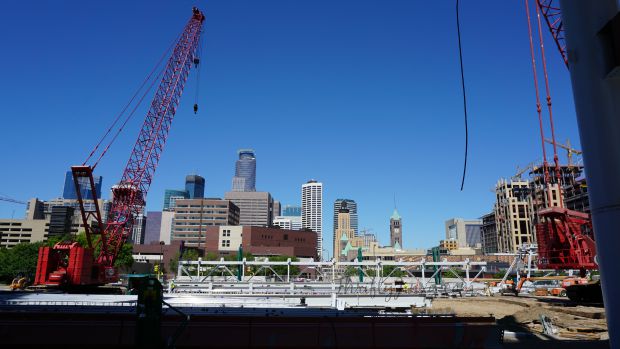 After our tour, we boarded buses to Mankato, home of Vikings Training Camp. We had a beautiful day weather-wise and there were lots of fans on hand to watch the players.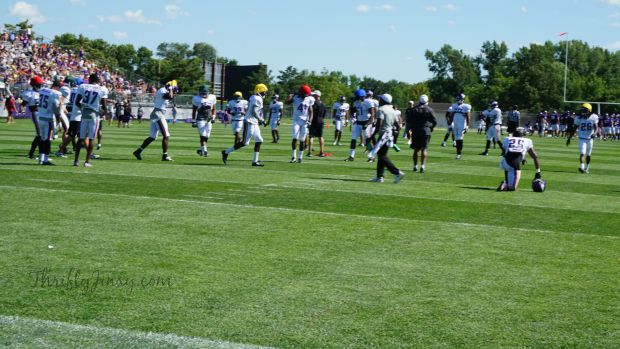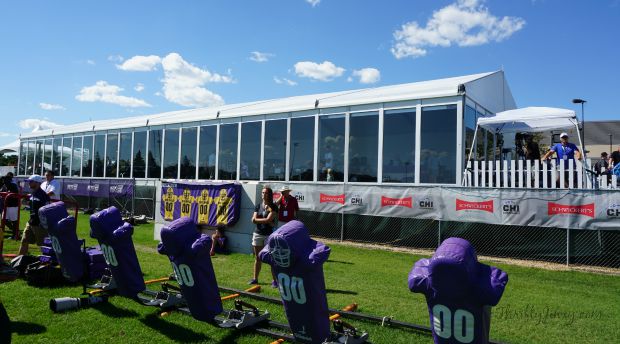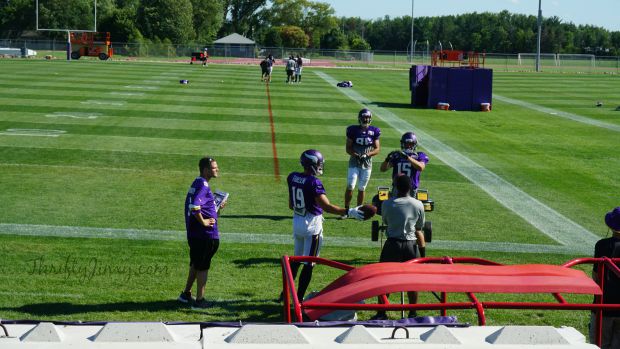 Our group had the option of watching the team in air-conditioned comfort through the side of the VIP tent made entirely of glass windows, or from the exterior patio. We even had a chance to go on the field itself to watch training close-up. To end the day with a bang, Vikings linebacker Chad Greenway stopped by to sign autographs and take photos.
It was a super fun day and I have to give a BIG thank you to U.S. Bank for letting me be a part of it. Go Vikings!