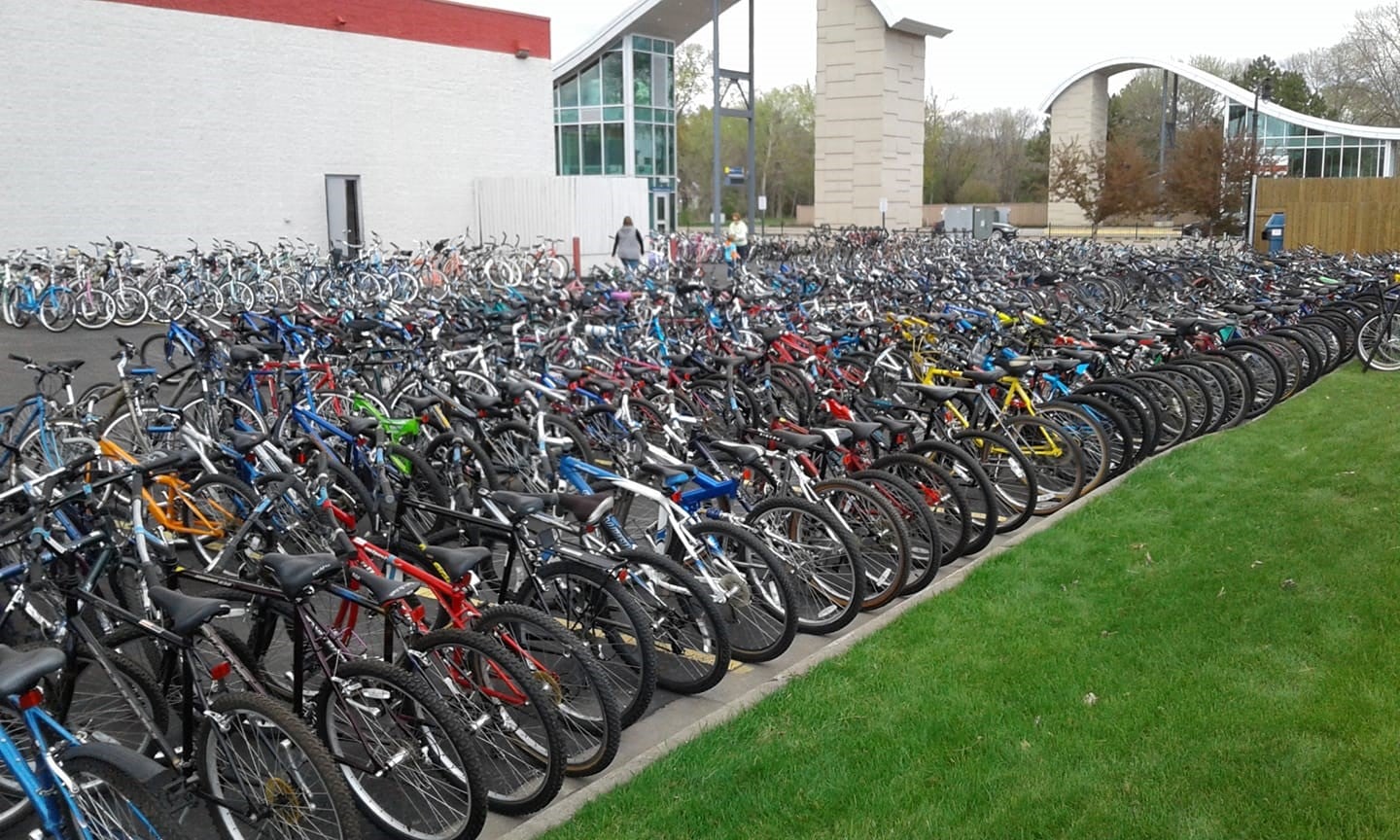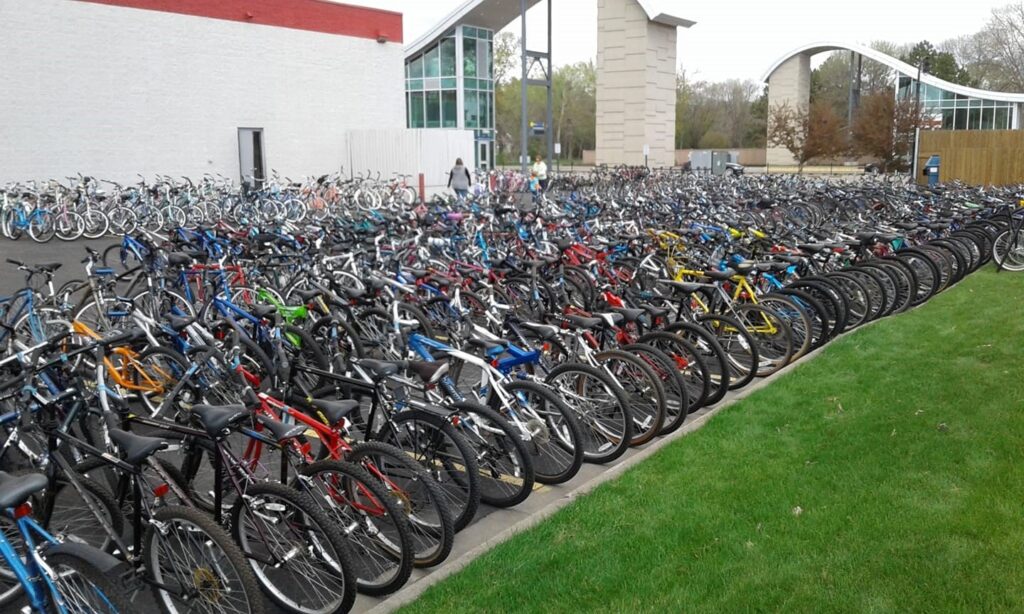 UPDATE: The date for this year is Saturday, June 18, 2022!
Yes you read that correctly, Rick Anderson's 14th annual bike sale is claiming to be the worlds largest bike sale. Of course that would be difficult to dispute but either way it's HUGE! The 14th annual event takes place Saturday, June 18th and with over 900 bikes, there really is something for everyone or quite close to it!
This isn't just any bike sale, this bike sale benefits two non-profit groups and Rick proudly mentions that 100% of net proceeds of the sale is given to Kids 'n Kinship and DARTS.
The only thing they reimburse themselves for are parts and cleaning supplies. They are very big on using recycled parts but sometimes need to buy tires, tubes and kickstands. The total expense is usually less than 5% of receipts.
Now for the important details, the sales takes place from 9-1 on June 18th. The sale is held at the Superior Service Center, 14580 Glenda Dr, Apple Valley. Plus knowing the sale benefits some great organizations and then with most bikes priced $30-$300, approximately half of original prices, so what reason is there not to go?
Now with all of those details, it's important to mention if you have a bike collecting dust or maybe you have access to some extra storage space or just maybe you know how to fix bikes.
Yes all of these things are needed for sales like this to happen each year. As they say "It takes a village". Please reach out if you can assist in any way, Rick and his crew would love to connect with you!
About the Author
Latest Posts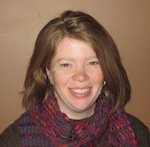 Kristi is married with twin girls in high school. She grew up on a small dairy farm, but now lives in the southern suburbs of the Twin Cities. She enjoys finding free or thrifty things to do whether they are outings close to home or last minute adventures to far-away places.
Kristi can also be found enjoying estate sales, attempting to garden, volunteering in the wetlands or a favorite thrift store, or maybe just enjoying a good play in one of the many theatre venues in the area.