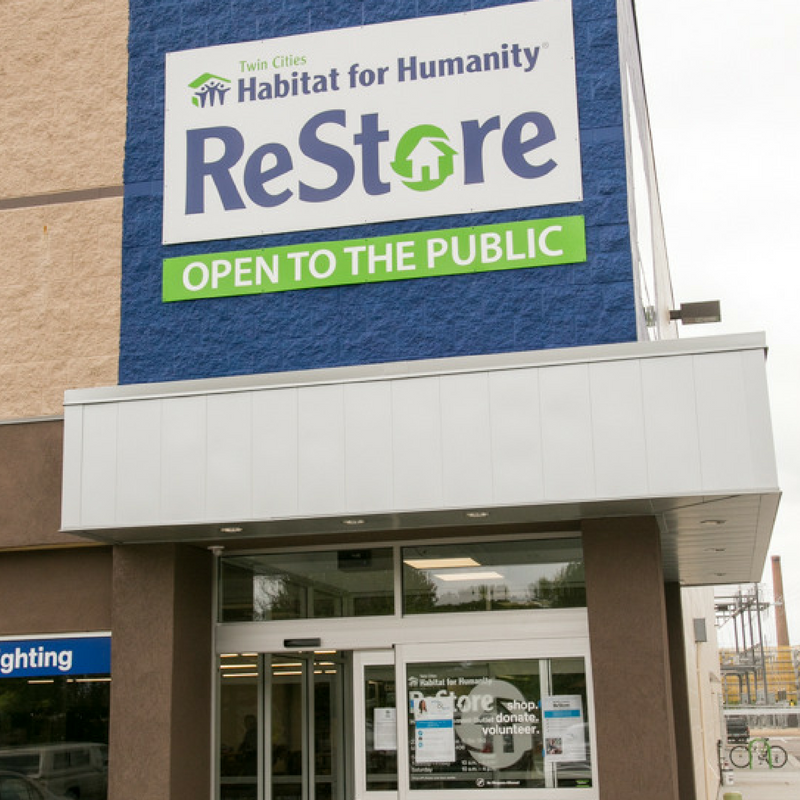 It's time once again for one of our favorite sales.  The ReStore Annual 50% Off Everything Sale!   If you have plans to remodel, redo or just redecorate, you don't want to miss this sale.  ReStore carries everything from: appliances, furniture, windows, doors, lighting, tools and much more.  A great place to find new and gently used home improvement products and building materials.
This amazing 50% off sale is one day only, January 26th from 9:00am-4:00pm.  ReStore has two locations:
2700 Minnehaha Ave. in Minneapolis
510 County Road D. West in New Brighton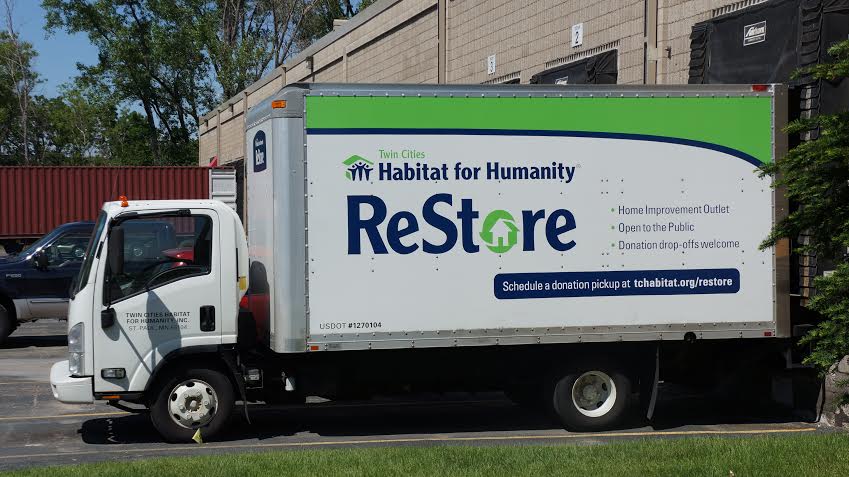 On the day of the sale, there are some special things to keep in mind, as it will be a busy day for shoppers and staff alike:

This is a one-day only sale, with special store hours.
It's Pay and Carry Only: We take Visa, MasterCard, Discover, American Express, and cash. No Checks. No product holds.
Parking: If it's busy, look for one of the parking attendants, and please follow their instructions. We have limited parking space and appreciate your patience.
Carts: We may not have carts available for everyone. Stay near your item, or talk to a volunteers, they will have tags to mark your item while waiting for a cart.
No Other Coupons or Discounts: No other offers are accepted during the sale.
Checkout: The lines may be long- we only have 3 registers. We will have volunteers helping to tally each sale before getting to the checkout register. If there are not enough attendants, you may be asked to help tally your items. Please be patient.
Amazon Paint and Paint Supplies: Amazon Paint and new paint supplies will not be included or available during this sale.
Check out the other tips and suggestions to help you navigate the sale here.

Finally, if you have some spare time on Saturday, you can also sign up to volunteer at the sale. The ReStore locations both operate with a small staff, and since this is their largest sale of the year, they could use extra pairs of helping hands.