The freezing cold weather is good for one thing – buy one get one free sandwiches at Arby's!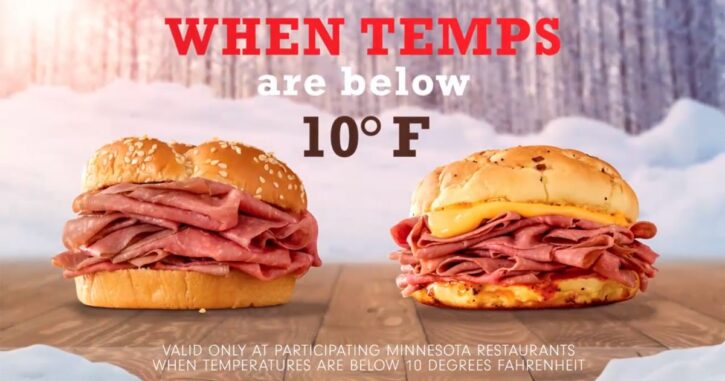 It's a cold one out there today! One benefit of the cold temps is that you can get a BOGO deal on Classic Roast Beef or Beef 'N Cheddar sandwiches at Arby's since the temperature is below 10° F! Be sure to see if your location is participating – you can do so HERE.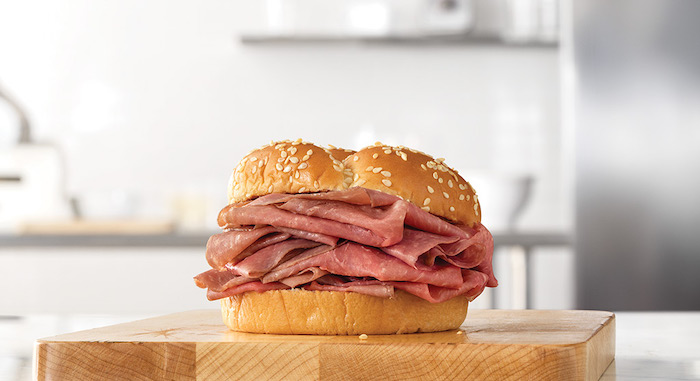 This offer is valid on any day the temperature is under 10 degrees until further notice. We're in for a long cold spell, so that could mean a lot of yummy sandwiches in our future!