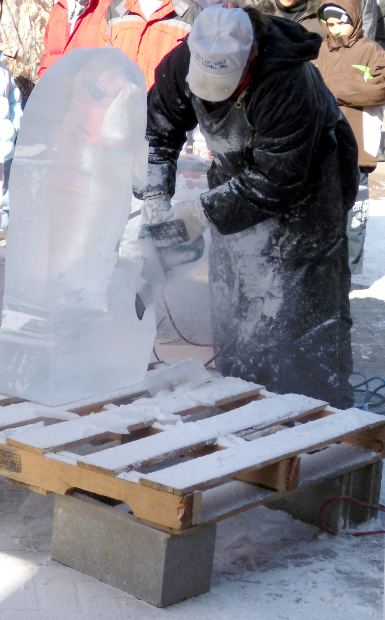 Although the annual Bold and Snow Sculpture Competition in Owatonna isn't until Jan 17-20, we are sharing the info just in case you would like to enter.  The team registration deadline is January 11th.  Put your thinking caps on, gather some friends or family and sign up.
Or maybe you aren't quite THAT creative but want to enjoy the fun, put the dates on the calendar to head to Owatonna for other winter fun! It's a fun event and hopefully the weather will cooperate  If you would like more information on registering, click here.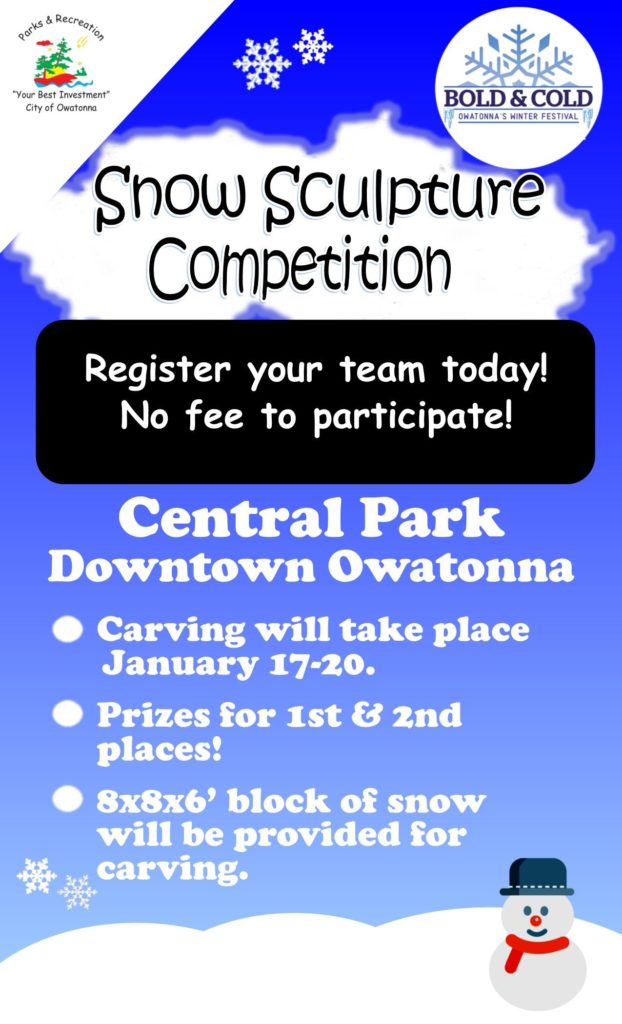 Check out all the other great things happening during the Owatonna Winter Weekend Out.  Some of the activities include:
Icicle Dive
Fat Bike Demo
Sled Dogs
Rock on Ice
Family Fishing
Ice Bocce Ball.
Click here for the FB event page and additional information on all of the fun to be had at the Winter Weekend.