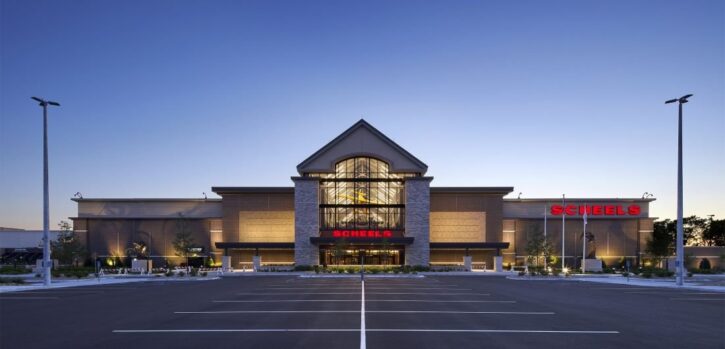 I recently found out that the Eden Prairie Scheels store has some pretty amazing attractions!
The store is located inside Eden Prairie Center and just opened last year (2020). You probably don't typically think of a store as being a place to go for entertainment, but you'll change your mind after seeing this place.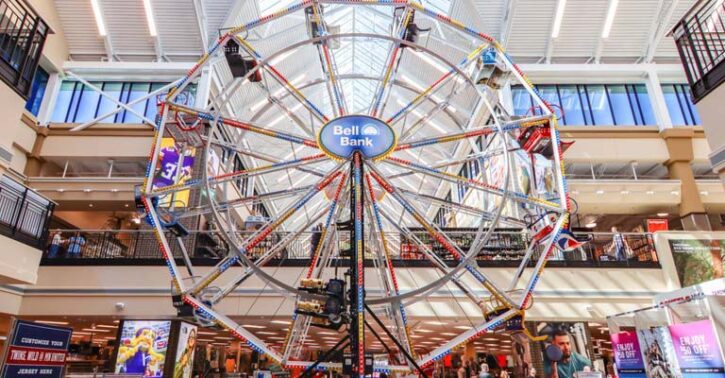 First off, they have a 65-foot INDOOR Ferris wheel that you can ride for just $1 a person! Riders must be 48″ tall to ride the Ferris wheel alone or 36″ tall to ride with an adult.
There's also a 16,000-gallon saltwater aquarium with over 700 saltwater fish, coral, and vegetation inside! Stop by each week to watch their scuba divers clean the tank and feed the fish.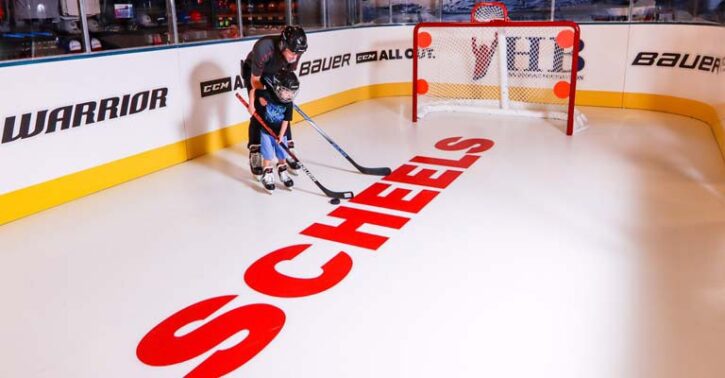 They also have Rollerball lanes, a synthetic ice rink, shooting gallery, arcade, and archery lanes.
Satisfy your sweet tooth with a visit to their in-store candy shop, Fuzziwig's Candy Factory, or refuel at their in-store coffee shop and restaurant, Ginna's Cafe.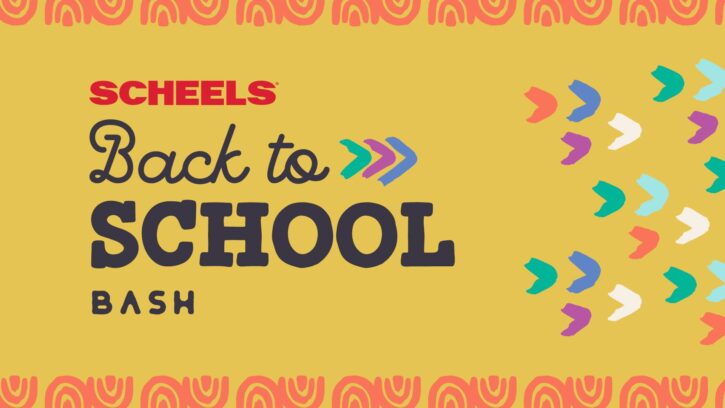 Scheels Back-to-School Bash
If you're able to make it this weekend, they're having a Scheels Back to School Bash on Saturday, August 7 from 9:30 am – 1 pm. Activities include decorating the entrance with chalk, hanging out with TC Bear from the Minnesota Twins, and lots more.
Get the scoop on their Facebook event page.