It's almost sunflower time! Visit the Fish Sunflowers free Sunflower Fields in the Northwest Metro and Greater Minnesota to enjoy their beauty and snap some fun photos.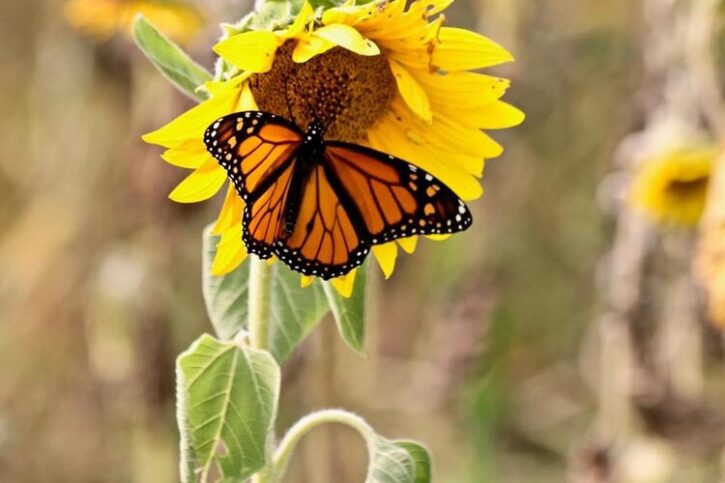 I absolutely love sunflowers – they're so cheery and joyful! You may have seen pictures of people frolicking in beautiful sunflower fields last summer. The good news? You can get in on this action, too – for FREE!
Update for 2023: Fish Sunflowers is taking a break this year, but we have information about another Sunflower field option at the bottom of this post!
These sunflower fields are part of Fish Sunflowers which is coordinated by the Fish Realty Team. There are seven total fields around the northwest metro and greater Minnesota, all with different blooming dates.
That means that you can wait to visit one that's closer to you or make the trek to a different field whenever it fits into your schedule. The first sunflower field is in Buffalo and is expected to bloom in mid-July!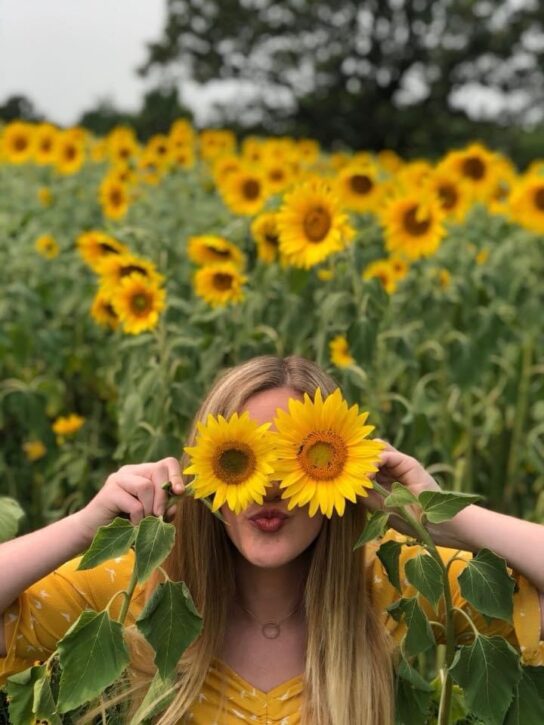 Fish Sunflowers Locations:
Most of the fields are located on private property, so the specific locations will be released one week before the flowers bloom to eliminate premature traffic.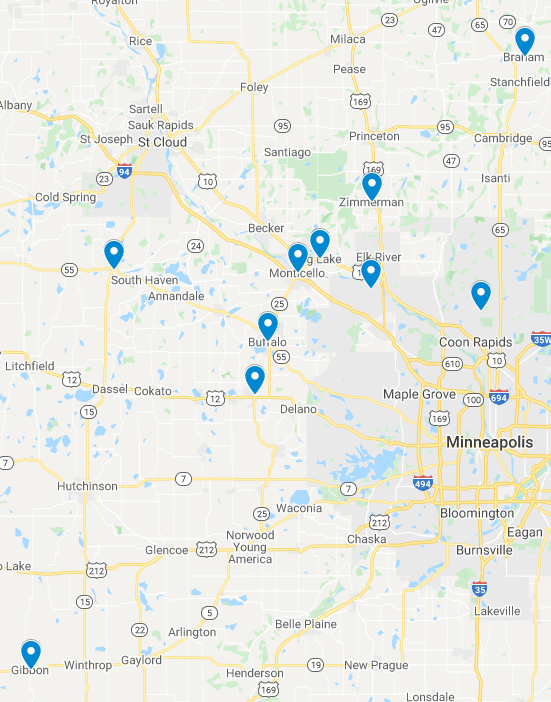 You can visit the locations page for current openings and sign up for email updates to stay in the loop. 2021 locations include Albert Lea, Andover, Big Lake, Braham, Buffalo, Gibbon, Kimball, Monticello, Montrose, and Otsego.
These fields are absolutely free – no cost, no donation box, no political signs. You can even bring your own photographer! If you're looking for a photographer, the Fish Sunflowers Facebook group is a great place to start. It's also a delightful place to see other's pictures and joyful stories.
Please don't litter or leave trash of any kind, including glitter. There are no restrooms available. Visit the Fish Sunflowers website for more information.
Women's Sunflower Graphic Letter Print Tops Short Sleeve T

BLUBLU Sunflower Casual Womens Bucket Hat

Romwe Women's Sunflower Top

Hibluco Women's Floral Kimono

Women's Sunflower Funny Top

Update for 2023: Fish Sunflowers is taking a break this year. However, you can visit the Andover Sunflower Field this season, opening Friday, September 8th.
The Andover Sunflower Field has 3 acres of gorgeous sunflowers. It is he located in the NW Minneapolis suburbs and is the closest sunflower field to the Twin Cities metro area. Find the field at 14861 Prairie Rd NW in Andover.
Admission and parking are both FREE. Donations are encouraged to help the owners continue to cover the expenses of the field.
More about the Andover Sunflower Fields:
Prairie land and tall pines flank the property and there is an abundance of wildlife including whitetail deer, turkeys, sandhill cranes, and red-tailed hawks. Winding trails are cut through the fields and over 30 unique props are placed, making it an ideal location for photo opportunities. Children and adults alike love exploring the field and discovering new props.
Pets are not only allowed in the field; they are encouraged! There are several pet-friendly props, including a memorial where pets can be remembered.
The field opens on Friday, September 8. Since this field is on private property, it is advised to not visit until the field opens to the public. Field hours are 5:30am-8:30pm, 7 days a week.
Check the Andover Sunflower Field website for updates and more family fun.
About the Author
Latest Posts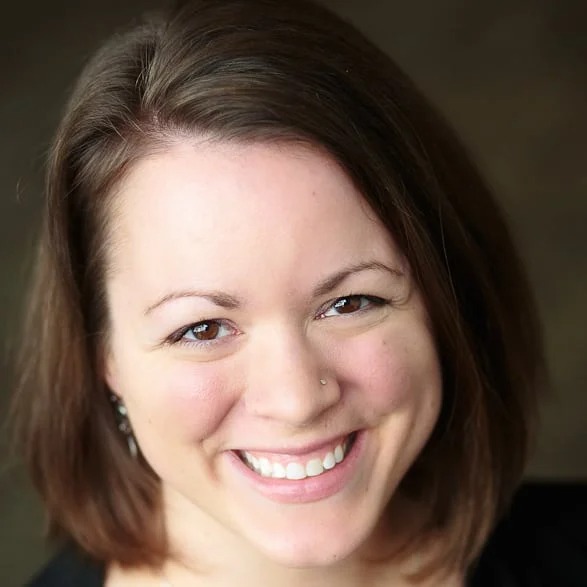 Laura is a former high school English teacher turned avid deal shopper following the birth of her first child. Now she's a work-from-home mom of six which keeps her plenty busy!
Laura grew up in southern Minnesota and has called the Twin Cities home for over fifteen years. On the off chance she gets some free time you'll find her with her nose in a book, spending time with family and friends, or enjoying a hot cup of coffee.