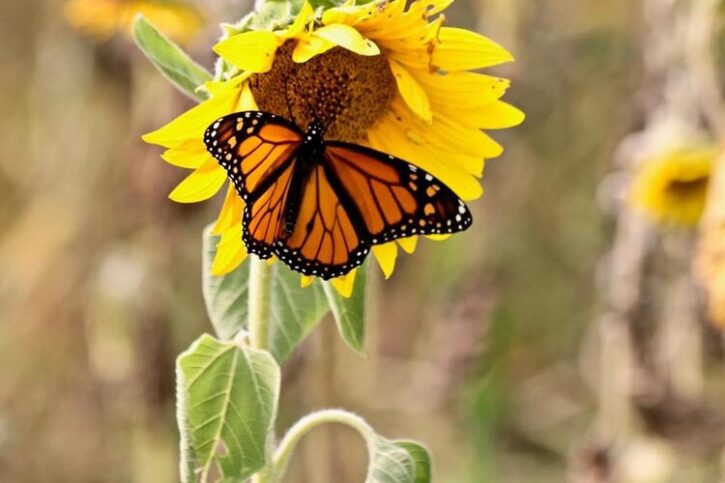 If you've been on social media in the last month or so, you may have seen pictures of people frolicking in beautiful sunflower fields. The good news? You can get in on this action, too – for FREE! I absolutely love sunflowers – they're so cheery and joyful!
These fields are part of Fish Sunflowers which is coordinated by the Fish Realty Team. There are ten total fields around the north metro, all with different blooming dates.
That means that you can wait to visit one that's closer to you, or make the trek to a different field whenever it fits into your schedule.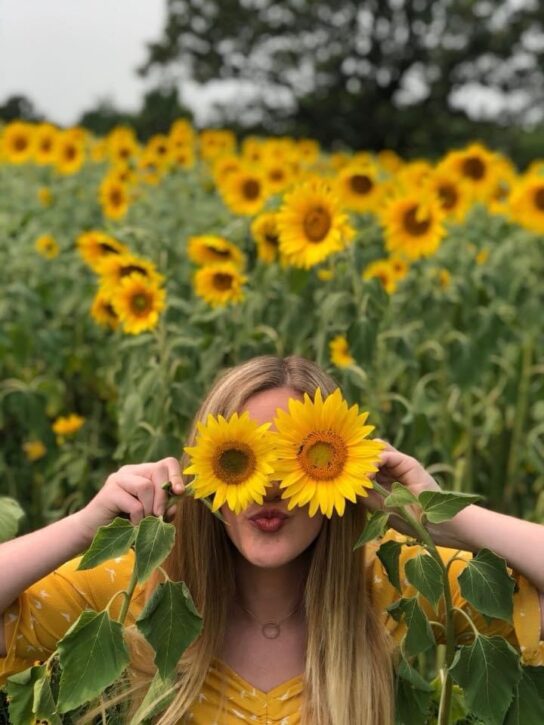 Fish Sunflowers Locations:
Most of the fields are located on private property, so the specific locations will be released one week before bloom to eliminate premature traffic.
You can visit the locations page for current openings and sign up for email updates to stay in the loop. Locations include Andover, Big Lake, Dayton, Monticello, Orrock, Otsego, Rogers (now closed), and Zimmerman.
These fields are absolutely free – no cost, no donation box, no political signs. You can even bring your own photographer! If you're looking for a photographer, the Fish Sunflowers Facebook group is a great place to start. It's also a delightful place to see other's pictures and joyful stories.
You are asked to maintain social distancing, and don't litter or leave trash of any kind, including glitter. There are no restrooms available. Visit the Fish Sunflowers website for more information.
Women's Sunflower Graphic Letter Print Tops Short Sleeve T

BLUBLU Sunflower Casual Womens Bucket Hat

Romwe Women's Sunflower Top

Hibluco Women's Floral Kimono

Women's Sunflower Funny Top

Sunflower Face Mask