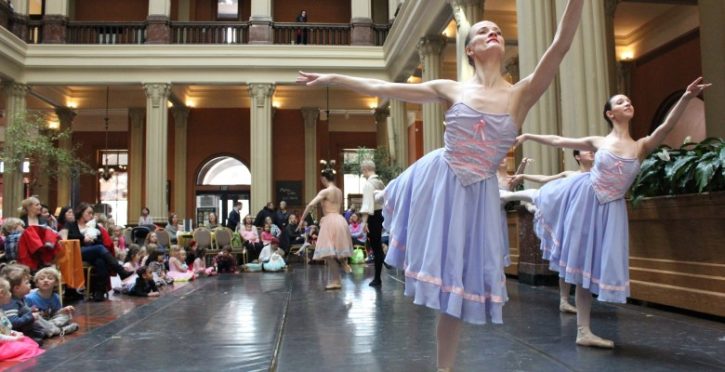 Ballet is always such a fascinating thing to watch…the ease and grace that the dancers have is amazing! If you enjoy watching ballet, you can catch a sample of it the second Tuesday of select months at the Landmark Center in St. Paul.
Beginning at 12 pm, Saint Paul Ballet performs excerpts from the company repertoire, highlighting events for their coming season.
2021/2022 dates are October 12, November 9, February 8, March 8, and April 12.