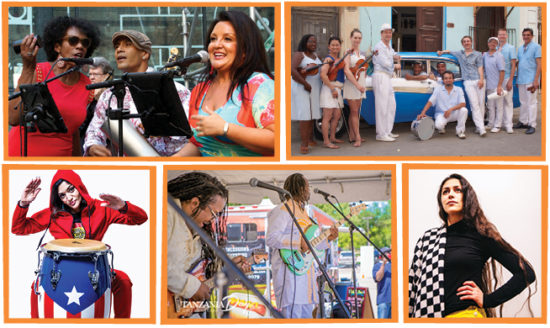 Mark your calendars for the International Day of Music – it's coming up Saturday, July 13th from noon to midnight!
This 12-hour festival is totally family-friendly and FREE (except for the 8 pm Minnesota Orchestra concert) and features musical performances both inside Orchestra Hall as well as on Peavey Plaza. They'll also have outdoor food vendors, food trucks, and local craft merchants.
Skip the parking hassle and download free Metro Transit passes after filling out a short survey. You can also download and print the full day's schedule to have on hand.
Part of the Orchestra's Música Juntos (Music Together) Sommerfest 2019, the International Day of Music showcases free performances by 15 different ensembles on four stages in and around Orchestra Hall—with The Cedar Cultural Center collaborating as a programming partner—plus a Freestyle dance battle, screenings of two films about the Orchestra's South Africa tour, and two performances by the Minnesota Orchestra (one free, one paid). Connecting with Sommerfest's Latin American theme, vendors will set up a marketplace around Orchestra Hall selling food, beverages and handicrafts, and providing activities for all ages.