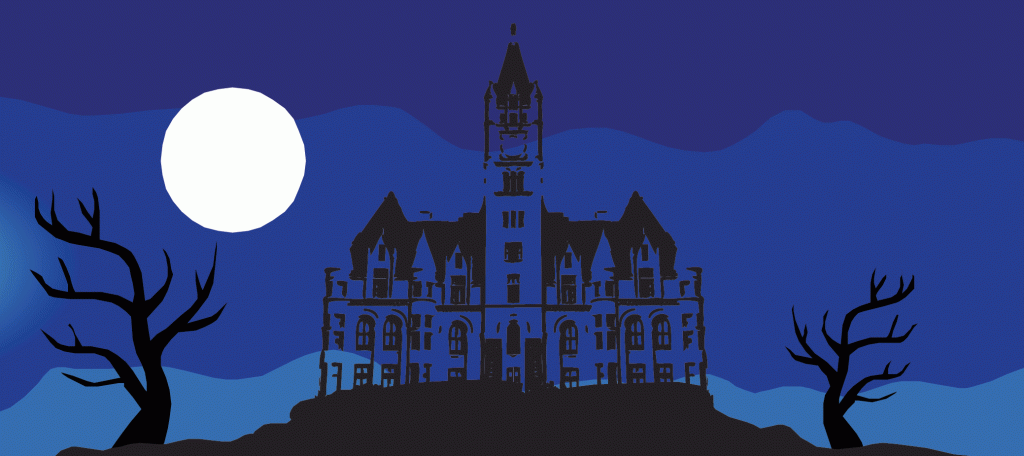 Perhaps you've heard of or researched some of St. Paul's history and the gangsters that made their home there. If you want to learn a little more, check out Gangster Ghost Tales at Landmark Center in St. Paul.
This event has been a tour in years past, but due to COVID-19 they've switched it to a seated audience experience. Choose from two showtimes on Friday, October 30: 5 pm or 7:30 pm.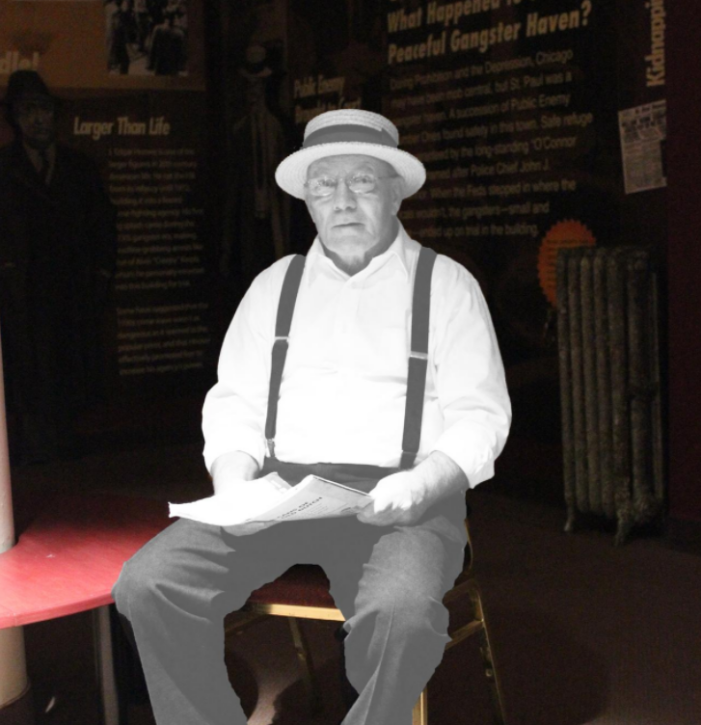 There's a small admission fee for the event, but $10 is a bargain to learn what took place in that fabulous building. As they say, "If these walls could talk…."
Registration is required and you can do in that in advance on their website. With your ticket, you'll also receive a delicious dessert and have the opportunity to purchase a beverage at the Spook-easy Bar.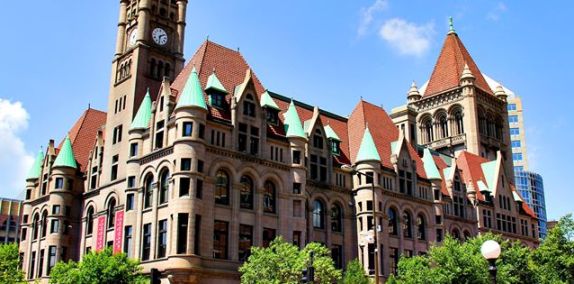 The popular "Gangster Ghost Tour" sells out every year. This year, things must change to keep our gangsters, guests and staff healthy and safe. Join us in Landmark Center's eerie Cortile atrium for a new Halloween gangster experience!

"Gangster Ghost Tales" will feature St. Paul's most infamous gangsters and lawmen, with a humorous musical twist, telling their stories before a seated audience. With your ticket you will safely enter Landmark Center, be seated at your reserved table, enjoy a delicious dessert, and purchase a beverage at the Spook-easy Bar.

"Gangster Ghost Tales" is Friday, October 30. Two showtimes: 5 pm or 7:30 pm. Tickets are $10 per person (suitable for ages 12+) and limited to parties of 1-4. Tickets, available starting October 1.