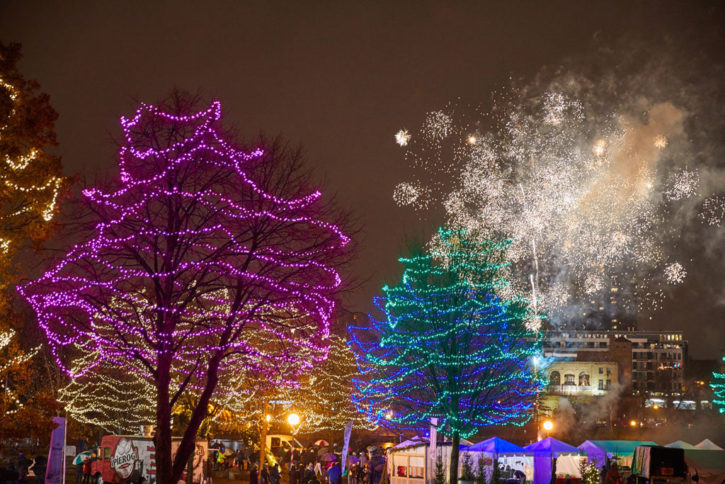 Holidazzle hasn't been a parade for a few years now, but it's still full of fun! Once again in 2019 the festivities will take place at Loring Park in Minneapolis, and the whole thing is FREE!
The fun kicks off this Friday, November 29th and runs Thursdays through Sundays until December 22nd. Hours are 5 – 9 pm Thursdays, 5 – 10 pm Fridays, 11 am – 10 pm Saturdays, and 11 am – 7 pm Sundays.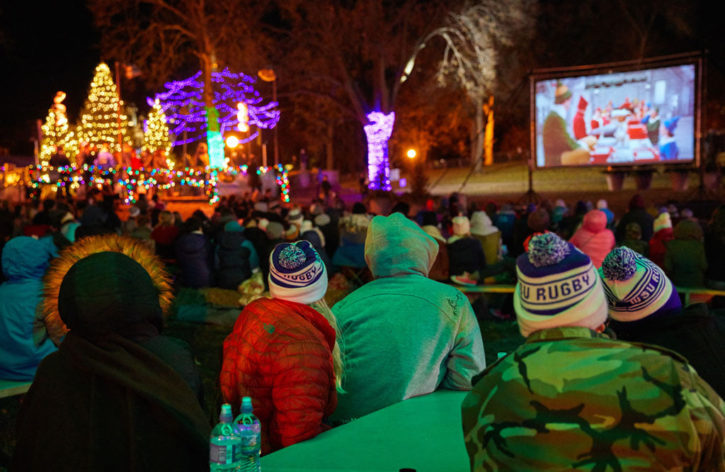 There are a LOT of activities planned including classic winter/holiday movie nights, fireworks, a skating rink (with free skate rentals!), Santa Claus visits, a Kids Zone, an interactive illuminated installation, and more! You'll want to check the full schedule of events to plan your visit.
Parking in area garages and lots is a flat-rate $5, or you can get there on Saturdays for FREE with a Metro Transit pass.