Visit Excelsior as thirty teams of sled dogs and their mushers race through a 40 mile course from Downtown Excelsior throughout Lake Minnetonka.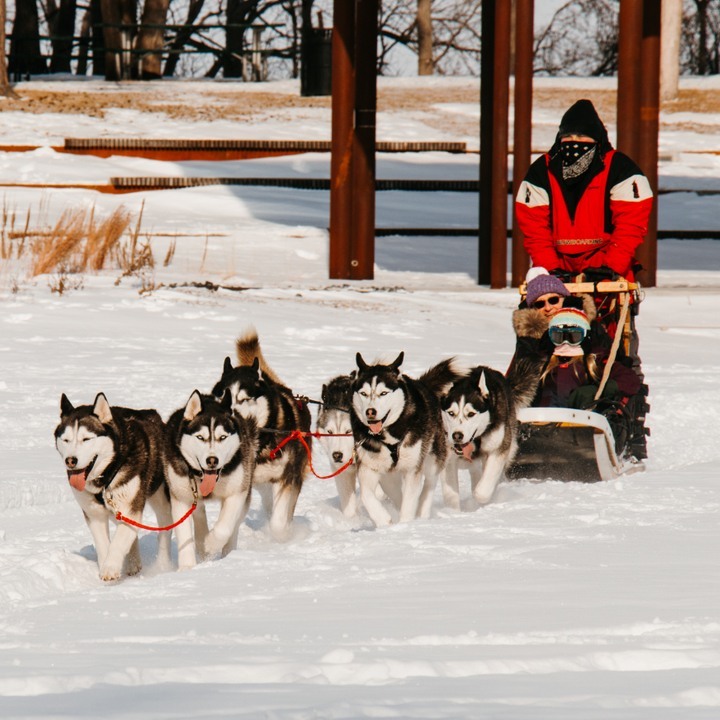 The 2023 Klondike Dog Derby is a free family friendly event. Events are located in Downtown Excelsior and the Lake Minnetonka Area February 3rd and 4th.
With a history of dog sled racing dating back to the 1930's, this city has experience hosting events of its kind! Event Board of Directors share in the mission of bringing a world-class sled dog race to the area.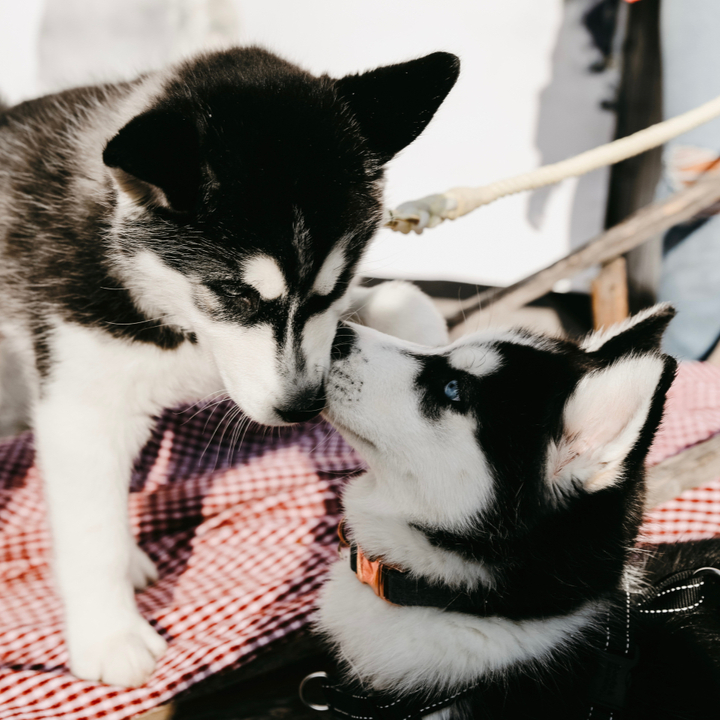 Together as a team, these strong sled dogs, along with their musher, work for months to prepare for this event. With health and safety being top priorities, each sled dog goes through a pre-race veterinary exam to ensure they are fit for competition.
Have you ever wondered what sled dogs eat, how sled dogs train, or how sled dogs seem to have endless energy? A set of educational videos found on the event's website answer these frequently asked questions and more.
Two fun filled days are planned with not only the race but also sled dog rides, a hug-a-husky event and more.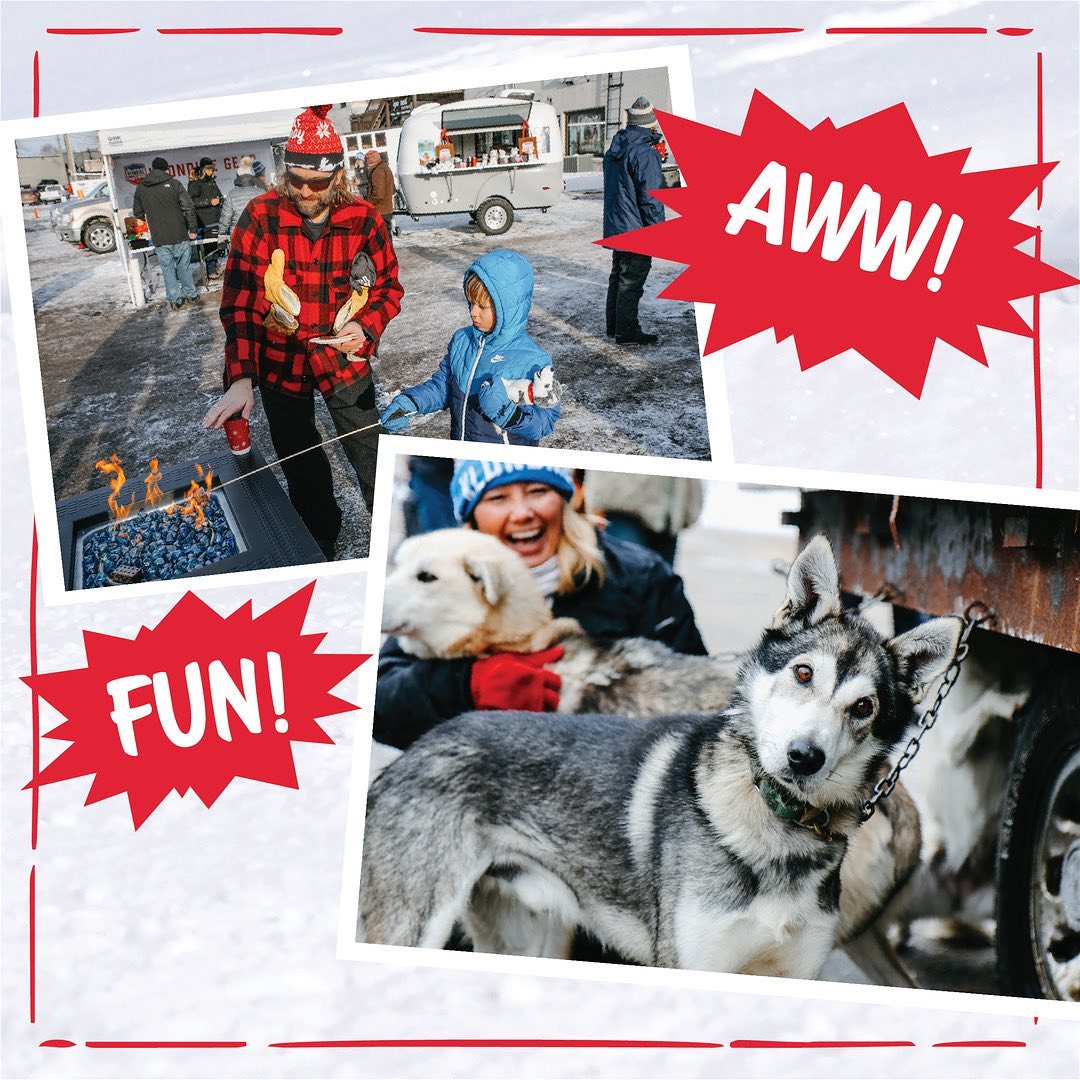 Klondike Dog Derby Events:
Friday, February 3rd
Sled Dog Veterinary Checks 1:3opm-4pm – Downtown Excelsior
Sled Dog Rides 2pm-6pm – Excelsior Commons (Tickets must be pre-purchased)
Meet-the-Mushers & Hug-a-Husky Event 4-6pm – Downtown Excelsior

Saturday, February 4th
Musher Race Prep 9am – West Parking Lot
Opening Ceremony 9:30am – Water Street
Race 10am – 4:30pm – Water Street and along Lake Minnetonka
Sled Dog Rides 11am-2:30pm – Excelsior Commons (Tickets must be pre-purchased)
Race Finish 12pm-5pm – Water Street
Award Ceremony 5pm – Water Street
Klondike Wrap Party 6pm – Excelsior Brewing Company
For a complete list of event details, head to the Klondike Dog Derby Web Site.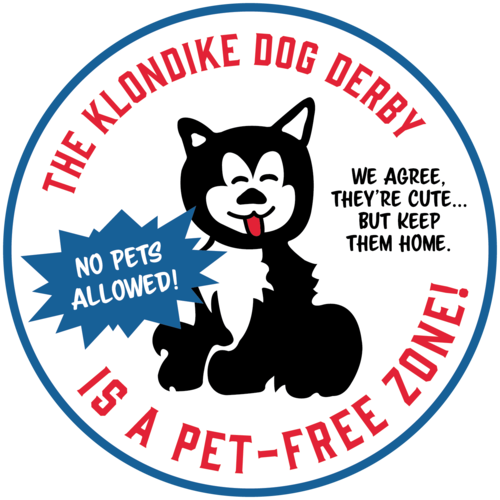 Relax and enjoy the activities. Skip the hassle of a parking spot search by taking the shuttle. Shuttles run from Westwood Community Church to the Excelsior Library each day.
About the Author
Latest Posts

Kim has worked in the field of Education prior to staying home to spend more time with her three children. She enjoys hunting for deals, especially on everyday items and family outings.
Kim has grown up and continues to live in Central Minnesota. She enjoys being active outdoors, gardening, attending sporting events, and spending time with her family.