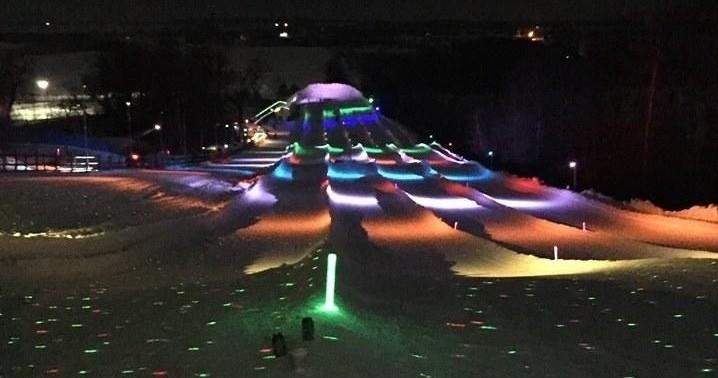 The dates for LAZER LIGHT Tubing at Powder Ridge have been announced, this also means advance tickets can be purchased.  Each event typically sells out, so buying soon is suggested.
You can choose from dates starting the end of December through March.  Check your calendars and find a date to enjoy some fun on the hill.  For those not familiar, Powder Ridge is located in central MN between St. Cloud and Kimball.
Join us for one or all of our Lazer Light Tubing events!

Tube with the lights off while lazers, strobes and flashing lights cover the hill. Each tuber receives a glow stick with their ticket. The fire pit will be burning and music will be playing. Our concession stand will be open with hot dogs, chips, popcorn, hot cocoa and more.

Snowtubing at Powder Ridge is a great family or group activity. Snowtubing requires no special skill or equipment, only warm clothes and a desire to have fun. We supply the tubes and you supply the laughs, screams and smiles.

Tickets are $22/person for 2 hours. Advance online purchase required. Please purchase tickets soon as these events tend to sell out fast!

December 28th & 29th
January 11th & 12th
January 25th & 26th
February 8th & 9th
February 22rd & 23th
March 1st & 2nd


Tickets can be purchased here on their website.