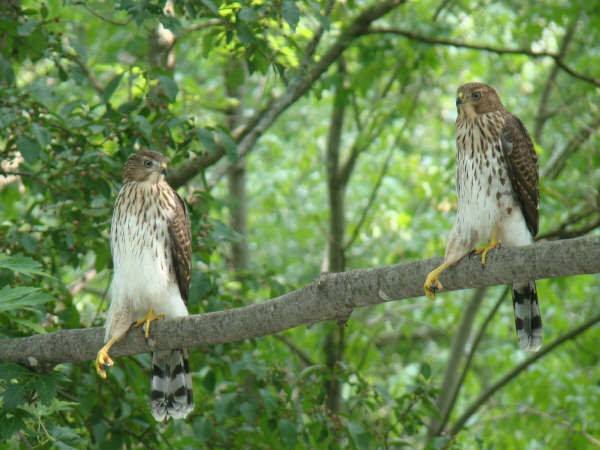 A Minnesota spring day can be warm and sunny or rainy and cloudy.  Whatever Saturday brings, the Migration Celebration at the Springbrook Nature Center will be fun.
The celebration is a chance to learn about birds with plenty of fun for all ages.  The event is free and takes place from 9-12 this Saturday, April 27th.
A few more details about the Migrations Celebration:
Minnesotans will be greeted by a symphony of songs this spring as migrating birds return from their winter homes. Join Springbrook Nature Center as we welcome back our winged neighbors! Bring the whole family and use your senses to explore bird bio-facts, learn about incredible bird adaptations and enjoy an educational program featuring LIVE BIRDS from the University of Minnesota Raptor Center. Event is free and open to the public.