Save big on your next golf outing with these Minnesota Golf Deals!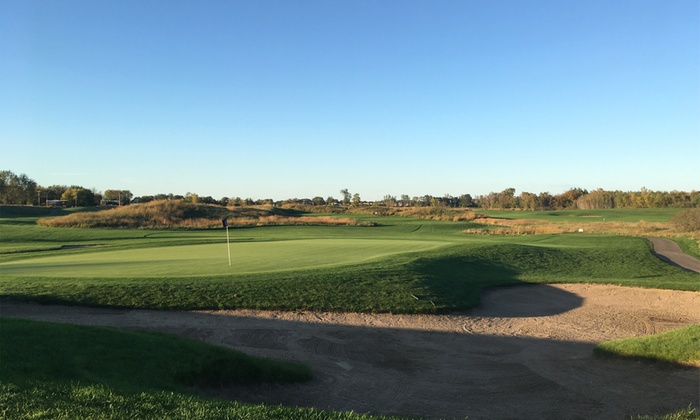 Spring is here, and it's time to head outside!
Before your next golfing excursion, check out this list of Minnesota Golf Deals to help you save! We've rounded up as many golf deals as we could find across the state, from Blaine to East Bethel to Minneapolis to Red Wing. We do recommend that you check to make sure the golf course you're looking to visit is open before purchasing.
Minnesota Golf Deals
Cambridge: Purple Hawk Country Club
$24 for 18-Hole Round of Golf Including Cart for One
$48 for 18-Hole Round of Golf Including Cart for Two ($24/person)
$86 for 18-Hole Round of Golf Including Cart for Four ($21.50/person)
Cannon Falls: Gopher Hills Golf Course
$59 for 18-Hole Round of Golf for Two Including Cart Rental; Valid Monday–Thursday ($29.50/person)
$79 for 18-Hole Round of Golf for Two Including Cart Rental; Valid Any Day ($39.50/person)
$109 for 18-Hole Round of Golf for Four Including Cart Rental; Valid Monday–Thursday ($27.25/person)
$149 for 18-Hole Round of Golf for Four Including Cart Rental; Valid Any Day ($37.25/person)
Chaska: Dahlgreen Golf Club
$52 for 18-Hole Round of Golf for One Including Cart Rental and Two Bags of Tees
$104 for 18-Hole Round of Golf for Two Including Cart Rental and Four Bags of Tees ($52/person)
$208 for 18-Hole Round of Golf for Four Including Cart Rental and Eight Bags of Tees ($52/person)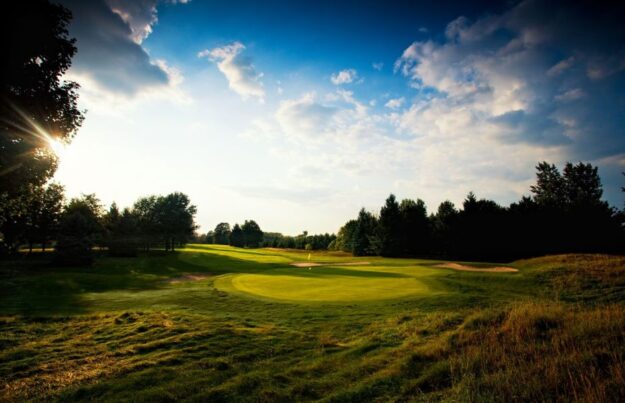 East Bethel: Viking Meadows Golf Club
$52 for 18-Hole Round of Golf for Two with Power Cart Rental ($26/person)
$96 for 18-Hole Round of Golf for Four with Power Cart Rental ($24/person)
Emily: Emily Greens Golf Course
$25 for 18-Hole Round of Golf and Cart Rental for One
$49 for 18-Hole Round of Golf and Cart Rental for Two ($24.50/person)
$89 for 18-Hole Round of Golf and Cart Rental for Four ($22.25/person)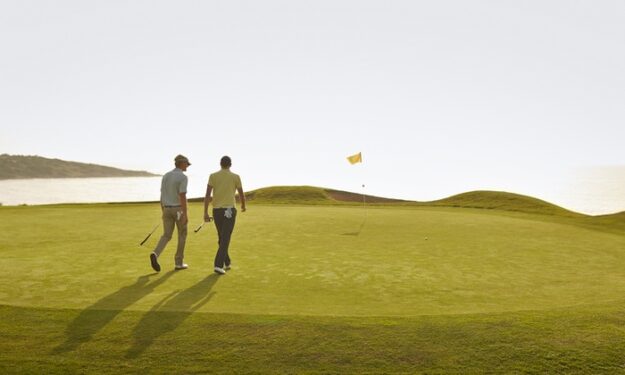 Kenyon: Kenyon Country Club
$24 for 18-Hole Round of Golf for One
$45 for 18-Hole Round of Golf for Two ($22.50/person)
$79 for 18-Hole Round of Golf for Four ($19.75/person)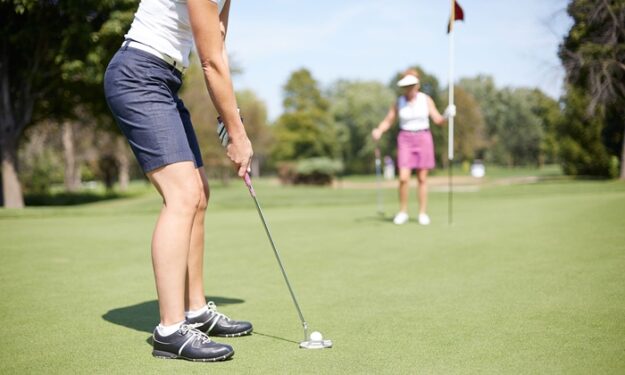 Milaca: Stones Throw Golf Course
$29 for One 18-Hole Round of Golf for One with Cart
$55 for One 18-Hole Round of Golf for Two with Cart ($27.50/person)
$105 for One 18-Hole Round of Golf for Four with Carts ($26.25/person)
Minneapolis: Centerbrook Golf Course
$39 for 9-Hole Round of Golf for Two with Cart
$78 for 9-Hole Round of Golf for Four with Cart
Oak Grove: The Refuge Golf Club
$60 for 18-Hole Round of Golf for Two Including Cart Rental ($30/person)
$120 for 18-Hole Round of Golf for Four Including Cart Rental ($30/person)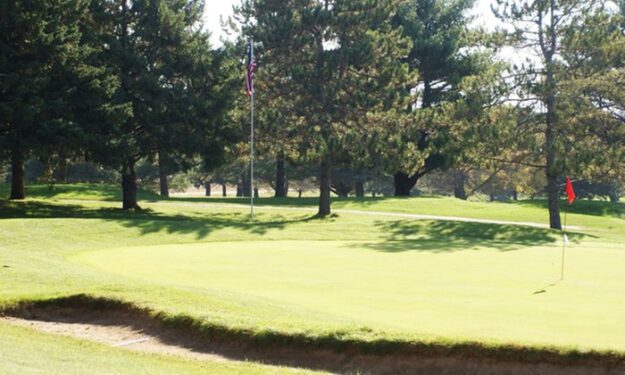 Ramsey: Rum River Hills Golf Club
$56 for 18-Hole Round of Golf for Two Including Cart Rental ($28/person)
$104 for 18-Hole Round of Golf for Four Including Cart Rental ($27/person)
Raymond: Hawk Creek Country Club
$25 for 18-Hole Round of Golf Including Cart Rental for One Person
$49 for 18-Hole Round of Golf Including Cart Rental for Two People ($24.50/person)
$95 for 18-Hole Round of Golf Including Cart Rental for Four People ($23.75/person)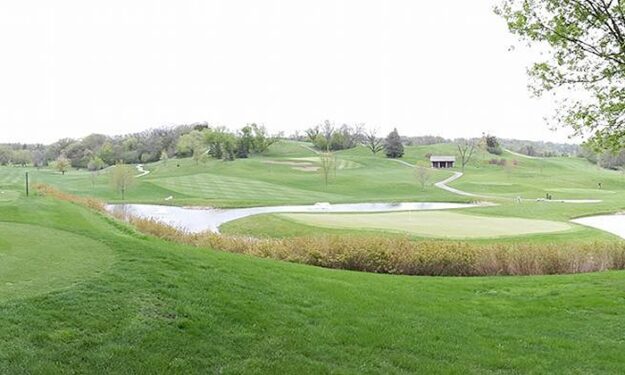 Rochester: Willow Creek Golf & Events
$25 for 18-Hole Round of Golf for One
$38 for 18-Hole Round of Golf for One Including Cart Rental
$49 for 18-Hole Round of Golf for Two ($24.50/person)
$75 for 18-Hole Round of Golf for Two Including Cart Rental ($37.50/person)
$97 for 18-Hole Round of Golf for Four ($24.25/person)
$149 for 18-Hole Round of Golf for Four Including Cart Rental ($37.25/person)
St. Francis: The Ponds Golf Course
$49 for 18-Hole Round of Golf for Two Including Cart Rental ($24.50/person)
$99 for 18-Hole Round of Golf for Four Including Cart Rental ($24.75/person)
Stacy: Falcon Ridge Golf Course
$45 for 18-Hole Round of Golf for Two Including Cart Rental ($22.50/person)
$86 for 18-Holes of Golf for Four Including Cart Rental ($21.50/person)
Two Harbors: Lakeview National Golf Course
$32 for One Day of Unlimited Golf for One Including Cart and One Beer
$60 for One Day of Unlimited Golf for Two Including Cart and Two Beers ($30/person)
$120 for One Day of Unlimited Golf for Four Including Cart and Four Beers ($30/person)