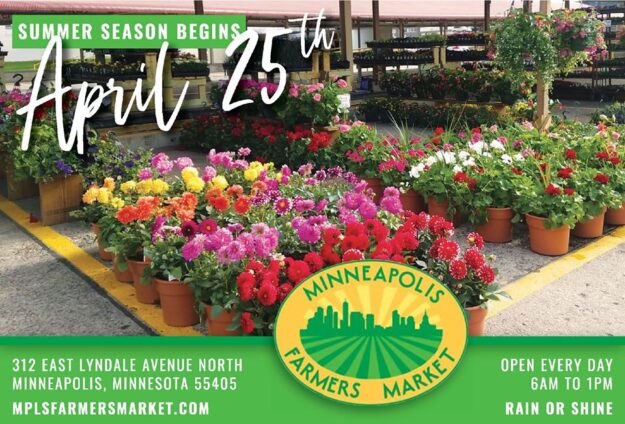 One aspect of spring I really look forward to each year in Minnesota is the opening of the farmers market…and that's no exception this year! Farmers markets are authorized to operate as an "essential business" under the Minnesota Stay at Home Executive Order.
While not all farmers markets are opening during this time, the Minneapolis Farmers Market is set to open for the summer season tomorrow (Saturday, April 25th). The Lyndale Market (312 East Lyndale Avenue N) is open daily from 6 am – 1 pm. There is no set date yet for the Nicollet Mall Market to reopen; check their website for the latest updates.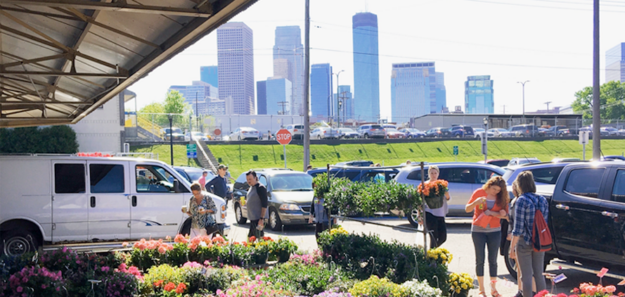 Their vendors provide fresh and locally grown produce, flowers, meats, cheese, hot sauces, salsa, honey, baked goods and various other homestead goods.
Read all about their COVID 19 Response before you head to the market. They ask that you distance and limit the duration of your visit and maintain as much space as possible between you and other customers.