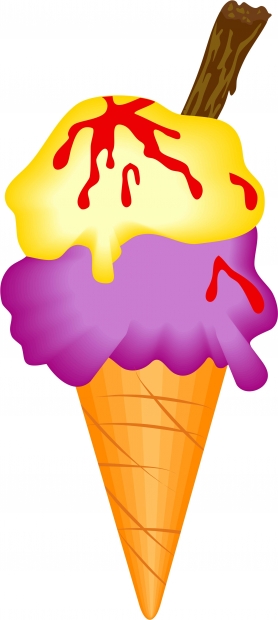 Do you eat ice cream all year around or is it more of a seasonal food? One of our daughters seems to think that ice cream just might be one of the food groups.
Unfortunately, some of our favorite ice cream shoppes aren't open year round. It's a bit of a bummer, but it does make us excited when they do finally open for the season.
I'm going to mention just three seasonal ice cream places. I'm sure there are many more hidden gems around the state, if you share them we can add them to the list.
This first one is located in Bloomington. When we discovered it several years ago, it was a bit difficult to locate any information about it.  Could not even find a phone number, thankfully they now have a FB page. They even count down the days until they open for the season on their page.  It's called Scoops Ice Cream & More, pretty self explanatory and a great place.  Located on the west side of Bloomington.  They open for the season on March 15th.
The next spot is also located in the south metro.  It's going to be under new ownership this summer but thankful it will be open again.  It was called Cow interrupted and will now be Chill ice Cream studio. Located in downtown Farmington.  My Dad, a retired dairy farmer, really got a kick out of this place, not just the name, but some of the pictures as well. Even if the cow theme isn't there, I'm keeping it on the list, I know we'll be checking it out for sure.  I don't see an opening date yet but their FB page mentions 4 weeks away, which puts it into April, check their FB page. for more specifics
The third spot, many of you may have discovered as it is a little more well known.  Yes… Nelson's Ice Cream in Stillwater, and a second location in St. Paul.  Probably the largest ice cream portion sizes ever! Maybe bigger than your head or very close to it. The portion sizes make for an interesting treat on a hot summer day. Nelson's usually opens the first part of April.  Check out their FB page for an exact date.
If you love ice cream, frequently wander and enjoy having adventures, put these on your list for a treat.  I wish they were open all year round but that just means we have something to look forward to.