You know summer is on its way when Minnesota Seasonal Ice Cream Shops start to open for the year!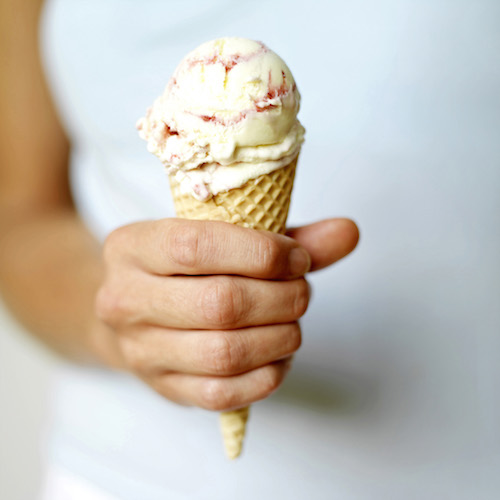 Do you eat ice cream all year around or is it more of a seasonal food? One of our daughters seems to think ice cream just might be one of the food groups.
Unfortunately, some of our favorite ice cream spots aren't open year round. It's a bit of a bummer, but it does make us excited when they do finally open for the season.
Although we are sharing just four seasonal Ice Cream locations, there's sure to be many more hidden gems around the state. If you share them we can add them to the list.
This first one is located in Bloomington. When we discovered it several years ago, it was a bit difficult to locate any information about it. Earlier I could not even find a phone number, but thankfully they now have a FB page. They even count down the days until they open for the season on their page. It's called Scoops Ice Cream & More, pretty self explanatory and a great place. Located on the west side of Bloomington. They open for the season on March 19th.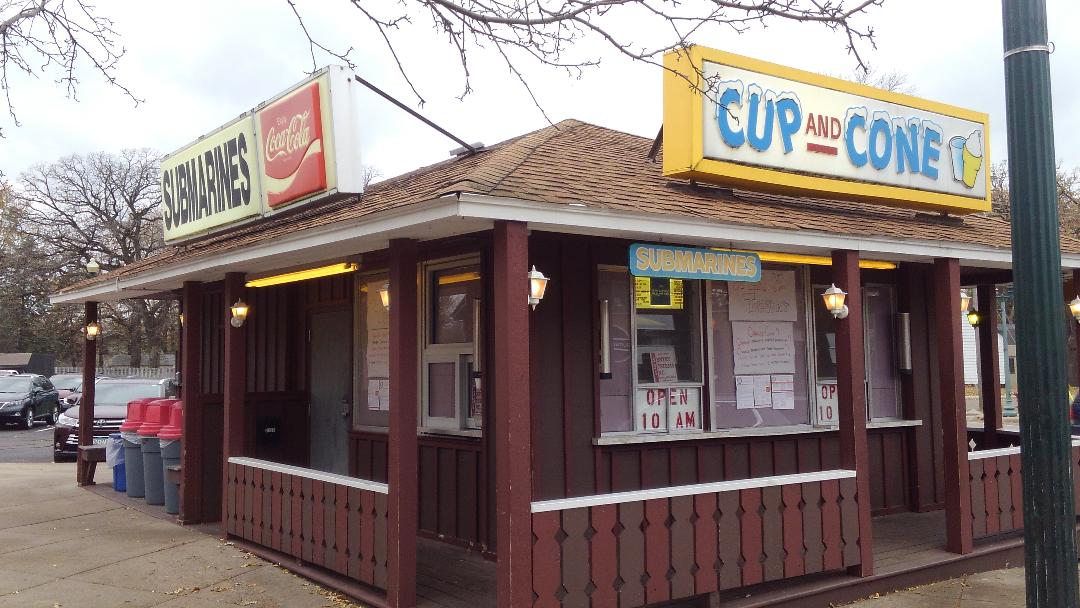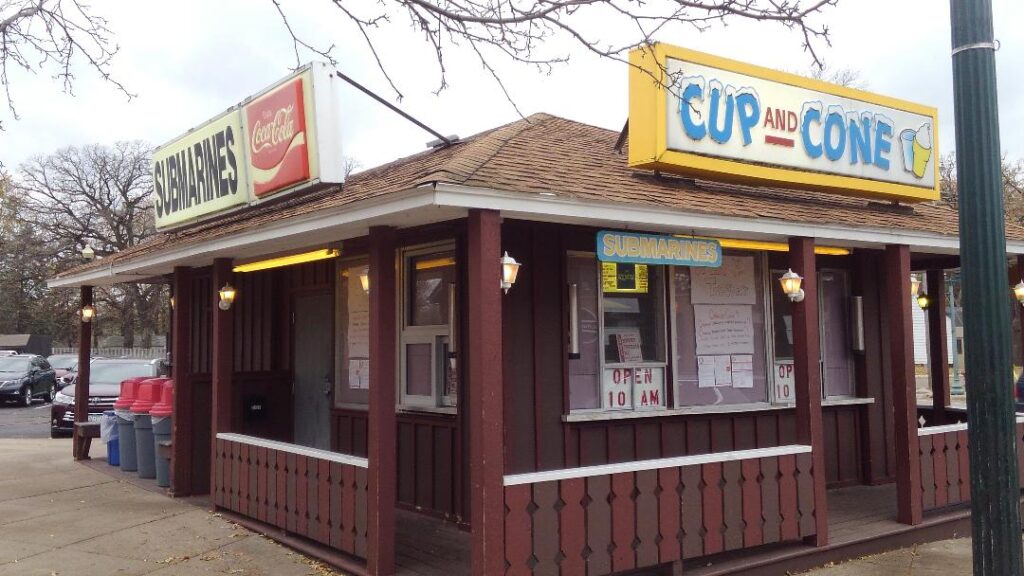 If you live in or near White Bear Lake you probably already know that a local favorite just opened for the season. Cup and Cone will open for the Season tomorrow on March 10th! Having been around for around 50 years…that's a whole lot of ice cream! Check out their website for their menu and a special monthly flavor calendar.
We don't live close to it but were able to try it last summer when we were out wandering around. Fun place and hope to make it back up that way again.
The third spot, many of you have already discovered as it is a little more well known. Yes… Nelson's Ice Cream in Stillwater, and a second location in St. Paul. Probably the largest ice cream portion sizes ever! Maybe bigger than your head or very close to it! The portion sizes make for an interesting treat on a hot summer day.
Nelson's usually opens the first part of April. Check out their FB page for an exact date. This year they will offer ice cream at a new location. Nellie's comes to St Paul on Marshall Ave.
If you love ice cream, frequently wander and enjoy having adventures, put these on your list for a treat. I wish they were open all year round but that just means we have something to look forward to.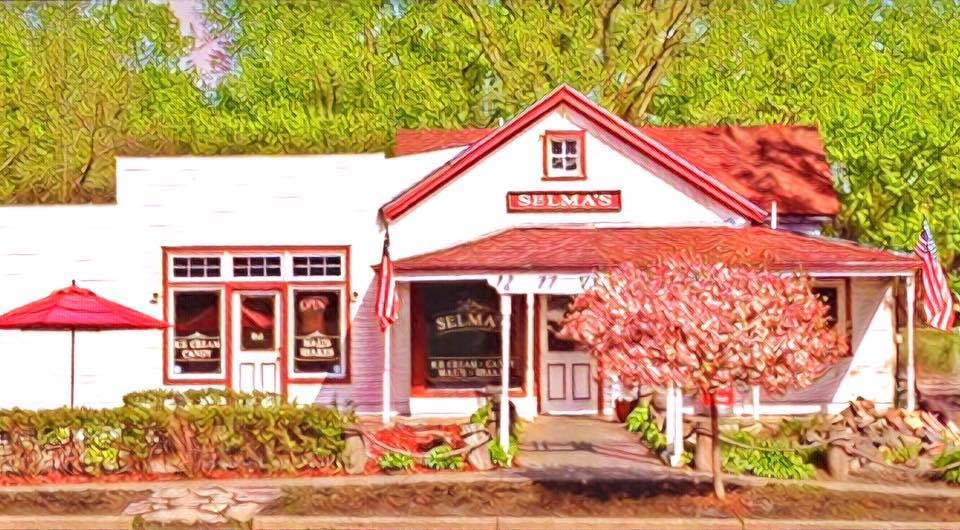 Selma's – open April 16
If you've never heard of Selma's, put it on your list for a day trip. Located in the cute town of Afton, it has a long history going back to 1913. Selma's opens soon, keep watching their FB page. Offering over 30 different flavors, there's sure to be something for you to enjoy!
A little bit more about Selma's:
Selma's Ice Cream Parlour is your small-town, old-fashion ice cream shop that takes you back to a simpler time. Tucked away in historic downtown Afton, Selma's is Minnesota's oldest ice cream shop, dishing out ice cream since the early 1900s when the shop was established in a building used for ammunition storage during the Civil War. Much has changed over the years, but the tradition of Selma's remains the same.
Other seasonal ice cream shops include:
Adele's Frozen Custard (Excelsior) – open March 1
Amore Ice Cream Shoppe (Buffalo, Elk River) – open May 4
Another Time Ice Cream Parlor (Lanesboro) – open March 20
The Big Dipper (Beaver Bay) – open May 1
Blast Softserve (Owatonna) – open April 17
Chill Ice Cream Studio (Farmington) – open April 23
The Chocolate Ox (Nisswa) – open April 24
Cone Brothers (Richfield) – open April 23
Conny's Creamy Cone (St. Paul) – open March 13
Cullens Ice Cream (Champlin and Coon Rapids) – open March 5
Dairy Freeze (Fairmont) – open April 16
Dairyland (Fergus Falls) – open March 17
Frosty's (Longville) – opens soon
Grandpa's Ice Cream (Fridley) – open April 1
Licks Unlimited (Excelsior) – open April 15
The MinneSoda Fountain (Park Rapids) – open April 1
Mom & Pop's (Mankato) – open March 5
Moorhead Dairy Queen (Moorhead) – open March 1
Mr. Twisty (St. Cloud) – open April 2
Muskie Waters Co. (Nevis) – open April 8
Penguin Zesto (Winona) – open March 6
PortLand Malt Shoppe (Duluth) – open May 15
Nita Mae's Scoop (Marine on St. Croix) – open April 3
Oak Station Coffee & Cone (Freeport) – open May 7
Peppermint Twist (Delano) – open May 5
Pier 77 (Tower) – open May 31
Scoops (Elysian) – open April 30
Silo Ice Cream (Motley) – open May 22
The Social Ice Cream Parlor (Victoria) – open April 16
Sydney's Frozen Custard (Grand Marais) – open May 7
Tip Top Dairy Bar (Osakis) – open April 1
Toody's Sweet Treats (Henderson) – open March 11