The 2021 Twin Cities Auto Show is coming up soon! Get all the information here and enter to win a 4-pack of tickets!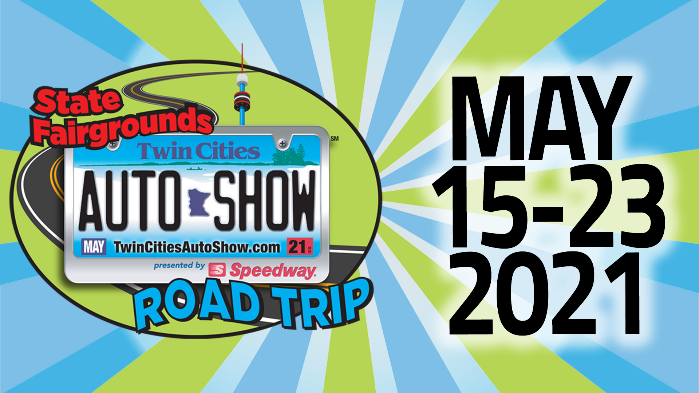 This year's Twin Cities Auto Show will be held at the Minnesota State Fairgrounds from Saturday, May 15 through Sunday, May 23, 2021. It'll be the biggest show EVER with Monster Trucks and State Fair food!
Here are some of the 2021 Twin Cities Auto Show's biggest attractions: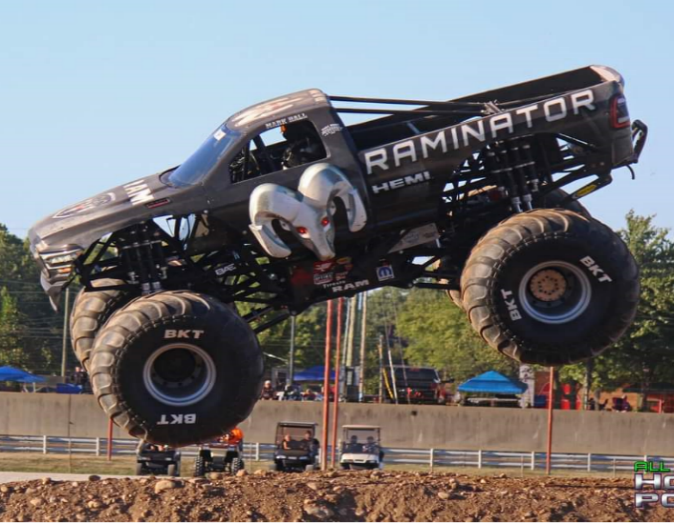 Monster Trucks on the Midway featuring The RAMINATOR
The RAMINATOR, the 10-feet tall, 12-feet wide and five-ton behemoth, is returning to the Auto Show. But, instead of sitting still in a building, the RAMINATOR is bringing some of its RAM family of monster trucks to put on multiple car crushing shows each day outside on the fairgrounds Midway area.
Fans will have the rare opportunity of RIDING in a RAMINATOR with a professional driver. Plus, guests will have the chance to jump up into a stationary RAMINATOR to check out the driver's view.
Engines will be REVVED! Cars will be CRUSHED! You don't want to miss it!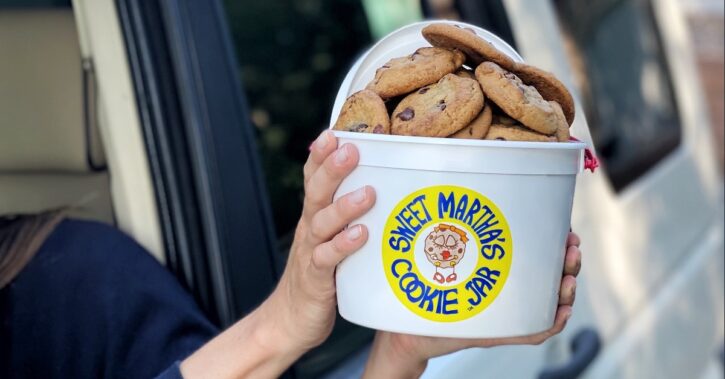 Fair Food
What's a trip to the fairgrounds without eating your favorite fair food like cheese curds, Pronto Pups and deep-fried pickles?
More than a dozen well-known State Fair restaurants and stands will be open for hungry Auto Show goers, including Al's Subs, Ball Park Café, Barona (cheese-on-a-stick), Blue Moon Dine-In Theater, Coasters Beer Garden, Fresh French Fries, Hansen's, Hildebrand, Lulu's, Mancini's Al Fresco, Preferred Pickle, Pronto Pup, Ribar (cheese curds), Sweet Martha's Cookie Jar, and Tom Thumb Mini Donuts.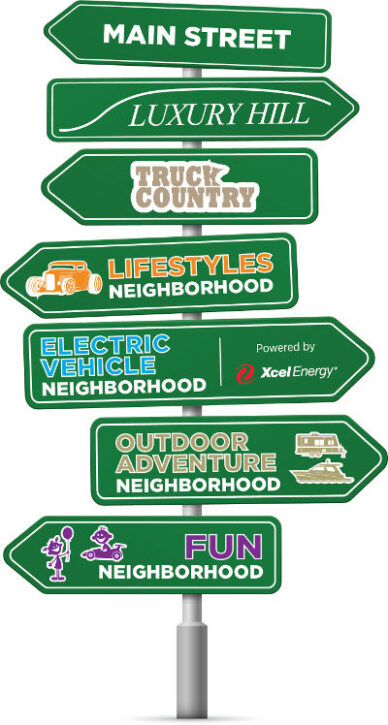 Themed Blocks and Neighborhoods
With its new address, the Show is also moving into new Neighborhoods. Blocks on the fairgrounds will be dedicated to showcasing collections of themed vehicles, such as electric vehicles and hybrids, mighty military mobiles, outdoor adventure cruisers, luxury dream cars, motorcycles, passenger trucks, classics and customs.
Truck Track
Did you know that over 86% of new vehicle sales in Minnesota are in the light truck segment? The Truck Track will give consumers the chance to ride and compare a variety of truck models from different brands. Professional drivers will drive current – and future! – truck lovers around this new test track.
Daily Parades
Each day at 2 pm, colorful and entertaining processions of car clubs, cool vehicles, and grand marshals will make their way through the fairgrounds. Want to march with us? Register online at TwinCitiesAutoShow.com under "Show Features."
Ride & Drive
Yes, you can truly test drive your next vehicle at the Twin Cities Auto Show! The popular Ride & Drive attraction returns allowing show attendees the chance to get behind the wheel and hit the streets of the fairgrounds in a new car, SUV, crossover, or truck. A roster of available makes and models to try out will be released soon.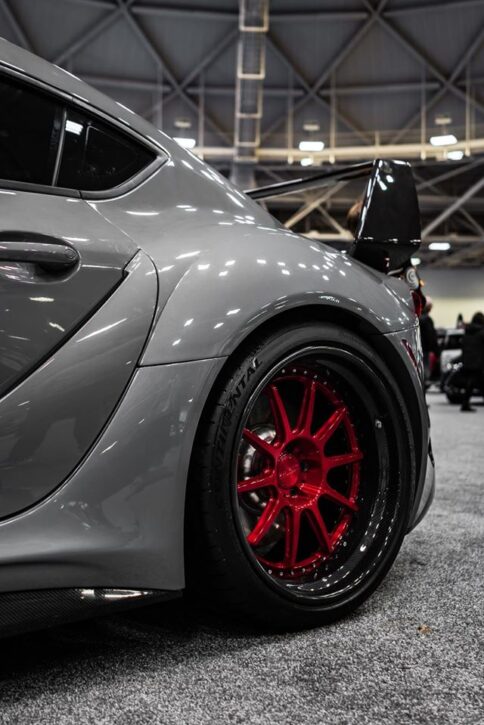 Twin Cities Auto Show Event Details
Entrance: Gate 16 via Snelling & Hoyt Avenues
Hours: May 15 – 22, 10 am – 9 pm and May 23, 10 am – 7 pm
Ticket Prices: Adults (16+) $15 online or $20 on-site / Teens (11 – 15) $5 / Children 10 and under FREE
Half-Price Wednesday (May 19) – $10
$7 off coupons are also available at GMADA metro member auto dealerships.
Parking: FREE on-grounds parking in the Robin Lot – enter on Hoyt Avenue
Please be sure to consult the event's COVID-19 guidelines before you attend.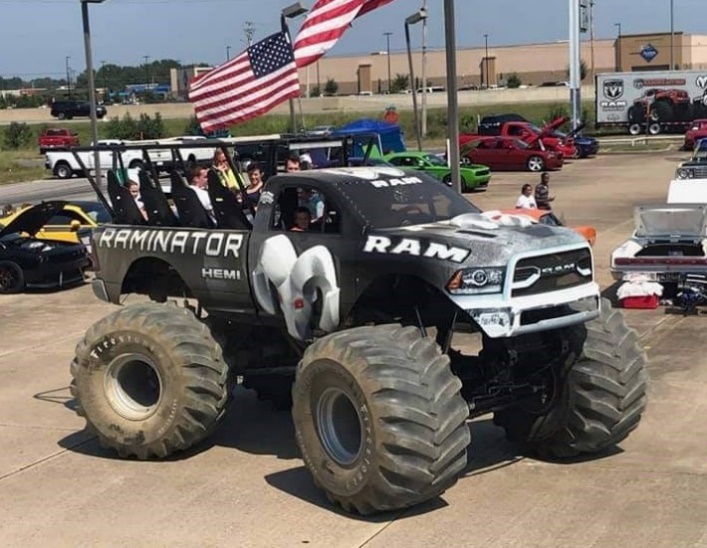 Twin Cities Auto Show Ticket Giveaway
Reader Giveaway: One lucky Thrifty Minnesota reader will receive a 4-pack of tickets to the Twin Cities Auto Show from May 15th – 23rd, 2021. To enter, just complete the entry form below by 11:59 pm CT on 5/14/21. Good luck!