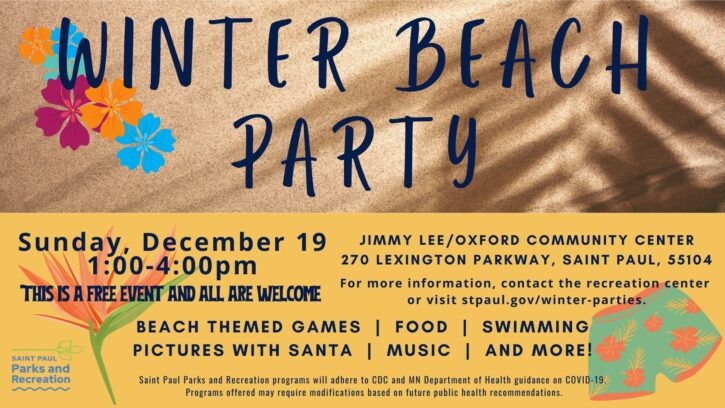 Forgot about winter – get inside and enjoy the beach…and….Santa? Yup, it's all happening at the Winter Beach Party at Oxford Community Center in St. Paul.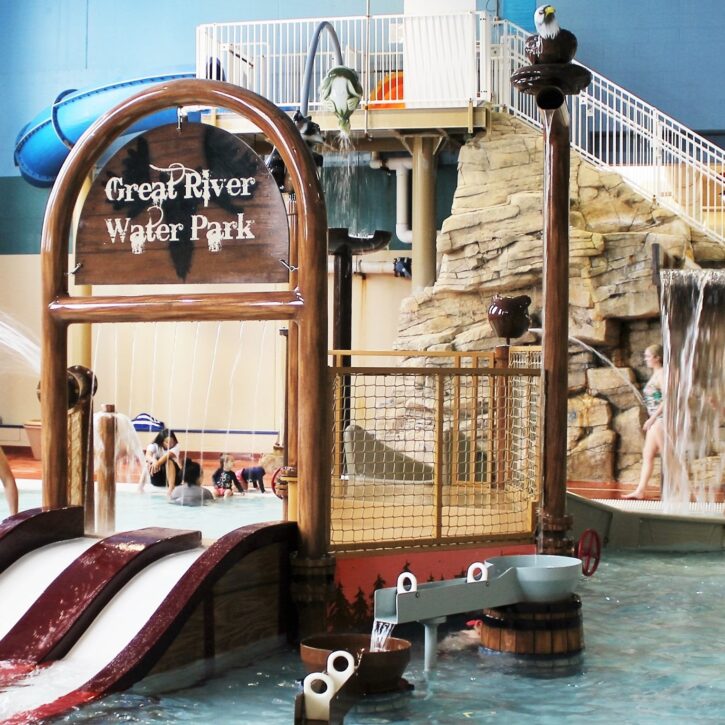 Oxford Community Center is home to Jimmy Lee Recreation Center AND Great River Waterpark, and this Sunday (December 19), they're opening their doors from 1 – 4 pm for a FREE event with beach-themed games, pictures with Santa, swimming, food, music, and more!
No registration is necessary; just show up. Bring your swim gear if you're planning to swim!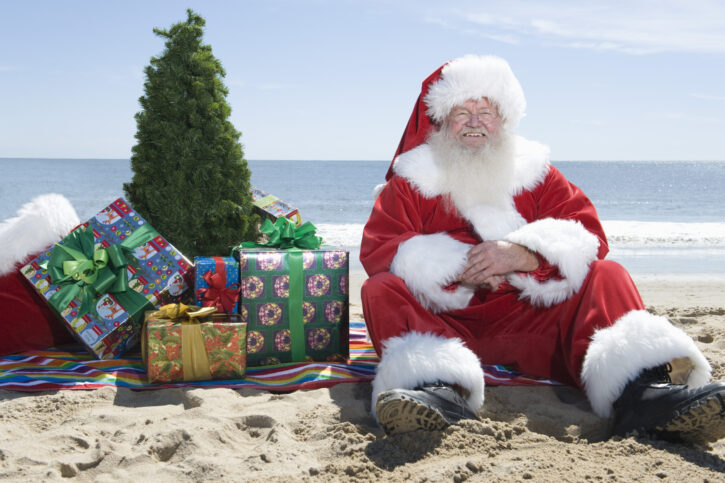 Oxford Community Center is located at 270 Lexington Pkwy N in St. Paul. Check out the other Winter Special Events and Parties being put on by St. Paul Parks and Recreation.