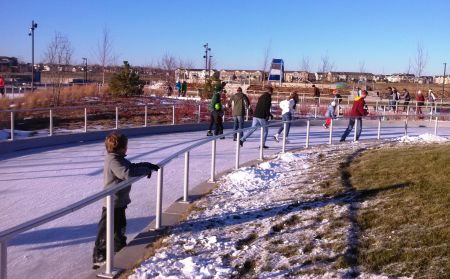 One of our favorite things to do in the winter is ice skating.  We enjoy exploring different ponds and skating rinks.  It can be a great thrifty sport, especially if you own your own skates.  Skates can be found at thrift stores or check with friends and neighbors to see if they have skates collecting dust.
Some friends of ours recently moved to Maple Grove and told us about the Central Park Ice Skating Loop.  We've visited the park in the summer and loved it.  It's now on our list to try the loop for skating in the winter. You can find more information here, on their website.
Do you have a favorite ice skating spot that we can try out?  We love to explore new places!