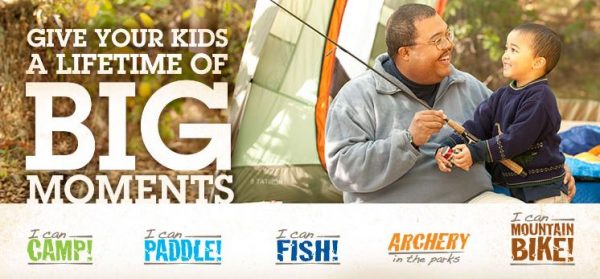 Yeah, I know…it's only March, but it's never too early to be thinking about your summer plans! One frugal option for Minnesotans is the popular I Can! series of outdoor skill-building programs from Minnesota State Parks and Trails.
You can now register for these beginner-level programs, all of which are either free or very reasonably priced. Instruction and essential equipment will be provided. A vehicle permit is required to enter all Minnesota state parks ($7/day or $35/year), but this permit is included in the cost of some of these programs.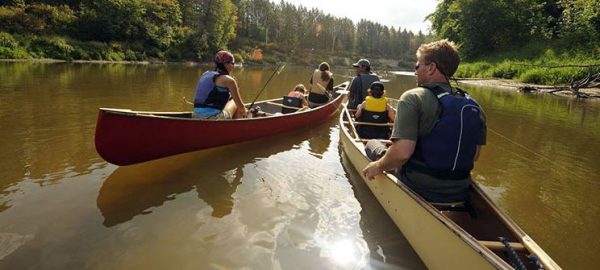 Options include:
I Can Camp! These one- or two-night overnight programs are your chance to introduce your kids to the fun of camping—no experience necessary. ($60 for 1 night or $85 for 2 nights)
I Can Paddle! Your kids will discover the kind of amazing views only seen from the water during one of these programs designed especially for first-time paddlers. (cost varies by trip)
I Can Mountain Bike! Remember your kids' joy and triumph when they first learned to bike? Take that joy off-road with this exhilarating program. ($15/child, $25/adult)
I Can Fish! Share the fun of casting into the water and the excitement when there's a tug on the line. This program is all about the anticipation and thrill of your kids learning to catch fish. (free for children 12 and under, $7/adult)
Archery in the Parks Be your own action heroes and go beyond video games! This program lets you share the exact moment when your child first aims for a goal and hits it. (free, but you do need a vehicle permit to enter)
Be sure to sign up ASAP if you're interested as these classes typically fill up quickly. Head to the MN DNR website to get started!