GLOW Holiday Festival is returning to the Minnesota State Fairgrounds this holiday season. Read on to find out how to get GLOW Holiday Festival Discount Tickets!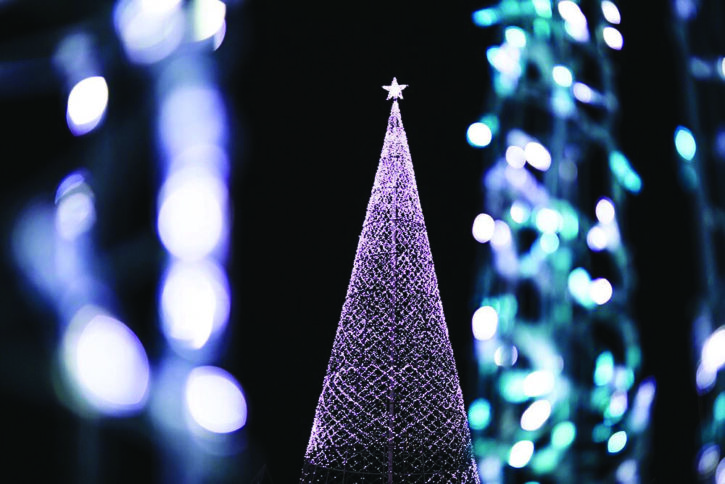 Our oh-so-lovely weather here in Minnesota typically means we spend a lot of time inside during the fall and winter. But sometimes you just need to bundle up and get outside to see some amazing sights!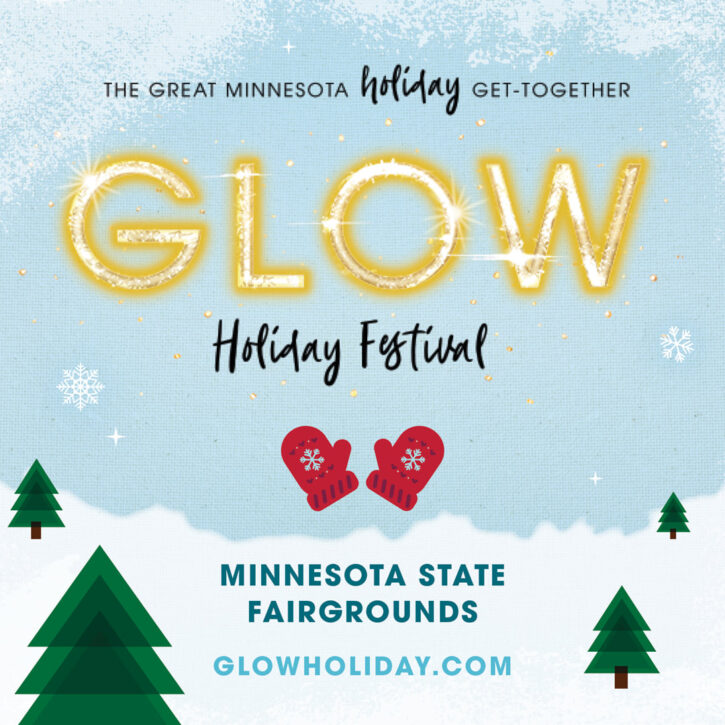 GLOW Holiday Festival at the Minnesota State Fairgrounds is returning this year! While last year you experienced the holiday lights from the comfort of the car, this year's show will be a walk-through experience, not a drive-thru one.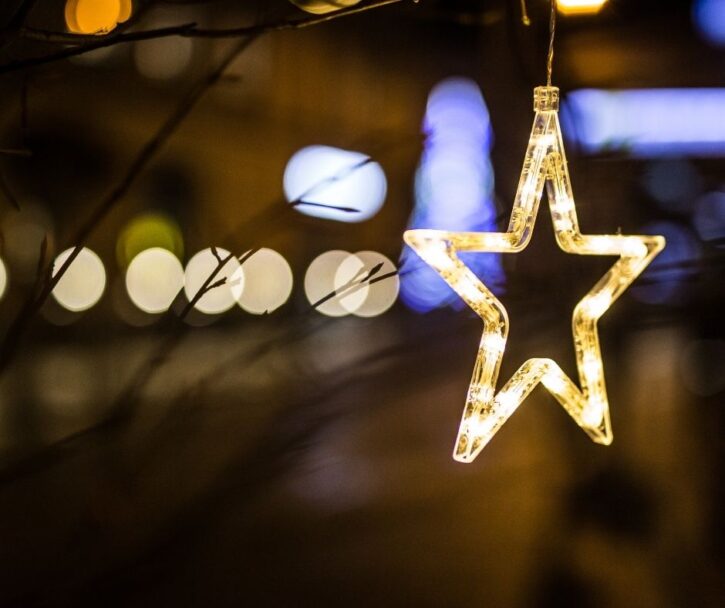 GLOW Holiday Festival will run for 46 consecutive nights from November 18, 2021 through January 2, 2022.
This is an outdoor event with a limited hourly capacity. Masks are required in indoor spaces for all guests age 3 and up – this includes entry/ticket scanning and restroom use. Masks are encouraged at the outdoor displays, but not required.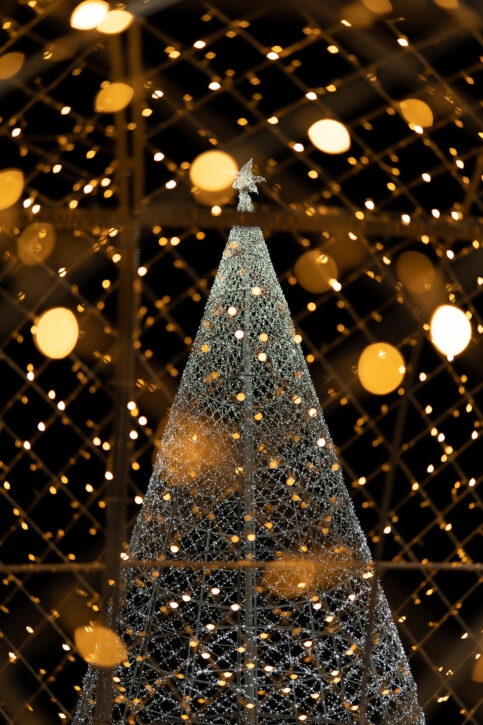 Highlights include:
Tremendous Tree – A 60 ft. tree with moving lights and imagery
Santa Land – Includes the 20 ft. original display from the 1960's-era Dayton's Nicollet Mall store
Gingerbread House – A family-friendly holiday light spectacular
GLOW Palace – Take in spectacular views of the Fairgrounds in this three-story lighted palace
sELFie Plaza – An area dedicated to capturing your best selfies and family photos
Bright Bikes – An interactive tree powered by riding the bicycles
Reindeer Run – Navigate your way through a twinkling holiday maze
and LOTS more!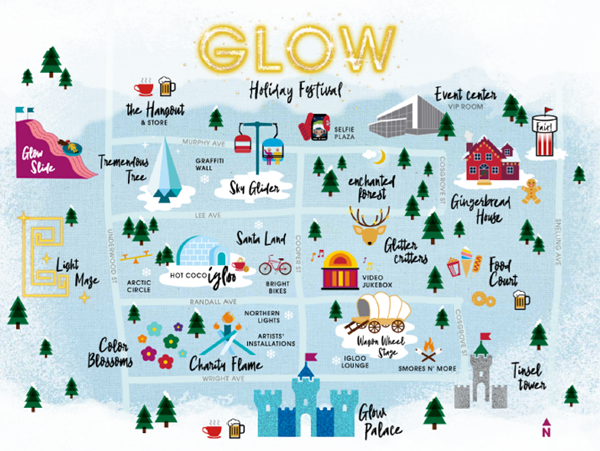 Besides seeing the sights, you can also purchase a selection of Minnesota State Fair food favorites at the State Fair Food Court!
All tickets must be purchased online in advance. Note that entry is timed for every 30 minutes.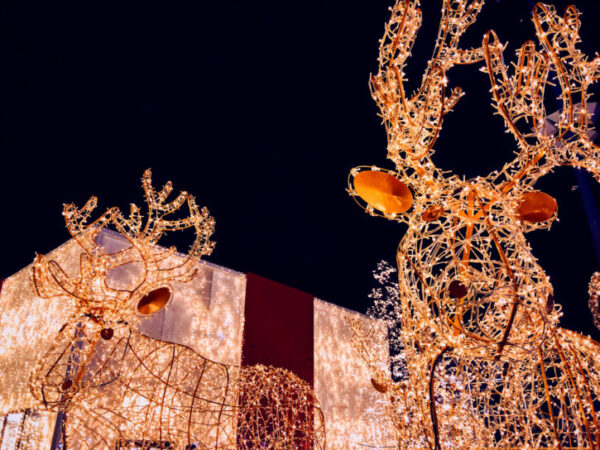 Each night benefits a community charity which will receive $1 from the sale of each ticket on their specified night.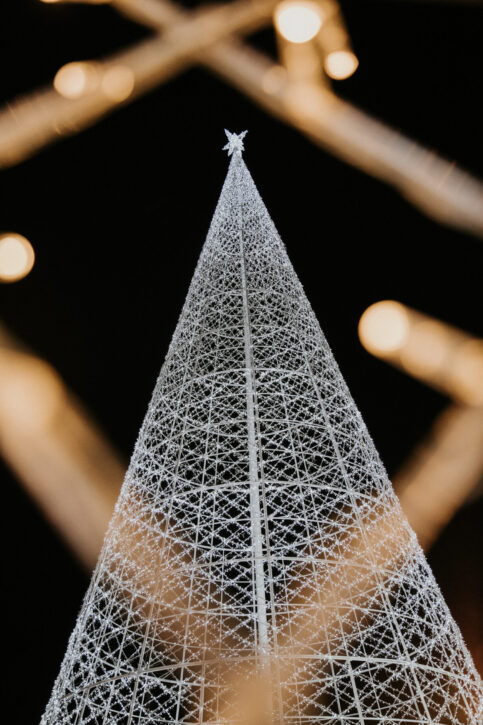 GLOW Holiday Festival Discount Tickets
Unlike last year where you paid per vehicle, this year you pay per person. Remember that all tickets must be purchased online in advance; there are no sales at the gate. Tickets go on sale to the general public October 18, 2021.
Adult General Admission: $20.75
Child 12 and Under General Admission: $12.75
VIP Admission: $75
*NEW* Skip the ticketing fees by getting discount tickets through Groupon! The prices are the same as those listed here, but you'll save a little extra since you won't have to pay any online convenience fees.
After you purchase your Groupon, you'll need to make your online reservation at the GLOW Holiday Festival website. (Check the Groupon for instructions.)
You can also use the coupon code HIGHFIVE to take $5 off the ticket price of online tickets through 11/29/21 at 11:59 pm.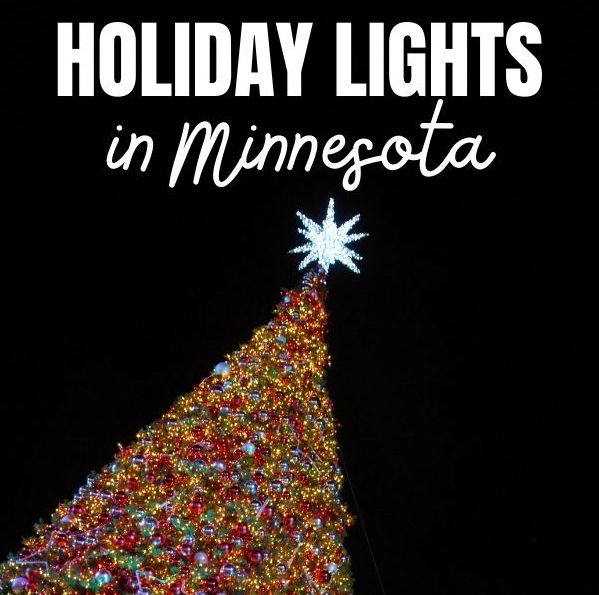 Find details on lots of other Minnesota Holiday Light shows in our BIG LIST of Holiday Lights in Minnesota!